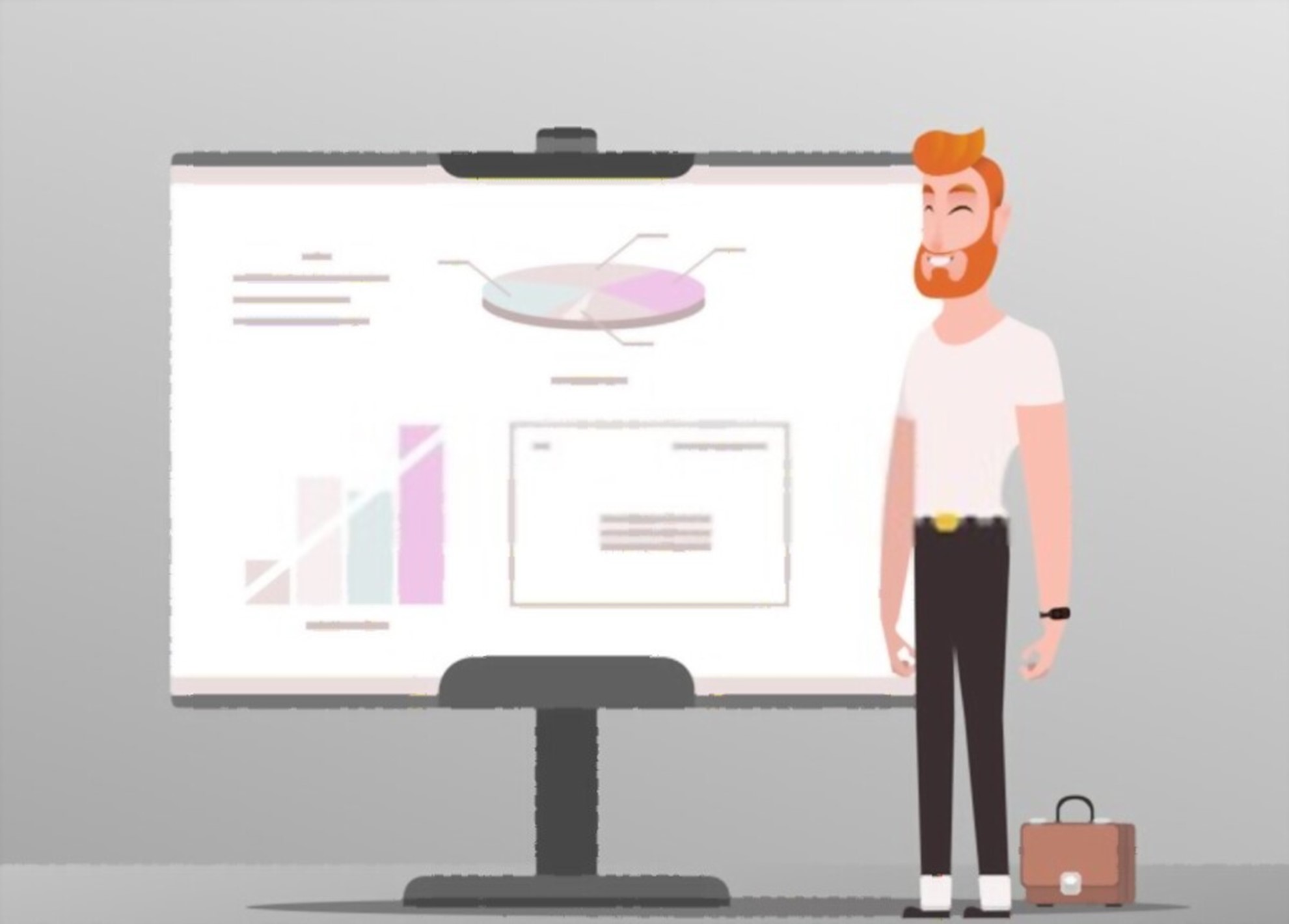 Note: This is a guest post written by Mack Chris
In this modern era, where businesses are increasing day by day, the competition between them is becoming tougher and tougher. An animated video sponsoring the business would not only be an excellent option to promote ideas but would also help in the formation of business-consumer bonding. Animated videos are basically a marketing tactic which increases the ratings of the products as most of the people prefer to watch videos rather than reading a whole text of the product.
White board animation is one of the best tools for your animated business plans as it is said that whiteboard animation increases the consumer's retention of about 15%. That's not all, as it also increases the consumer to willingly share the video by 65% making it an excellent marketing strategy.
What is Whiteboard Animation?
Whiteboard animation is a style that uses animated and static images drawn on a white space resembling a whiteboard. The animators sketch the drawings on a whiteboard. This illustration is unfolded by a narrator that simply narrates the animation that is quite engaging to the viewers.
The aftermath of the animation process is time-lapse and slow-motion. The production of these animated videos are not much difficult as new softwares is available for illustrating whiteboard videos. 
Why is Whiteboard Animation Popular?
To answer this question, let us see the possibilities of whiteboard animation videos and their impact on the viewers. Basically, this art type can be used for business promotions, explaining videos, educational guidelines and product reviews making it quite popular among the business owners, education practitioners and marketers.  
The video style of the whiteboard animation is quite focused as its level of expression is a marker and a whiteboard. This leads to relaying a certain message to the viewers. The message is heard loud and clear. This art style can be used by business promoters or by bank commercials as this style is universal. The message can be heard clearly as it doesn't have any language discriminations. The sketches and illustrations play a mighty role on different language audiences. If a video is liked by the audience, it would be spread across the social media platforms, this could be a great package for you and your product. Lastly, it is a cheaper way to communicate to the public.
How to create a Whiteboard animation video?
Let us demonstrate the steps to which you can create your own whiteboard animated video:
Script Writing
Before creating a whiteboard animation, one must write a script. It can be said as one of the most crucial parts that may define the whole video production. One should keep three things in mind while making a script; the hooking point of the viewer, the core message of the video and the call-to-action of the video.
One thing that should be kept in mind is that the call-to -action should not be enforced on the viewers, it should be made very specific with a little touch of humor. For writing a script, we need to out rule these basic steps i.e.; the problem, the solution to the problem and once again the call-to-action. Let us take an example; Max wants to stay fit but doesn't know what kind of treadmill he should use. Then, he found xyz.com and found a very good treadmill at a reasonable price. If you want to be fit in a reasonable margin, go to xyz.com.
Sequence the Storyboard
Storyboard is just like a comic to your whiteboard video production. This is also an important step as it is just like your script with an illustrative touch. This step not only helps you to keep things organized but also helps in having a sense of direction and to link the illustration with the voice. It could have a simple touch without being fancy or too long. The purpose of this is to make sure your storyline would be in a schematic outline.
Voiceover: For this important step, do purchase a strong hardware as it can be seen that whiteboard animations cannot express themselves rather than a 2D or 3D animated video. The only mode of its expression is its voice and music. One thing that should be kept in mind is that when recording your voice, avoid using difficult words as it would be difficult for you and the viewers to understand. Another advice is to rehearse slowly and steadily, you can also give it 3 or more tries.
Animation: The last but not the least step of whiteboard animation production, animate the content. There are a lot of simple programs for you if you are a beginner and new to whiteboard animation. There are also a lot of YouTube videos out there to make a perfect whiteboard animation. Once you animated your content, you should spread your whiteboard animation throughout social media. You can also email your subscribers and let them see your fascinating animation.
When is Whiteboard Animation Style Useful?
In context to the usefulness of this style , it can be used on the following content:
If your product details or your services are highly sophisticated or very lengthy: Whiteboard animation videos are educational. Many explanatory videos in the office are done on whiteboard animation.
If you have too much to cover in a single video: Whiteboard animation is one-step ahead rather than an explainer video, it can go to great lengths without boring the viewers and delivering the concept of the information.
If you want a professional video with a little bit of humor: You can also add a little humor to your videos in a whiteboard animated style. You can go through the detailing of the product with a bit of light-heartedness.
Wrapping it Up!
Whiteboard animation style can let you a focused and organized set of product ideas or services of the business. It may be called one of the best market strategies. 
Just follow the given above steps and you would be good to go making an amazing whiteboard animation for your small business or products. One last if you're creative designing or video animation services in the USA – then do consider that they have relevant experience and always always expands their horizon for their customers. 
Note: This guest post is written by Mack Chris, who is an SEO specialist with more than 5 years of experience in promoting and marketing brands in the digital world. He loves to read and share his digital marketing experience with the rest of the community. In his spare time, he enjoys drawing, sketching, plays football, and goes swimming.