Fitbit Ace 2 for Kids Review – Hello! My name is Isabel Good. I'm a kid, and I was asked by Craving Tech to use the Fitbit Ace 2 and let you all know what I think about it. So here are my opinions about it.
I will tell you all of the functions, flaws and all.
Fitbit Ace 2 Review – Personal experience
As soon as I received the Fitbit Ace 2, my Dad and I set it up and I wore it morning and night for two weeks. My first experience was getting ready in the morning for school. I used the timer function to record how long I took to get ready for school.
Here's a graph explaining my morning according to my Fitbit Ace 2. I can now see why Mum and Dad get grumpy at me for not being ready on time. I need to eat my breakfast much faster.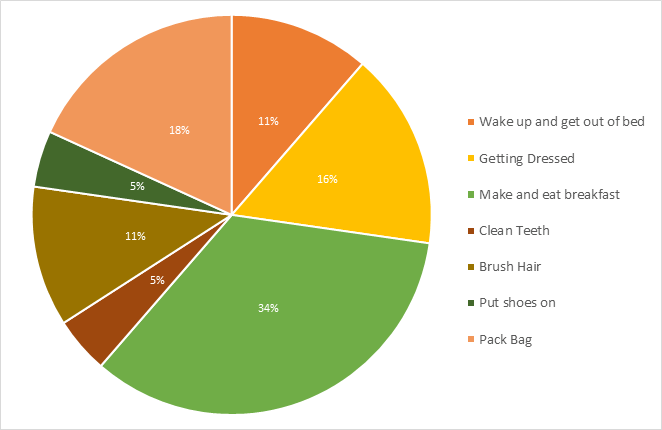 As a parent, you can set Goals and Challenges for your child, and if they complete those goals, you can reward them with things like books and toys etc. So my Dad and I set my daily Challenge with the default that I must make 10,000 steps per day. 
We set my Goal to exercise two days a week. I also had a bedtime reminder for 8:15 PM on weeknights. The Fitbit Ace 2 sends you a notification and ping and so off to bed I went. Dad was able to see my activity during the whole period via the Fitbit App – Parent View.
Having the Fitbit, it has helped me to exercise more, earn my steps, and win rewards for my efforts. Competing with my father (and his Fitbit Charge 2), I would ask to go to the corner store so I could earn more steps and reach 10,000 first. It was exciting and enjoyable for both my dad and me.
Fitbit Ace 2 Review – Fun Features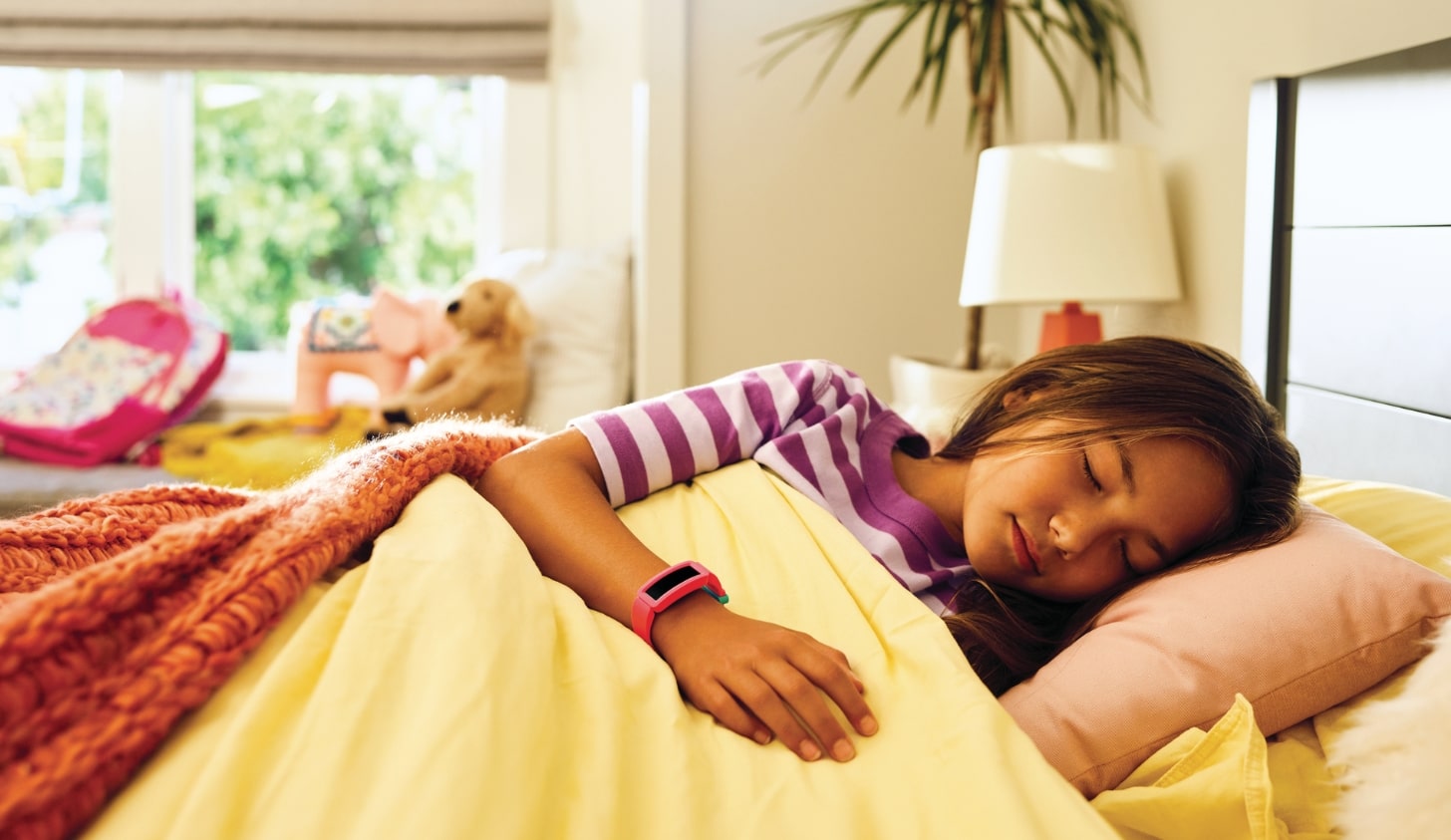 The Fitbit Ace 2 has many user-friendly functions in the Fitbit and the app. Some of these helpful features include:
A timer, so I can get ready in the mornings faster. The timer comprises a stopwatch as well, to keep track of how long you take for certain things.
Being waterproof, you can do everyday things like having a shower, washing the dishes, etc. without worrying that it will get wet.
There are 19 different clock faces to choose from. Each is different and unique and isn't gender-based. The faces all use varying amounts of battery power, so be aware that one clock face may let you have a 4-5 days battery life while others may only allow a 3-4 days battery life.
The wristband is flexible and suitable for most wrist types. That means many more children, tweens and teens, tall or short, can wear it. If the band doesn't fit you, you can change it with interchangeable bands (sold separately) not to mention it also comes in different colours.
Step counting, so I can have an idea of how many steps I do on average. It also helps me to complete my goals.
Your Family can use the Fitbit app and have parental controls. There is also a kid view, so kids can only look at what the parents want their children to see.
The Fitbit sends you reminders to move, which is useful if you are not in a classroom, but if you are, you may get funny looks from your teacher.
Fitbit Ace 2 Review – Feedback and Improvements
[1] On the packaging, it should say that you need your parents to help with setting it up and that your parents will need the app too.
[2] The alarm wakes you up. It's a brilliant idea, but when I tried to set the alarm, it couldn't wake me up and I had to use my other alarm clock.
Fitbit Ace 2 Review – Recommendation
For parents, Fitbit Ace 2 is an excellent product for your kids to personally keep an eye on how long they sit on their electronics and encourage them to move around more often.
The Fitbit made me want to go out more and to wear it everywhere. I also competed against my father, who had the Fitbit Charge 2. We had a lot of laughs walking around the house, seeing who could walk those last few steps to reach 10,000 first at the end of the day.
For kids 6+, the Fitbit Ace 2 is a lot of fun, but it also made me more aware of my health and fitness. If you like to know how fit you are and how to become more fit, then this is a fun tool to help you achieve your goals. Fitbit has made the product fun for kids with features such as challenges, goal celebrations and badges.
The Fitbit Ace 2 retails for AU$129 and can be purchased online at Fitbit Australia.
"Fitbit Ace 2 helps parents and their children understand how physical activity impacts overall well-being and health." – Dr. Ryan Rhodes, Director of the University of Victoria, Behavioural Medicine Lab and Fitbit Advisory Panel Expert.
Disclosure: Fitbit Ace 2 review sample was supplied for reviewing but all opinions are mine and not paid