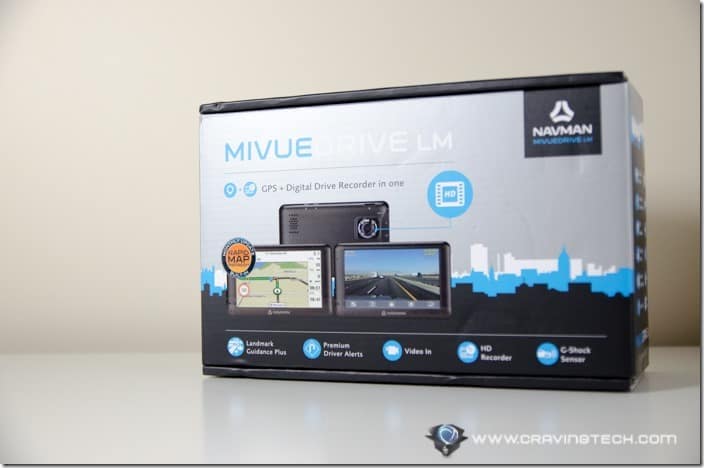 Ever had an accident on the road and your insurance company didn't believe that it wasn't your fault during a claim? Ever wish you have recorded what was happening during the accident? Thanks to Navman, you will now always have the evidence you need at all times.
Navman MiVue Drive LM is Australian-first portable GPS and digital drive recorder in one. It will take you to your destination while recording your trip at the same time continuously. Whether you just want to re-live your historical trips or use the recorded clips to claim for an insurance, it's up to you.
Navman MiVue Drive can be mounted easily on the car's windshield and its 5″ LCD touchscreen is big enough to see while you drive. It includes an 8GB microSD memory card to store the recorded clips so you can use it instantly upon purchase.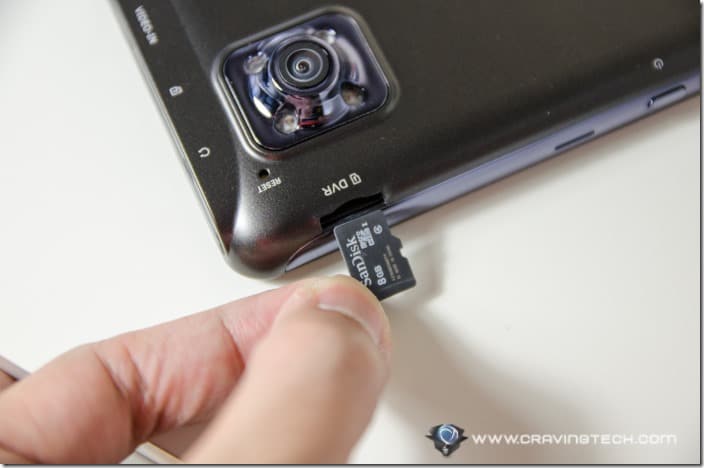 Portable GPS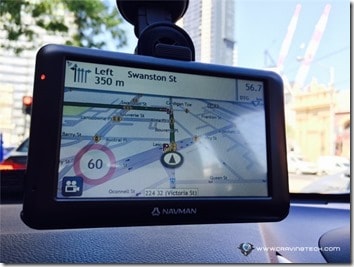 It comes with all the features that I love from Navman portable GPS devices like the MY450LMT or the more recent Navman SmartGPS such as:
Spoken Street Names: You no longer need to guess how far 500 meters is before you make a turn
Landmark Guidance Plus: It's so much easier to compute in my tiny brain when a GPS unit says "Turn right before La Porchetta" or "Turn left after McDonalds".
Advanced Lane Guidance: It's always good to be prepared well ahead before you have to make a turn. The Advanced Lane Guidance shows you the lanes that you should be in on the current road to make that turn later. You won't ever need to make a 2-lane move at the last minute.
Rapid Map Refresh: Free map updates monthly. Forever!
There are a lot more alerts, notifications, and information that you can grab at a glance. You can also do a fuel search to find the nearest petrol station, a point of interest such as a particular restaurant to go to dinner, and your stored favorite destinations. During my test, however, the "3D Junction View with Signs" didn't seem to work when I was asked to get out of Eastern Freeway on the Springvale Road exit (which worked on the other Navman models I've reviewed).
The unit also seems to struggle to keep up as the screen does not update as smooth as I expect it to be (such as after making a turn) and can take some good seconds before it can suggest a new alternative route. Getting a GPS lock can also take a while so you need to at least know roughly which way you are going when you take the car out of the garage.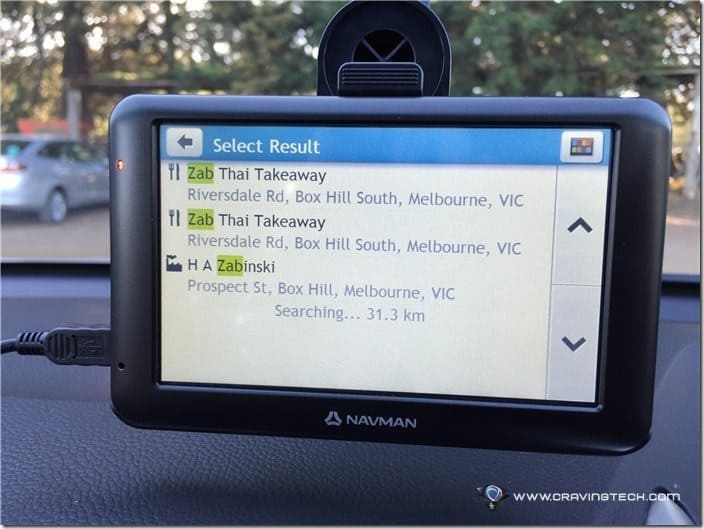 Drive Recorder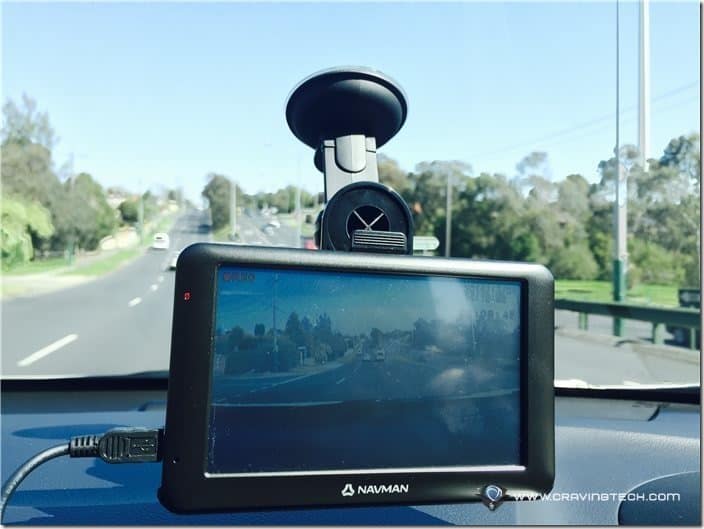 The built-in drive recorder will record your trip continuously (when hooked to power), along with time, location, and audio. You can choose to show the regular GPS/Navigation screen (while it's recording in the background) or choose to have the live cam displayed like above.
The quality of the recording is of a high one (720p). Its 120 degree wide-angle camera manages to capture a wide view of the road, to ensure the capture of every possible accident angle. During an event that triggers 3-Axis G-Sensor (such as a sudden impact, overdone turn, or high speed driving), the recording will be auto-triggered as well (if the device is not hooked to power).
The recording will be stored in several clips of a few hundred Megabytes and once the memory card is full, the device will replace the oldest clip with a new one, and so on. Clips can be locked manually through a button and will be locked automatically when accident happens (so that important ones don't get auto-replaced).
The clips themselves won't appear on Windows Explorer (i.e you can't see the files), but there is an executable Navman Player auto-included in the memory card to view the clips (and export them to files).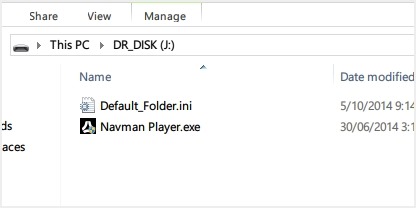 Double-clicking on the "Navman Player.exe" file will open up Navman Player with all the recorded clips inside.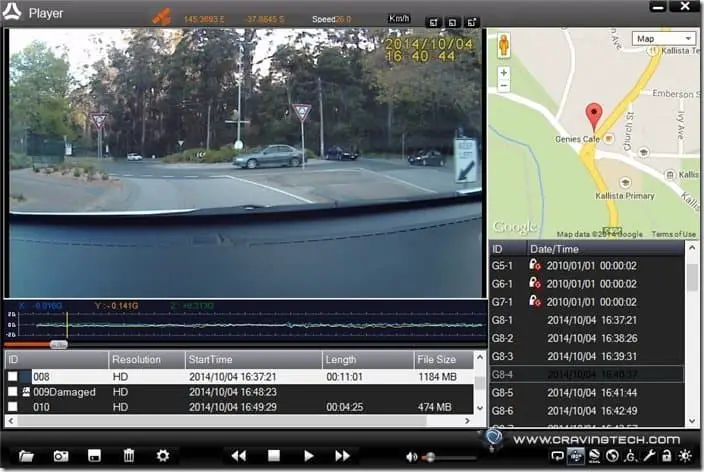 The video and audio quality of the clips are superb, though I notice some clips have broken icons on them. They can still be viewed, though not as smooth as a non-broken clip but they can be repaired through Navman Player. The time of the clip, along with where you are on (Google Maps data) at a specific frame are displayed and can be exported for evidence.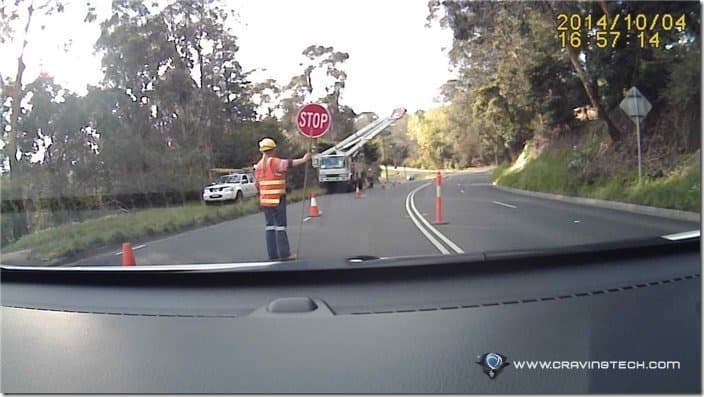 Check out my last weekend trip recorded with Navman MiVue Drive LM:
Navman MiVue Drive Review Conclusion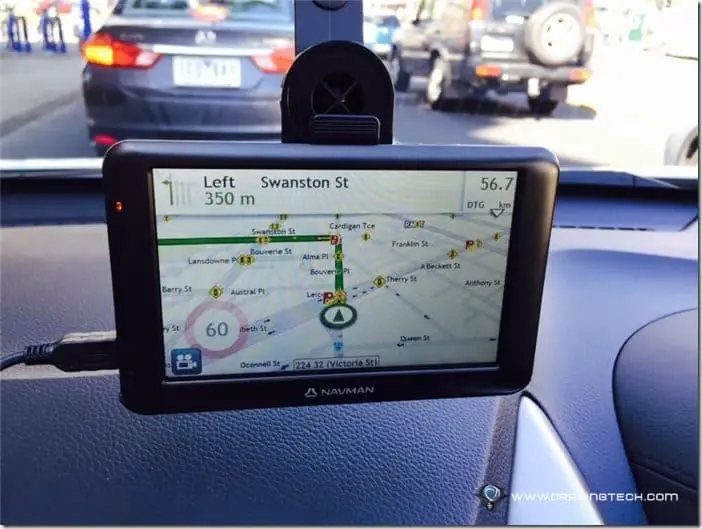 Navman MiVue Drive LM is very useful & powerful to have because the combo of having an always-up-to-date portable GPS and a live trip background HD recording is simply too good to be true. They work well together, especially knowing that you don't really need to do anything to set it all up, but you know it's there when you ever need it.
The recorded clips are of high quality (both audio and video) and it can also record automatically when something bad happens (or about to happen) as evidence, if it is not hooked to power.
If you always have a GPS mounted on the car's windshield, this is definitely the one you should get because the extra "insurance protection" should an accident happen, is well worth the money spent.
Disclosure: Sample was sponsored for the review but all opinions are 100% mine