Navman has released the stylish and unique MiVue ALTA dash cam, designed specifically for new car owners who want to protect their vehicles without sacrificing the dashboard looks. With a sleek vertical front camera, the ALTA is discreetly integrated next to the sensor box on the centre of the windshield, offering a factory-fitted look at a fraction of the cost.
Wendy Hammond, Navman ANZ's managing director, said, "We developed this new range with Australian and New Zealand new car owners top of mind. The MiVue ALTA is a high-quality dash cam designed without compromise, offering new car looks and great features for a lot less than drivers would pay for a device from a dealer."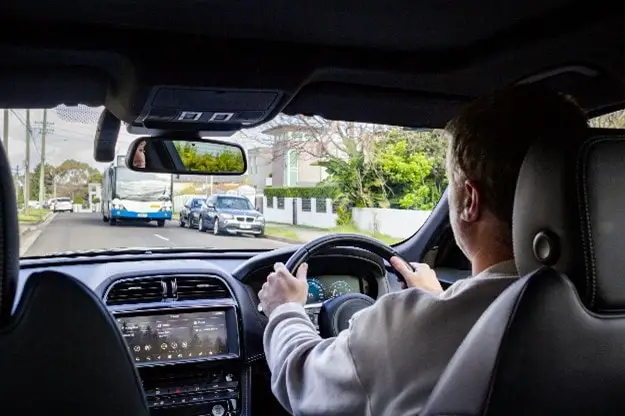 Starting at just A$329, the MiVue ALTA dash cam provides drivers with high-quality evidence to protect themselves in case of an accident. The device records clear footage of what happened, stamped with GPS coordinates and speed to pinpoint the exact location. Additionally, a 3-Axis G-Sensor provides critical information like the direction of impact.
The MiVue ALTA records in Full HD 1080P with optimised day/night recording, making it easier to view details like road signs and number plates. The device also has event recording, which triggers instantly upon any impact, with the footage hard-saved to the 32GB Endurance SD card included in the box.
New car drivers will appreciate the dash cam's premium safety camera alerts, which can be updated monthly via Wi-Fi, as well as audible safety alert reminders for school zones, railway crossings, and accident blackspots. The MiVue ALTA range was developed by Australian product managers, built in Navman's state-of-the-art factories, and rigorously tested for local conditions, from freezing to high temperatures.
The MiVue ALTA range includes three models: the MiVue ALTA – single front camera (RRP A$329), the MiVue ALTA DC – two cameras recording front and back (RRP A$499), and the MiVue ALTA Workmate XDC (RRP A$549) – designed and tested especially for Australian utes and small trucks. The Workmate comes with an external rear Full HD waterproof camera mounted just above the number plate, solving the issue of obscured views caused by the load. It also includes a 10-metre cable for extra-long trays.
All models in the MiVue ALTA range offer parking mode, and drivers can add the optional SmartBox ($79) for "smart parking mode," which triggers via the built-in G-shock and motion sensors if the vehicle is bumped while parked and the engine is off. The dash cam automatically records, capturing the 5 seconds prior to impact and 15 seconds after. The Super MP4 footage can be viewed, downloaded, and shared instantly from the accident site via WIFI using the MiVue Pro mobile phone companion app.
Make sure to check the range at Navman Australia web page.