Note: This is a guest post written by Dan Martin – Innovation Management Software is now becoming an integral tool for many organizations looking to access a larger pool of creative sources. By making use of the collective power of a crowd, crowdsourcing offers organizations the opportunity to access expertise and fresh ideas while reducing overhead costs. 
Innovation management software specifically plays the important role of enabling organizations to streamline the process of searching for and selecting the right people to participate in their projects. Using crowdsourcing, businesses can source solutions much more quickly and cost-effectively, saving both time and money. Innovation management software helps organizations implement an expansive yet effective system that can be used to access a wide range of pools of contributors.  This makes it easier and more efficient than ever to access fresh and new ideas.
In this article, we'll get to know the role and importance of innovation management apps in crowdsourcing.
Crowdsourcing: An Overview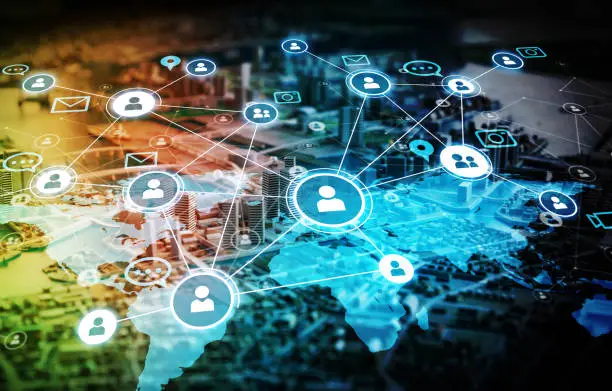 Crowdsourcing is the process of obtaining services, ideas, opinions, or content from a large, often-unspecified pool of people through online platforms. It has become a preferred way for companies to quickly access specialized skills, services, or content. 
Crowdsourcing can be used for a wide range of activities,including, but not limited to product innovation, marketing and customer feedback. The prime advantages of using crowdsourcing is that it allows companies to save time and money.
Crowdsourcing is essential to the success of any company, providing valuable customer insights regarding the performance of their product. By responding to feedback and leveraging innovation management software, businesses can quickly identify any potential issues and address these immediately. 
This guarantees that customers are happy with their product and are willing to buy again.  This ensures that the business is successful as a whole. By using crowdsourcing and innovation management tools businesses can ensure that their products maintain competitiveness and achieve maximum consumer happiness.
How Does Innovation Management Software Play a Role in Crowdsourcing?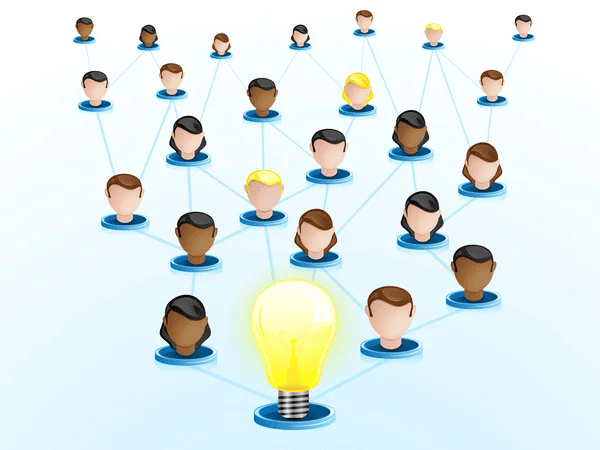 Believe it or not, innovation management tools play a significant role in crowdsourcing. These roles ensure beneficial effects on the company and on the idea itself. Here are the roles of innovation management software in crowdsourcing. Alongside the roles, we'll mention the benefits of using innovation management software in crowdsourcing as well.
Cost Management
You'd be surprised to see that an innovation management tool plays a part in cost management. As you can see, getting the opinions of people can get expensive. Even more so, if you have thousands of people testing your applications, services, or products.
Innovation management applications play a role in cost management through resource control. The resources allocated to an idea are checked regularly. The team will see how the resources flow in and out of the company.
That aside, your company might make an informed decision to let only around a hundred or so people test their product. Preferably, they'd want people with an experience with their concepts so they can pay them for their accurate opinions.
Facilitates Efficiency in Time Usage
As stated earlier, innovation management software keeps an eye on used resources. It does also track the progress of the concept or the idea that's being used. How this plays into crowdsourcing is simple, it allows your team to decide whether to open up the challenges to your community.
Address what are the concerns with your product or service. Let the community test them for you and provide honest feedback. You won't need to spend a lot of time to find the people ideal for testing your products or services. All along, you might just need to present your new idea to your community for easier crowdsourcing.
Meeting Your Customer's Standards
Idea management systems and crowdsourcing also help in meeting your customer's standards. On the side of crowdsourcing, people will provide you with an honest opinion about your idea. They'll also state notes of improvement on how you can polish your concept further.
Idea management platforms will compile and store these opinions. From the opinions gathered; your team will come up with possible revisions. Then they'll make an informed decision based on the proposed changes. Hopefully, by the time they implement these changes, the product will meet the customer's standards.
Creating New Possibilities
Since idea management systems compile all of the past feedback and opinions, it's possible to create something new from it. For instance, you can create a new app based on the comments of the people who tested your product or make modifications based on the feedback received.  Add it to your idea management systems for future use then nurture the idea until it becomes an app to test.
Feedback is used also in creating original concepts. It may require a little more research since you'll need to know whether someone already did it. If not, then you'll come up with something so original, that crowds couldn't help but to be curious.
You can also keep the comments of the crowdsources in response to market trends. If you think that the feedback they provided has some degree of relevance, it will see use when the time is right.
Helps In Increasing Engagements
Crowdsourcing and idea management systems go hand in hand, especially once social media is added to the mix. Idea management platforms compile all ideas and suggestions and use them to form a new product. Once implemented, the company could hype it up through social media strategies.
Once the post has caught the attention of your community, people would show interest in trying out your idea. They'll step forward and express interest in trying out their new product or service. Since this is a form of engagement, their experience in trying out the product will spread.
More and more people will become curious about your product and may express interest in trying it out. You will gain more and more feedback. You can go back to your product and enhance it; or as stated earlier, use the feedback to give new possibilities.
Bringing It All Together
Innovation management software plays a bunch of key roles in crowdsourcing. It manages the resources you have – namely money and time which you'll use for crowdsourcing. It can also play a role in mitigating the issue of using too much or too little of your resources.
Idea management also is handy in crowdsourcing by ensuring that you meet your customer's standards. Your product meets what they expect from it. If not, you can use their feedback as a means to both improve the product and create new experiences from it. You're going to be surprised how crowdsourcing and idea management can help you get ahead of your competition.
The Bottom Line
Innovation management software provides an easier and more efficient way for crowdsourcing. You won't worry about using too many resources when you pull this off correctly. Also, through efficient crowdsourcing you can get more honest opinions about your products and services. Through the combination of both idea management and crowdsourcing, you'll get a clearer picture of what to improve and what to nurture.
Armed with the power of the two, teams can quickly identify and adopt new ideas, streamline evaluation and implementation processes, and foster a collaborative environment for creative problem-solving. By harnessing the group intelligence of diverse audiences outside the organization, businesses can develop unique solutions that would not have been possible without the help of crowdsourcing. 
In this way, innovation management software helps to maximize the potential of crowdsourcing to generate powerful new ideas and products.