Navman MiVue 780 Review – Lots of vehicles on the road today have a dash cam equipped to record any accidents that might happen. The recorded video clips are solid evidence to show what actually happened, and will be very useful for dealing with the police or insurance companies to find who's at fault.
If you haven't had a dash cam yet, you might want to give the Navman MiVue 780 a look. It records continuously while you are driving as soon as you start your car's engine, and if you hard-wire it, you can even find out what happened while you parked your car.
Navman MiVue 780 Review – Packaging
Packaging comes with 3M handy cable management to keep the cable hidden and tidy inside your car. It unfortunately does not come with a microSD card so you have to buy it separately.
Navman MiVue 780 Review – Design & Features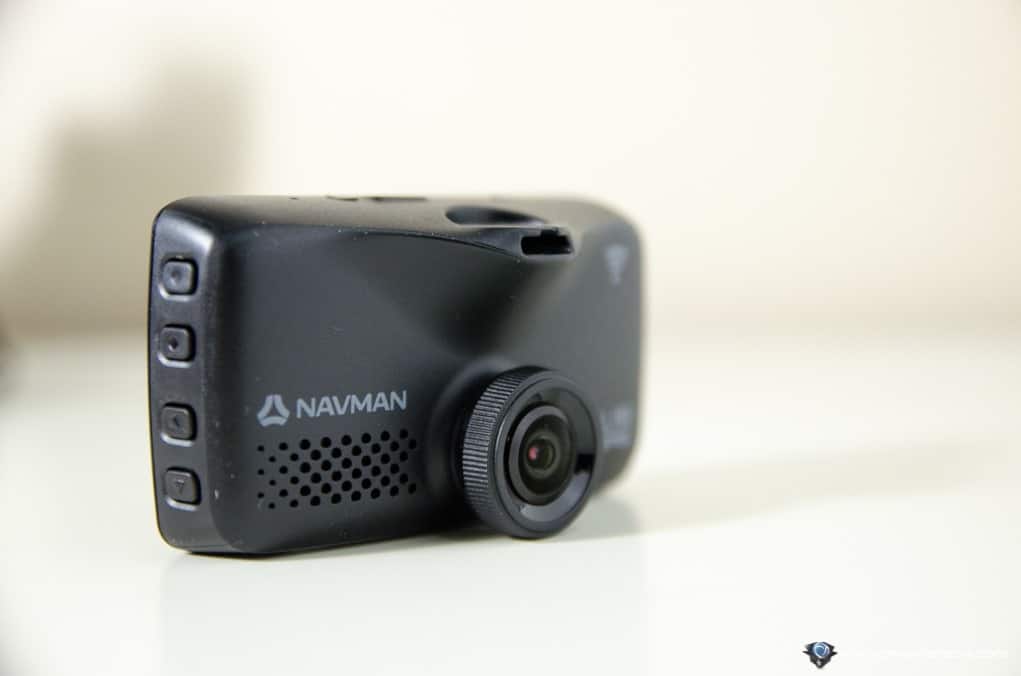 Navman MiVue 780 comes with only a front camera that sits on a cradle on your car's windscreen. A rear view camera can also be bought separately. It has a large 2.7″ preview screen which makes it easy to set the camera up for the first time. You can see exactly what the camera is seeing and adjusts the positioning on your windscreen to get the perfect coverage. You can also change the settings directly on the unit (without using a separate mobile app) with the hard buttons as you can see the options and selections on screen. There's a handy Event recording button that you can press manually to get 5 seconds of clip prior from you pressing the button until the 15 seconds after.
Mounting it on the windscreen is fairly easy using the mounting device. I found that if you don't clean the surface properly before installation, the mounting solution will fall off after some time. But so far after 2-3 weeks of having the MiVue 780, it's still mounted securely on the windscreen and have not failed me so far.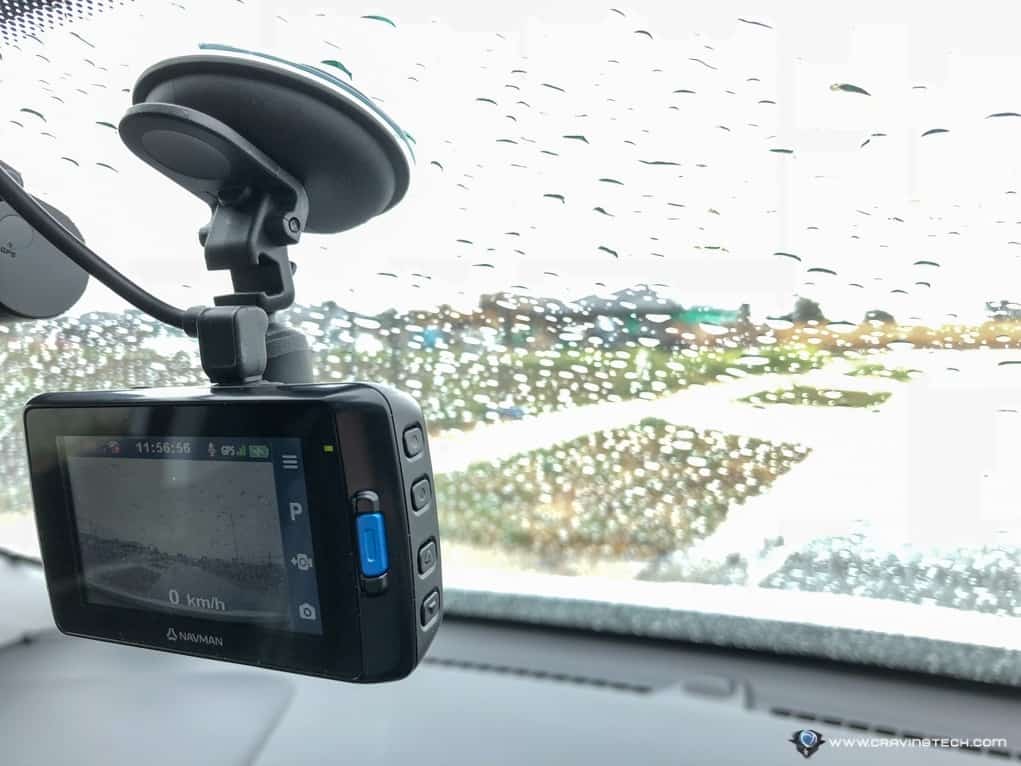 Unlike its predecessor, Navman MiVue 680, you can now download the recorded clips to your smartphone via the built-in Wi-Fi. It's a feature that other competitors have already had for a while, so it's good for Navman to support this on the newer MiVue models. Transferring clips via Wi-Fi is very handy, especially if you want to share a clip or two to your social media channels or when you want to back them up to your smartphone. The EZYSHARE via Wi-Fi feature will also automatically send the emergency event file to the MiVue app on your smartphone when you are connected to its Wi-Fi when an event is triggered.
Also, unlike the Navman MiVue 680, Parking Mode is completely disabled in MiVue 780 unless if you hard-wire it to your car's internal battery. I don't know what the reason is but other competitors' pretty much do the same thing, so we have no complains here.
As far as the quality of the video recording, they are very good, thanks to the high video resolution of 1080p Full HD. The clips also include the speed of your vehicle, GPS location, and time.
Here are some video samples from Navman MiVue 780 in 1080p resolution:
The continuous recording clips will be replaced and cycled automatically, and events-specific clips will be stored in different area of the memory card. This takes you off completely from having to manually format your microSD card, which is great.
Additionally, Navman MiVue 780 comes with Safety Camera Alerts that provide both audible and visual alerts on the screen for upcoming red light and safety cameras, Headlight Alerts to remind you to turn your headlights on, and also Driver Fatigue Alerts, Forward Collision Warning System, and Front Departure Alert.
Navman MiVue 780 Review Conclusion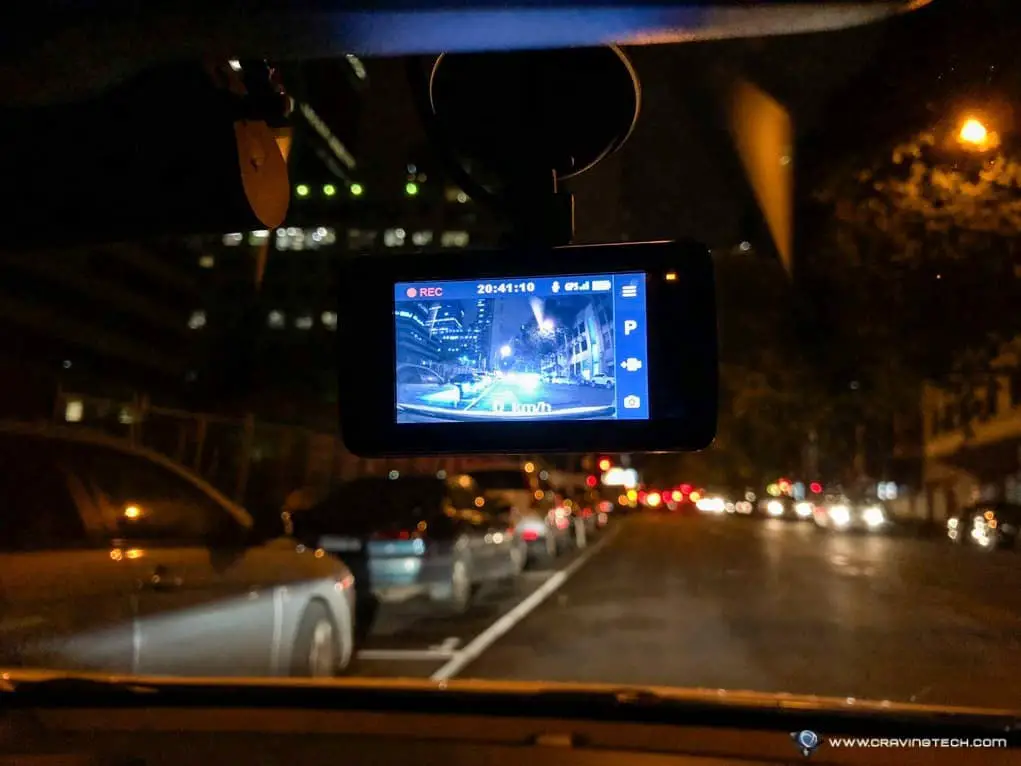 Navman MiVue 780 DashCam is a lifesaver when things go awry. As accidents are bound to happen, it's good to have an evidence to show who's at fault and how the event unfolded. Its wide-angle lens can cover a wider area, and its support to record a 1080p Full HD resolution means you'll get a bright, clear video that you can happily pass on to your insurance company.
It does not offer anything new in a way in comparison to the other dash cam competitors, but its capabilities and pricing point of $249 AUD RRP are very enticing to grab. It's available at major electronics retailers and comes with a 1-year warranty.
Disclosure: Navman MiVue 780 review sample was supplied for reviewing but all opinions are mine and not paid