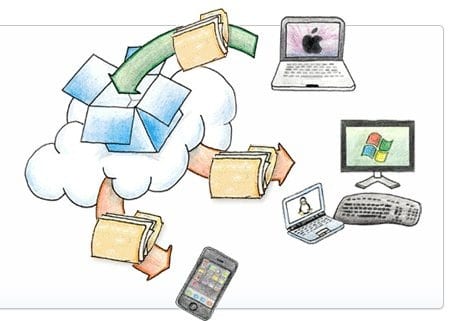 If (I don't know what Dropbox is == true) then please read my post about Dropbox first. Else, please continue reading this post to claim 5 more GB for free to your Dropbox account!
Ah well, or I can just tell you in summary here. Dropbox is a cloud service that does auto-syncing to a folder in your computer (which may contain sub-folders and files). It runs in the background, making it easy for you to backup or sync files to your own storage online (you can also share the files, etc).
They are testing a new auto import photos and videos at the moment. If you help them out (by uploading your own photos and videos), you can get 5 GB for FREE as a reward!
How to claim 5 GB more free space at Dropbox
[1] Download and install the Dropbox beta version from the Dropbox forum (where you can also read what this is all about)
[2] Use the new auto import feature
According to the official forum post:
Upload a photo using camera upload and you'll instantly get 500MB of extra Dropbox space
Every 500MB you upload via the camera upload feature bumps you up another 500MB
You can bump your Dropbox storage up ten times for a total of 5GB of free space. In other words, to reach your limit you have to upload 4.5GB through the camera upload feature
You can do this by:
Inserting a memory card of your camera containing photos or videos. On the Windows' Autorun (if you are using Windows), choose the "Import pictures and videos":
Dropbox will automatically import all of your photos and videos to your Dropbox folder (under a new "Camera Uploads" folder) and it will auto sync to your Dropbox account online.
Now you can also connect your smartphones or mobile devices and do the same. Unfortunately I must have turned the Autoplay off for my iPhone as nothing happened when I connected my iPhone 4S. I know I can dig Windows settings and turn it back on but I just couldn't be stuffed.
If you don't have enough, just take some random shots with your camera – setting it to the highest size available.
[3] Wait and do something else productive :)
Once it uploads one photo successfully, you'll get the instant 500 MB (tooltip from the Dropbox icon on your system tray):
And if I login to my Dropbox account online:
Before:
After:
Dropbox is still syncing my photo and video files so I won't wait to take the final screenshot. And oh, make sure you have a lot of upload bandwidth left as well at home. You don't want your ISP (Internet Service Provider) to cap your speed or fine you now, do you?
If you haven't had Dropbox, you can sign up at Dropbox.com