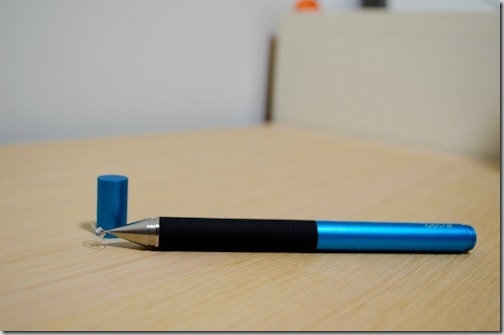 Adonit Jot Pro Stylus Review – It's been a while since I use a stylus on my phone or tablet. The last time was back when I was using the XDA Mini O2 years and years ago. It scratched my mini O2 screen really badly (as I wrote notes quite heavily every week). As a result, I was a bit skeptical about the Adonit Jot stylus at first: Will this scratch my screen? Why would we need a stylus now that everything is so finger friendly?
The answers are.. much better than I would have expected.
For a start, a stylus makes much more sense, especially on an iPad or a tablet:
A stylus helps you to scribble notes easily and accurately.
Ever tried doing some handwriting with your fingers? Big messy letters on the screen keep you from writing enough words on the same screen.
A stylus transforms your iPad or tablet into a notepad.
When I was invited by The Commonwealth Bank to cover the opening of their new flagship branch in Brisbane, I brought my MacBook Air to make notes. I learned from the other journalists that on media events such as this, a notepad + pen are handier than a tablet or a notebook. I totally missed that.
With a stylus, you can carry your iPad or tablet with you on one hand and make notes on the other.
A stylus helps you to draw like a real artist.
There are times when you need to draw things on the tablet – whether it's for fun or work. This is where you definitely need a stylus to draw accurately and more creatively.
Games that require some basic drawing skills will also benefit from this.
So then, the Jot Stylus from Adonit is real life saver, considering the scenarios above (and probably many others that you can think of). It's not just a simple stylus but it's unique in its design.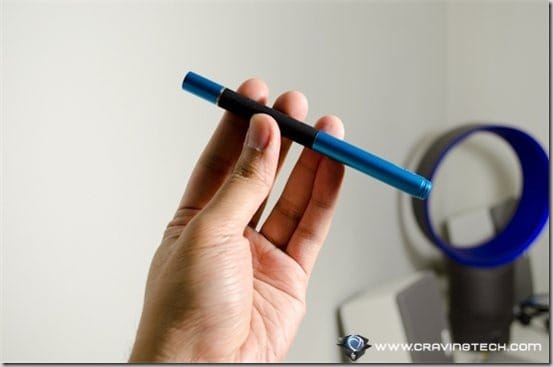 The Jot comes in different colors (both the stylus and the cap); the review sample that I have is the Jot Pro Turquoise. The "Pro" version has a rubberised grip compared to the standard version, making it "grippier" to hold.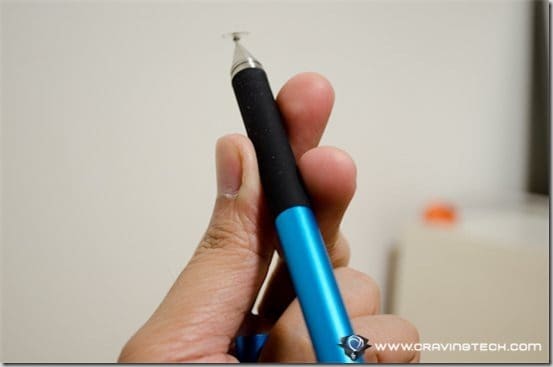 The Adonit Jot Stylus has this unique precision disc, which may look weird and out of place at first: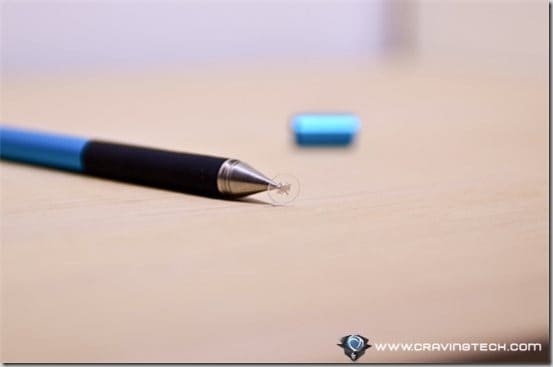 However, this Precision Disc is actually what it says it does – precision. It's also transparent, so you can clearly see what you are drawing or writing underneath. The disc is a bit woggly when you touch it but stays firm on screen.
The Jot comes with a cap so you can protect the Precision Disc when you are not using it from dust and all that. If you somehow manage to break it, you can also purchase a replacement easily on their store. When you are using the Jot, you can tuck the cap on the other tip of the stylus. This way, you won't lose it easily.
It may take some time to get used to the Jot Pro tip, especially when you place the tip on the screen (guessing where the tip actually is). However, once you draw the first stroke, the rest comes naturally.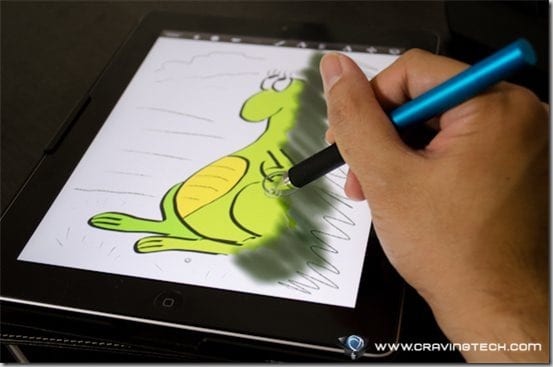 As a result, drawing and writing feels great as the small tip of Jot Pro really helps in making small accurate thin strokes compared to the larger ones with your finger. Playing a drawing game like Charadium has also become easier thanks to Jot Pro.
Adonit Jot Pro Stylus is a sexy stylus that doesn't just look great, but also makes you write like a real journalist and draw like an artist. It's precise and it's handy when your finger swipes can no longer satisfy you.
Note: Adonit Jot Stylus Pro review sample was provided for the review