Adonit Jot Flip Review – The Adonit Jot Pro stylus that I reviewed last time focuses on precision and grip, meant to be used on your tablets (iPad, Android tablets, etc). The Adonit Jot Flip pretty much gives the same quality but this time, you can also use it as a normal pen and comes in a steel finish.
What makes this "dual-function" possible is because the other side of the Jot stylus is a real pen; a fine-tipped steel pen. This way, when you are carrying your tablet around with you, you can leave your pen behind and carry the Jot Flip instead. Write notes on your tablets or on paper – the choice is yours.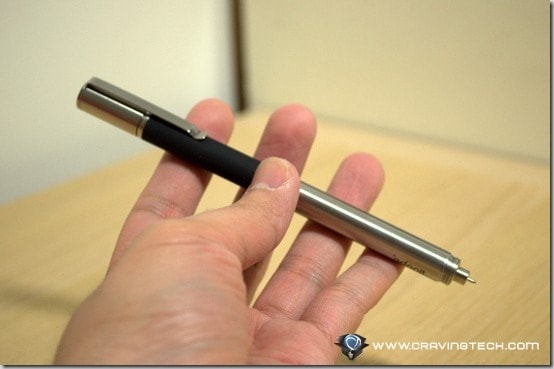 I'm not going to explain about the Jot stylus and its unique precision disk again (feel free to read my Adonit Jot Pro stylus review for that), but it's worth talking about what the Jot Flip offers.
The pen has a small tip and looks luxurious. Twisting the barrel will hide/unhide the pen tip:
According to the product page, the ink cartridge is also refillable, so you don't have to get a new Jot Flip when you are running out of ink. They don't seem to sell the replacement in store but you can purchase them separately at standard retailers.
The Jot Flip is comfortable on the grip and I love the precision when scribbling notes or sketching some drawings. You do need to press it hard on screen for the "touch" to be registered properly though (due to the fine tip, I guess).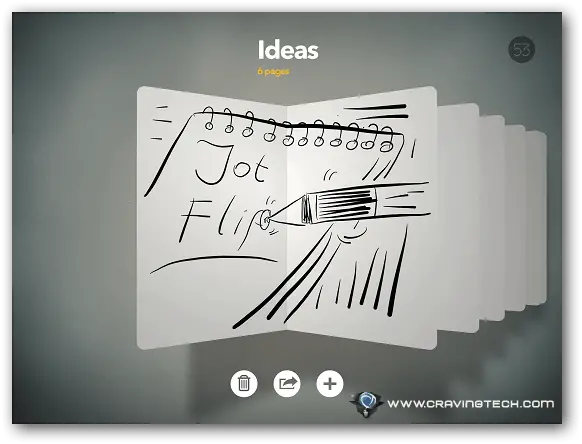 Again, I'm amazed at the precision of the stylus and this time, there is always a pen handy at my disposal whenever I'm in need of one! It's also the perfect companion for the Adonit Writer Plus keyboard case that I reviewed this week.
Note: Jot Flip review sample was provided for the review