Adonit Jot Touch 4 review – To some, any sort of stylus will do the job. That is, if you are only using it occasionally to write notes or jot down some quick & short reminders.
For artists and serious note takers though, the Jot Touch stylus from Adonit is a must.
I called the original Jot Touch the most powerful stylus ever, but I may have to scratch that remark now. The Jot Touch 4 is even better.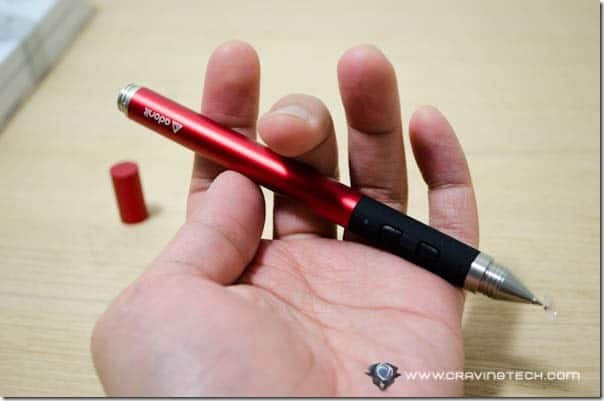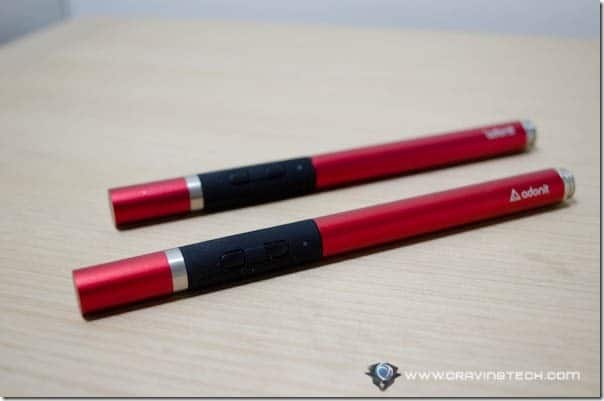 With the good old traditional stylus, you are often given a big round tip at the end of it – normally with no control of stroke sensitivities and degree of accuracy. With the Jot Touch 4, you'll get all that and better. Rest your palm on the iPad screen like what you do on a real sketchbook and write/sketch/draw away!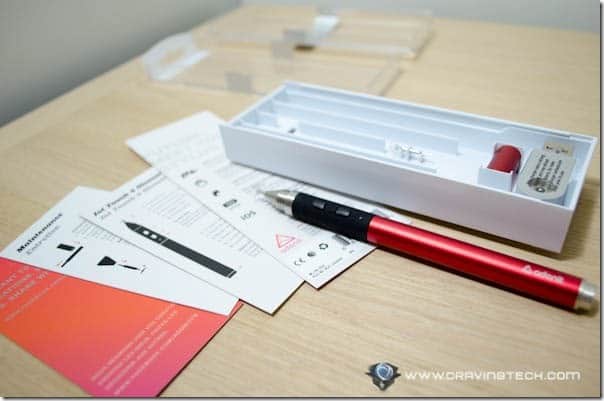 The "Automatic Palm Rejection" feature is probably one of the most sought stylus features ever. One of the things I disliked about stylus is the fact that I need to get my palm out of the screen way to use it. It's nothing serious, but definitely quirky and an annoyance when you have to hang your hand over for a long time.
To enable this "palm-is-okay-on-screen" feature, you do need a device that is powered by Bluetooth 4.0 and also apps that support it. For now, Jot Touch 4 can only be used on iPad 3 and above (iPad 4, iPad mini, and most probably on the future iPads). Multitasking gestures also need to be disabled in the Settings or your palm will accidentally trigger unwanted actions.
I find that the Palm Rejection feature works most of the time, though not every time. It all depends on how the app handles it so I'm sure this will be refined continuously. One thing I notice from one of the apps I tested (GoodNote), the app actually removes the stroke made with your skin (finger or palm) to tackle this feature. Other apps seem to handle it differently.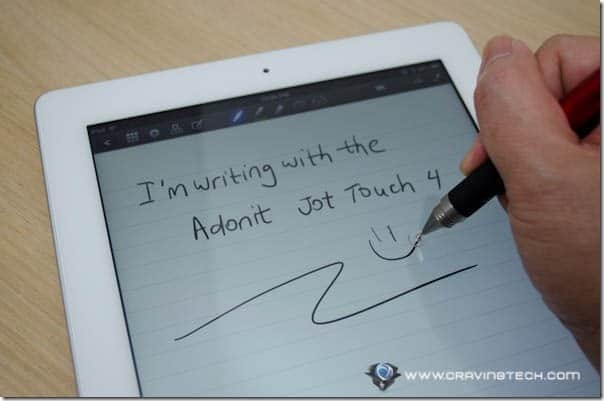 In terms of look and feel, Jot Touch 4 is very similar to the original Jot Touch – but it has significant changes under the hood. For example, Jot Touch 4 delivers 2,048 levels of pressure sensitivity which is about 10 times higher than the original Jot Touch.
This allows an even more realistic of pressure variation when you draw that one line. I'm probably not an expert enough to be able to notice this extra amount of levels, but artists will surely appreciate this a lot.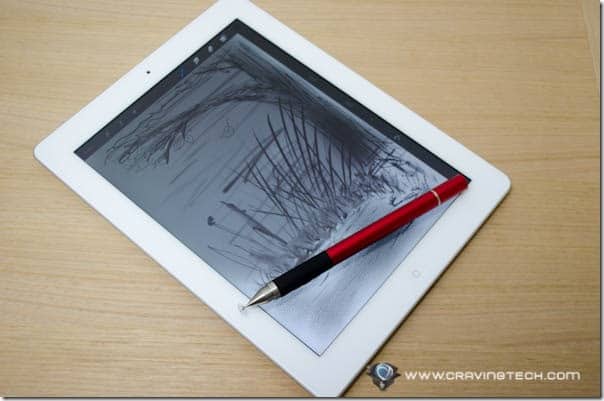 According to Adonit, the Jot Touch 4 can last for up to a month on a single charge (may varied depending on usage, obviously). Charging can be done via the tiny USB dongle that can be carried away effortlessly. The magnetised solution also helps to make the charging mechanics a seamless process. Thanks to Bluetooth 4, the Jot Touch 4 disconnects when you close the app and auto-connects ONLY when you have the app opened. This will definitely prolong the battery life on the stylus.
Overall, the Jot Touch 4 is an awesome stylus to use and just gets better & better each time (features, handling, softness of the tip, etc). Whether you have the previous stylus from Adonit or looking for one, Jot Touch 4 provides an accurate, pleasing, and memorable jotting or drawing experience!
Disclosure: Adonit Jot Touch 4 review sample was sponsored for the review
[AMAZONPRODUCTS asin="B00AO1L1RG"]