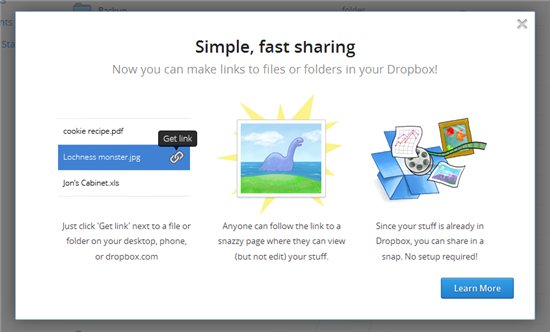 Dropbox share link – I love Dropbox and I use it to sync my documents and other files between computers. It's the central place to make sure that I've got the latest documents whenever I made updates to them. When collaborating with others, this is very important to make sure everyone always gets the latest updated documents.
The only frustrating part is….. not everyone in the team has a Dropbox account or wants to create an account for the sake of the project. Previously, you cannot share dropbox files or folders by using a web share link. Such feature simply did not exist, until now.
Dropbox's latest update allows you to share Dropbox files or folders link to anyone who knows the link, even if they don't have a Dropbox account. Obviously, you probably wouldn't want to share sensitive documents even though the links themselves are pretty random and hard to guess.
This, however, makes it easier for most people who just want to share their photos quickly with friends or some documents to work on. The Dropbox file or folder link does not allow editing although they can download the shared files/folders or add them to their Dropbox account.
To share a file or folder, you should see a link icon on the right side of a file or folder on your Dropbox.

You should then be taken to the file or folder page. Use the link on your browser's URL bar and share it to your friends.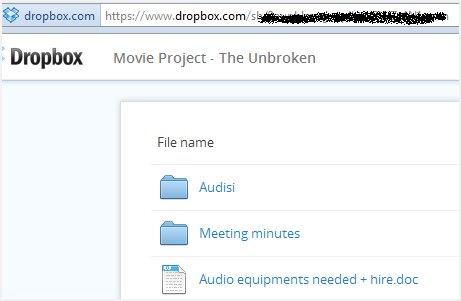 I've been using a combination of SkyDrive and Dropbox together before Dropbox allows you to share Dropbox file or folder using these web links. Now I can ditch SkyDrive and go back to just using Dropbox to update and share my documents with my friends on the same project.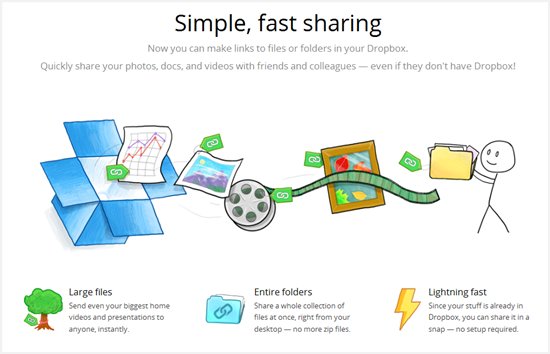 What do you think of these updates? Will it be useful in your scenarios?