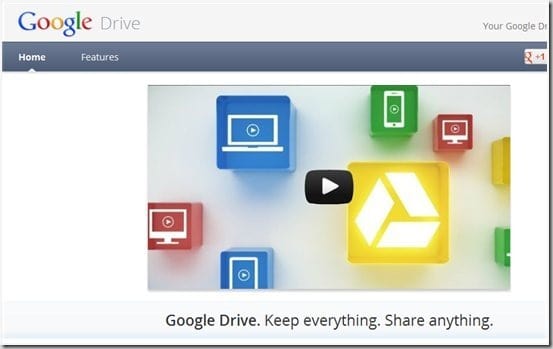 Google Drive is now available, up, and running. Well, almost. When I went to the official Google Drive website, it says "Your Google Drive is not ready yet". However, it seems that it is up to some already.
Google Drive is a cloud-based online storage service, so you can store, access, and collaborate with your files online.
You can attach your photos from Google Drive to your Google+ and later on, you can also attach your files from Google Drive directly to your Gmail.
There is also a revision feature, so you can get back to a previous version of a file up to 30 days. This way, collaborating on a document has become much easier to manage, as you can quickly see the history of the document.
You can also make a discussion with others on the files at your Google Drive, which reminds me of Google Wave a few years back.
The problem is, Google Drive arrives a little too late, in my opinion. With SkyDrive, Dropbox, and many others, it needs to have a killer feature to rival the others.
For a start, it only gives 5GB of storage for free whereas SkyDrive has recently given me a 25 GB free upgrade. With Dropbox referral program, I already have 13 GB free of space. Of course, 5 GB is already a lot (unless if you have heaps of photos and store them online).
It's unclear as well at this stage whether Google Drive syncs to your computers. I love Dropbox and I recommend it to everyone I know because of its auto-sync feature. At this stage, I'm not sure whether Google Drive has something like that or other features that can beat the other online storage solution (since I was unable to get in and have a try).
What do you think of Google Drive? Will you use it?
Source: Google Drive blog post