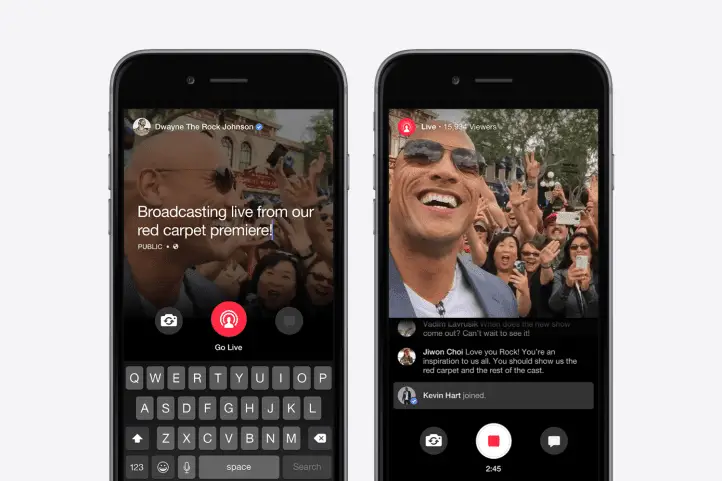 Periscope by Twitter is a live-streaming video app, allowing you to stream live events (or yourself) just by using your phone's camera. Or if you are the shy type, you can use the app to just watch others' live broadcasts from all around the world.
Facebook's answer? Live for Facebook Mentions.
Facebook Mentions have already been used by influencers and celebrities to connect with their fans. However, the new additional feature, "Live", will now allow them to share live broadcasts as well to their fans on Facebook.
When you start a live broadcast, it will appear in the news feed so people can watch, like, comment, and share. You can see the total number of viewers while you are broadcasting and the comments as they come in live, in case you want to respond on the spot.
After you finish broadcasting, you can choose to keep the video so it can be watched later. You can then remove it anytime should you decide to.
Though these may sound familiar to Twitter Periscope users, Facebook Mentions with Live is still limited in its functionality and purpose. For a start, Facebook Mentions is only for public figures with a verified Page, so an average Joe cannot use it yet. Also, viewers on Periscope can tap on the screen to send a live heart/love, which may sound silly but it's addicting in its own ways.
I certainly hope Facebook can open up so friends can start live streaming or broadcasting soon too.
I was hooked with Periscope when it was first released but I lost my interest – there were just too many random people broadcasting junks (and the boring, usual "what's in your fridge" broadcasts). Facebook friends are more personal and I definitely would love to view their personal live streams.
Delta Goodrem will be one of the first artists to do live streaming on Facebook at 7:30p.m tonight if you want to tune in!
Source: Facebook post