If you have been wondering how to upgrade from Windows 7 or Windows 8 to Windows 10 now without waiting for the update notification from Microsoft, there is a really easy way.
Other tricks revolve around modifying your Windows registry entries or having to download an executable, are definitely not for everyone. With this free tool from Microsoft, you can start your upgrade to Windows 10 now without waiting. And, I've confirmed that it works – I used it to update my Samsung Ultrabook a couple of days ago without problems (well, there was, during the installation but restarting and re-running the tool fixed it).
One of my Windows 8.1 computers had a problem because there was no Windows icon (i.e the icon that sits on the system tray to reserve an upgrade to Windows 10). I've tried all the workarounds but I still can't make the Windows icon appear on the system tray. Thankfully, this media creation tool from Microsoft is available to force a manual upgrade and it's very easy to run too.
How to upgrade from Windows 7/8 to Windows 10
On the computer that you want to upgrade to Windows 10:
[1] Run Windows update to make sure you've got all the updates you need (i.e search for it on your Start menu)
[2] Download Microsoft Windows 10 media creation tool and run it.
That's it. Expecting more?
After you run it, there is an option on the screen that says "Upgrade this PC Now". The tool will download the Windows 10 setup files and install Windows 10 for you. Just follow the instructions on the screen.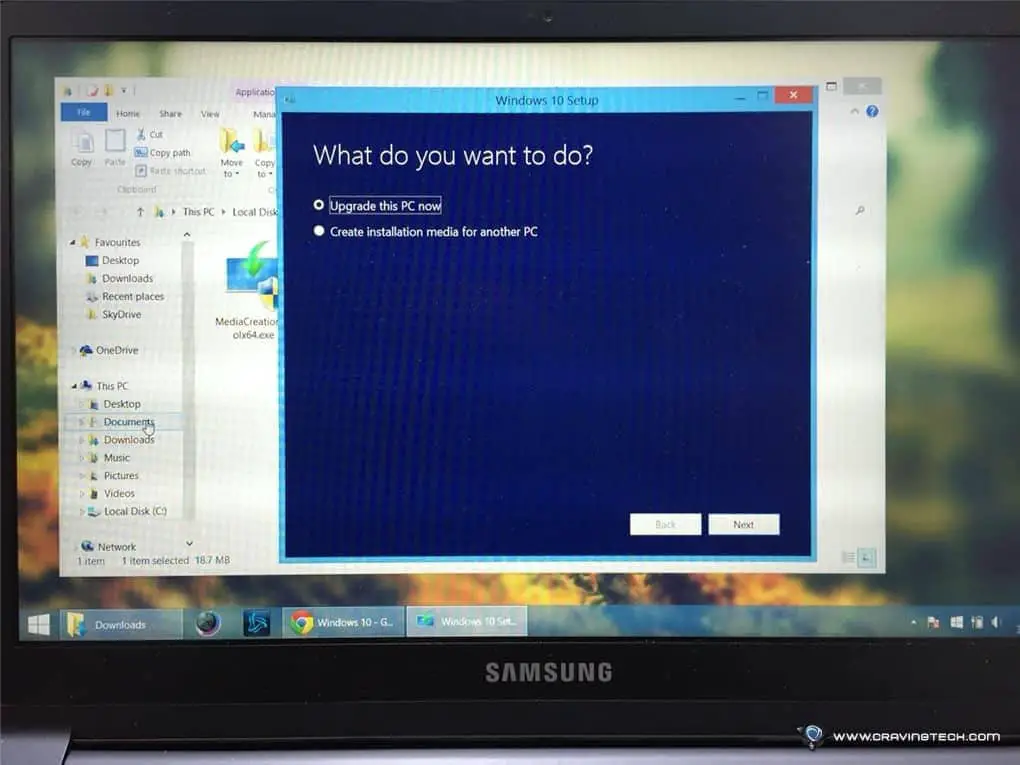 That's definitely the easiest way to update your Windows 7/8 machine to Windows 10 without waiting or bypassing Windows Update and its problems, right?