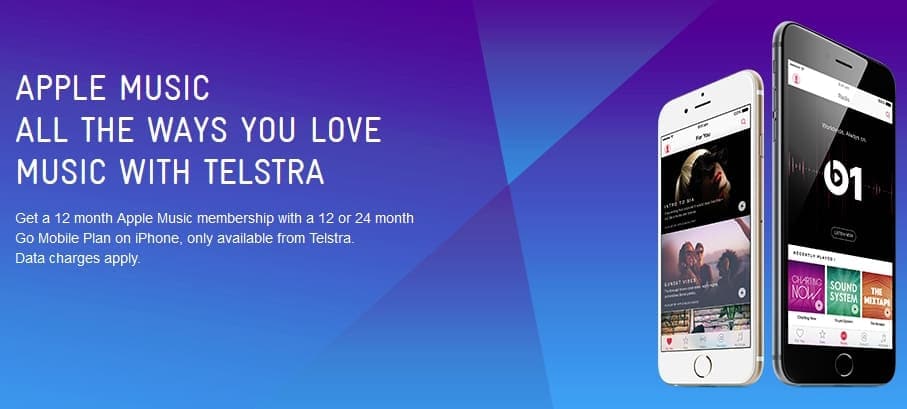 With the official announcement that Telstra MOG music streaming service is to be discontinued at the end of August 2015, Telstra customers have been wondering what's going to happen next.
Rumor has it that MOG would be replaced by Apple Music, but there was no concrete news yet. However, on Telstra mobile plan page today, a new update emerges. Telstra is offering a free 12-month of Apple Music offer when you sign up for a 12 or 24 month iPhone plan.
The only available plans to grab are for the iPhone 6 or iPhone 6 Plus, starting from $88/month (24-month contract for an iPhone 6).
The experience will be unmetered, which means that listening songs from Apple Music will use up your data allowance for the month. Previously, Telstra MOG was unmetered so you can listen and enjoy your music anytime you like without sacrificing your data allowance.
This news will definitely disappoint many who were used to enjoying Telstra MOG unmetered service and was hoping for a similar offer to emerge.
And, whether the Apple Music offer will somewhat extend to Telstra Pre-paid customers or not, we aren't sure yet. Stay tuned for any updates or official announcements from Telstra!