EPOS ADAPT 660 Review – It's 2021 and the market is quite saturated with Active Noise Cancelling headphones. The big brands have their own flagship ANC headphones (like Jabra Elite 85h or Sennheiser MOMENTUM 3 Wireless) but there are also smaller brands with some sort of active noise cancelling feature.
EPOS is a big brand focusing on high-end audio solutions for enterprise and gaming. We've tested and reviewed many of their gaming headphones here at Craving Tech like the EPOS H3, along with their newest studio quality USB microphone, the EPOS B20.
And their current flagship ANC headphones, the ADAPT 660, certainly is a force to be reckoned with.
EPOS ADAPT 660 Review – Packaging Contents
EPOS ADAPT 660 Review – Design & Features
EPOS ADAPT 660 is the top end of the ADAPT series (I had a go at their cheaper, ADAPT 360 last year) and if you have the money, please do go for the ADAPT 660. It offers a more superior sound, ANC, and comes with almost all connectivity options possible in the planet.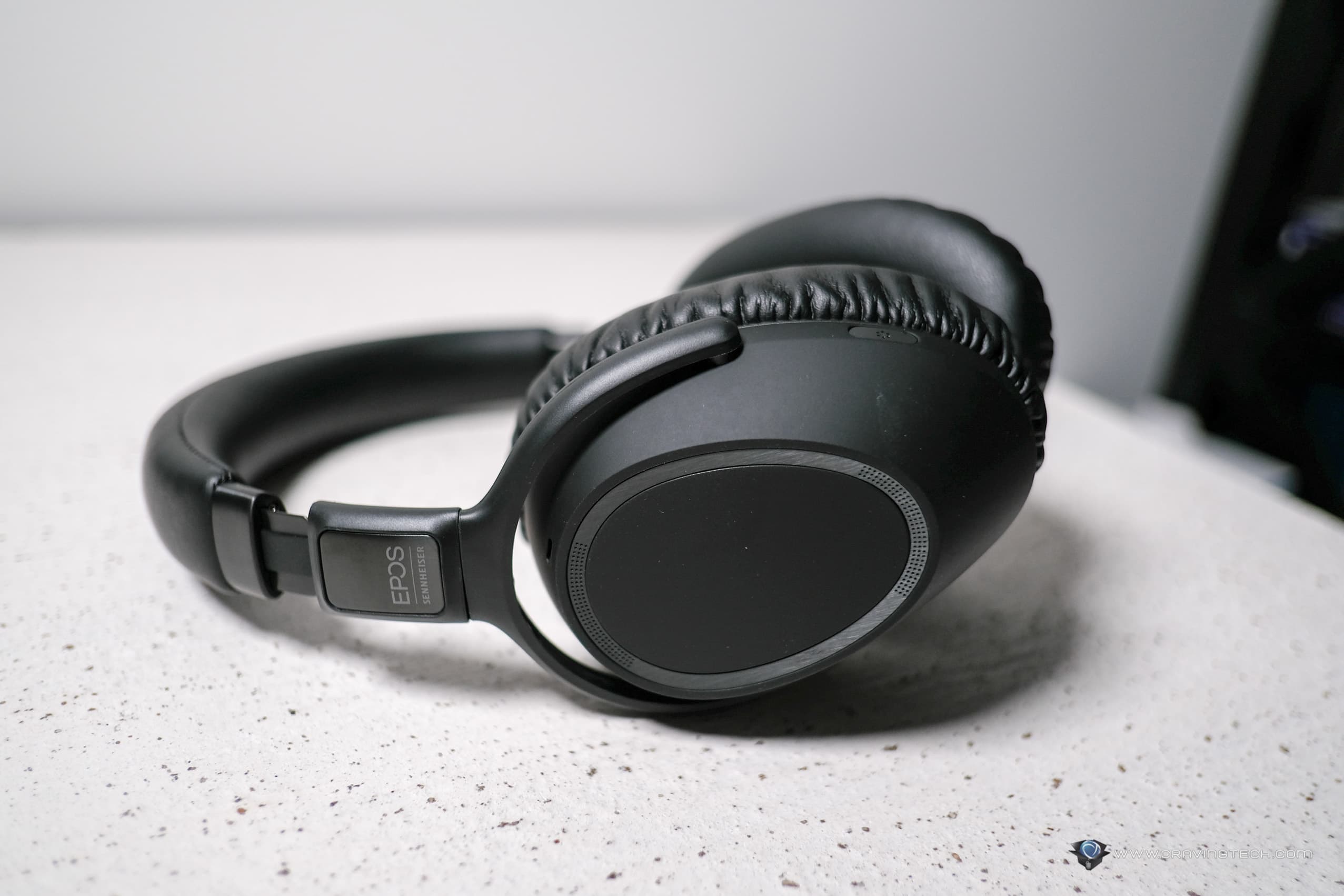 The headset supports Bluetooth 5.0 (which means no noticeable audio latency when watching movies), NFC audio cable (2.5mm and 3.5mm jack plugs), wireless USB dongle, and USB cable (for recharging but can also be used for wired connectivity).
In most cases, you'll be using the headphone wirelessly – either connected to your phone via Bluetooth or to your computer via the wireless USB dongle (or both simultaneously). I also love the fact that ADAPT 660 will automatically switch to the device requiring attention and pause the other. For example, I watched a YouTube trailer on the PC with the wireless USB dongle and if I play my music on the phone, the YouTube video gets paused and the music gets played. It's pretty seamless.
With 227 grams of weight and a medium-sized profile, the headphones have the right size and fit (at least, on my head), making them comfortable to wear but also easier to carry. I find that the Sennheiser MOMENTUM 3 Wireless is quite bulky and the Apple Beats Solo Pro to be too slim around the ears. The ADAPT 660 is somewhere in between and in my opinion, just perfection in terms of design, portability, and comfort.
The earcups can be rotated (which will turn the headphones on and off) and fold flat on the table or more importantly, around your neck when you are not wearing them (such as when making a purchase in a cafe counter). With Smart Pause, taking the headphones off your ears will pause media playback and wearing them again will resume it too.
Controls wise, the headphones have a mix of touch and physical control buttons: ANC (on, off, Adaptive), dedicated Microsoft Teams button, and a Bluetooth connect button. Meanwhile, you can do a gesture swipe on the right ear for media controls. Want to increase the volume? Simply use your finger and make a swipe up motion. I find these really intuitive and there is no need to search for the right buttons to press. Pressing and holding for 2 seconds will invoke TalkThrough where you can hear your surroundings (announcements, conversations, etc).
When you are making calls, you can still use these gesture motions for different controls. For example, swiping backward will mute the microphone and forward to unmute it. Pressing once will accept an incoming call, while pressing and holding for 2 seconds will reject the call.
It sounds a lot to remember but they are quite natural to do and you'll get used to them pretty much instantly.
Certified for Microsoft Teams and optimized for UC, EPOS ADAPT 660 is great for those who make calls often while on the go (or in the office while listening to music). Equipped with three advanced microphones and powered by EPOS AI, you'll experience great call quality wherever you are. I still have to definitely test this while commuting to work on a train, but I'm still working from home at the moment. So far, call quality has been excellent but there's not much noise inside the house.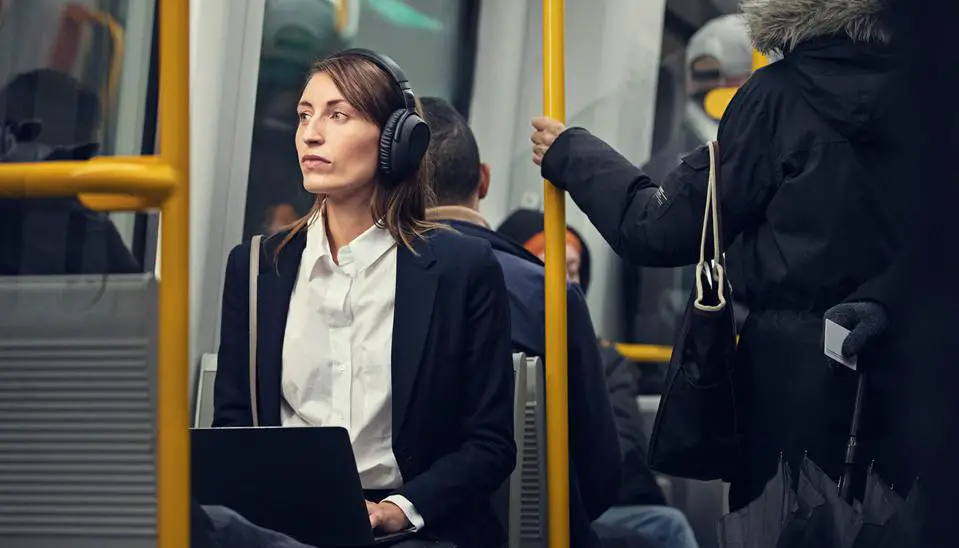 With Active Noise Cancellation powered by four adaptive ANC microphone system, I find the active noise cancelling to be very good. You can go full ANC or switch to Adaptive mode which let the headphones to monitor noise and automatically adjust its noise cancelling level. This creates a more natural sound and feel when there are not much noise around you, and it's the mode I use most of the time. The Adaptive mode is adjustable via the EPOS Connect app.
Speaking of the app, it has tons of options that you can enable and disable to further customise your preference. You can enable/disable Smart Pause, Call Enhancement (make it as if the caller is in the same room as you), Sidetone, Voice Prompts, and more.
The sound quality is excellent too. Vocal is crystal clear and the bass is punchy without overwhelming the entire sound balance. I took the ADAPT 660 when we were staying for two nights last weekend after Melbourne lockdown in the CBD's Airbnb and used it for watching movies and playing Overwatch on my GIGABYTE gaming laptop (with the BTD 800 USB dongle). I truly enjoy its sound signature and the overall feel of the headphones.
EPOS ADAPT 660 Review Conclusion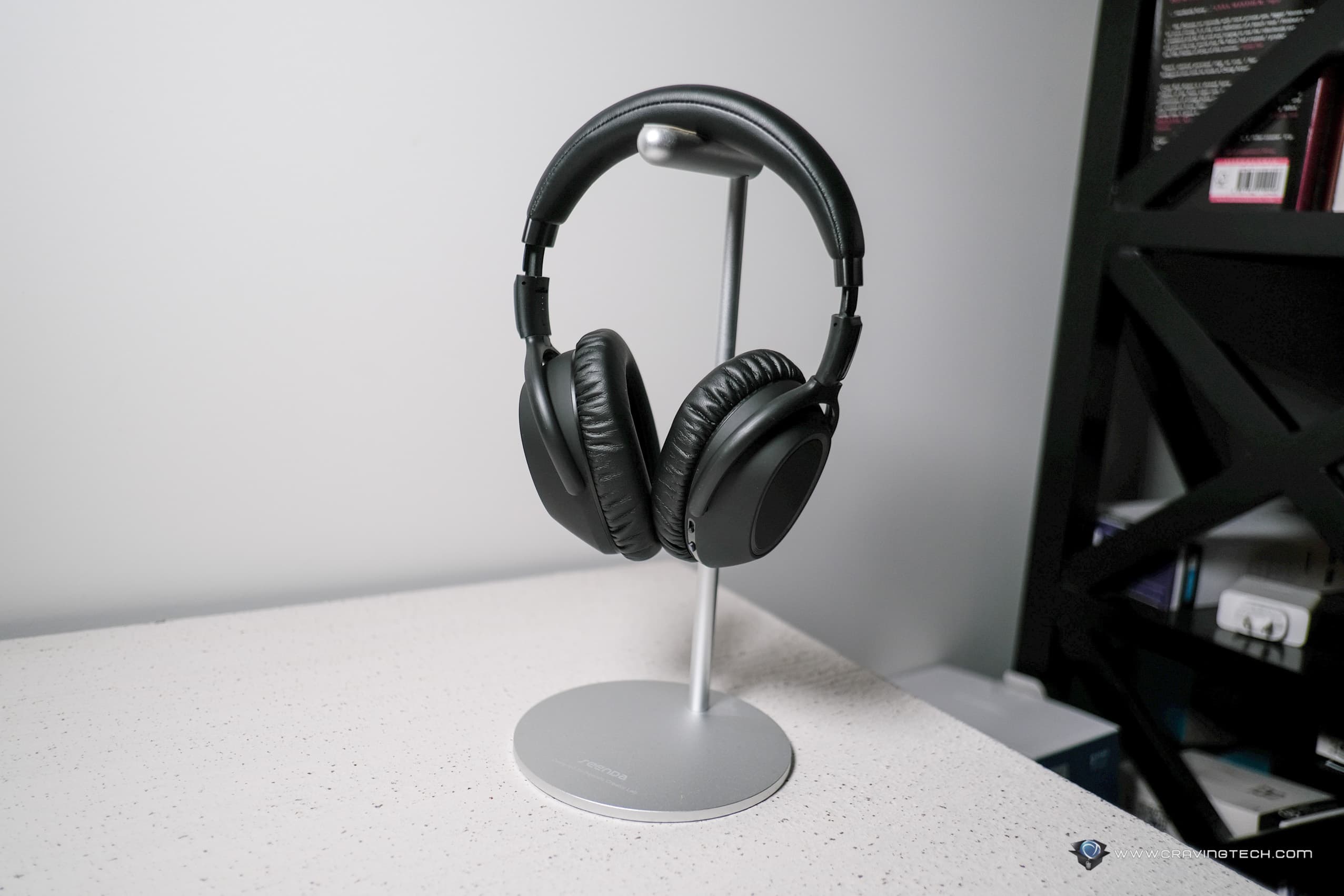 I truly love EPOS ADAPT 660's design, size, and weight as they are all perfect. It's lightweight, comfortable to wear, has great sound quality both for calls and entertainment purposes, intuitive controls, and easy to carry around on its own or within the included case.
It has everything I've ever wanted from ANC headphones, except for just one thing: it's still using microUSB. I mean, it's 2020/2021, we should all be using USB-C by now. This means I'll have to carry an extra microUSB cable just to charge it when travelling where all devices I carry are either using Apple Lightning or USB-C connectors. But it's a really small price to pay as everything else just shines!
EPOS ADAPT 660 retails for A$499 and available now in Australia.
Disclosure: EPOS ADAPT 660 review sample was supplied for reviewing
EPOS ADAPT 660 Review
Summary
ADAPT 660 gets everything right (except for using microUSB) and this is going to be my go-to ANC headphones for now
Pros
Great audio quality 
Comfortable to wear; The ear cups have the right sizes on the ears
Lightweight
Multiple connectivity, including a wireless USB dongle to be used on your desktop/laptop
ANC, TalkThrough, and other nifty yet useful features
Easy to carry with a slim hard case
Cons
microUSB
Looks might be boring for some who look for colours and style