EPOS H3 Review – Compared to EPOS' higher-end gaming headsets like the GSP 602 and GSP 670 Wireless, the EPOS H3 does not have that premium look and feel. However, the essentials like comfort and sound do matter more and I'm quite pleased with what EPOS H3 has to offer.
EPOS H3 also offers multi-platform compatibility (through 3.5mm wired connection) which means you can hook the headset up on PC, Mac OS X, Xbox One, Xbox Series X, PS4, PS5, and Nintendo Switch. It's definitely a great all-rounder gaming headset to own.
EPOS H3 Review – Packaging Contents
EPOS H3 Review – Design and Features
It has a non-bulky, straightforward design with a stainless steel slider and hinged ear cups for that good fit. The hinged ear cups do look weird at first (if you are used to seeing round ear pads) but they are proven to be comfortable around the ears.
The memory foam on the earcups and headband have good padding and provide the comfort you need for hours of gaming. The headset doesn't give you that tight-pressure feel on the head too.
The EPOS H3's microphone boom is not detachable and has a lift-to-mute design, which makes things simpler compared to having a mute button.
Speaking of button controls, there aren't any. The only control you can find on the headset here is a volume knob.
You need to do a "pinch and rotate" with two fingers or use the tip of your thumb to rotate the control – which feels awkward sometimes. I much prefer the big, physical, volume knob on the Razer BlackShark V2 which is easier to operate, though doesn't look as clean as EPOS H3's. I hook my EPOS H3 to the EPOS GSX 300 so thankfully I can also use its simpler-to-turn volume knob instead to control the volume.
Audio-wise, the EPOS H3 sounds clean and clear. However, bass lovers might feel disappointed when they find that explosions in game don't sound that satisfying with the EPOS H3. If you are playing competitive first person shooters though, you'll be pleased with the more-balanced sound signature as you can actually hear things that matter more in the game.
The headset has a great audio positioning as I tested it playing Overwatch every night with the headset. On the first clip here, I could hear the enemy's Sombra coming out from stealth and harassing my main support, Mercy. As soon as I heard her coming out, I quickly went to the rescue and managed to both rescue Mercy and kill Sombra:
On this other clip, I could hear the enemy's Reinhardt charging and quickly tried to turn around to face him (blame my mouse's low sensitivity for the struggle to do the 180-degree turn). I managed to stun him and avoid death, which would be a disadvantage to my team.
Testing the EPOS H3 on Call of Duty Black Ops: Cold War also offers satisfying results as I was able to hear enemies footsteps clearly with the headset. This allowed me to stop sprinting early and get a jump on my enemies (or ahem, camp behind a box and wait for them to come).
EPOS H3 Review – Conclusion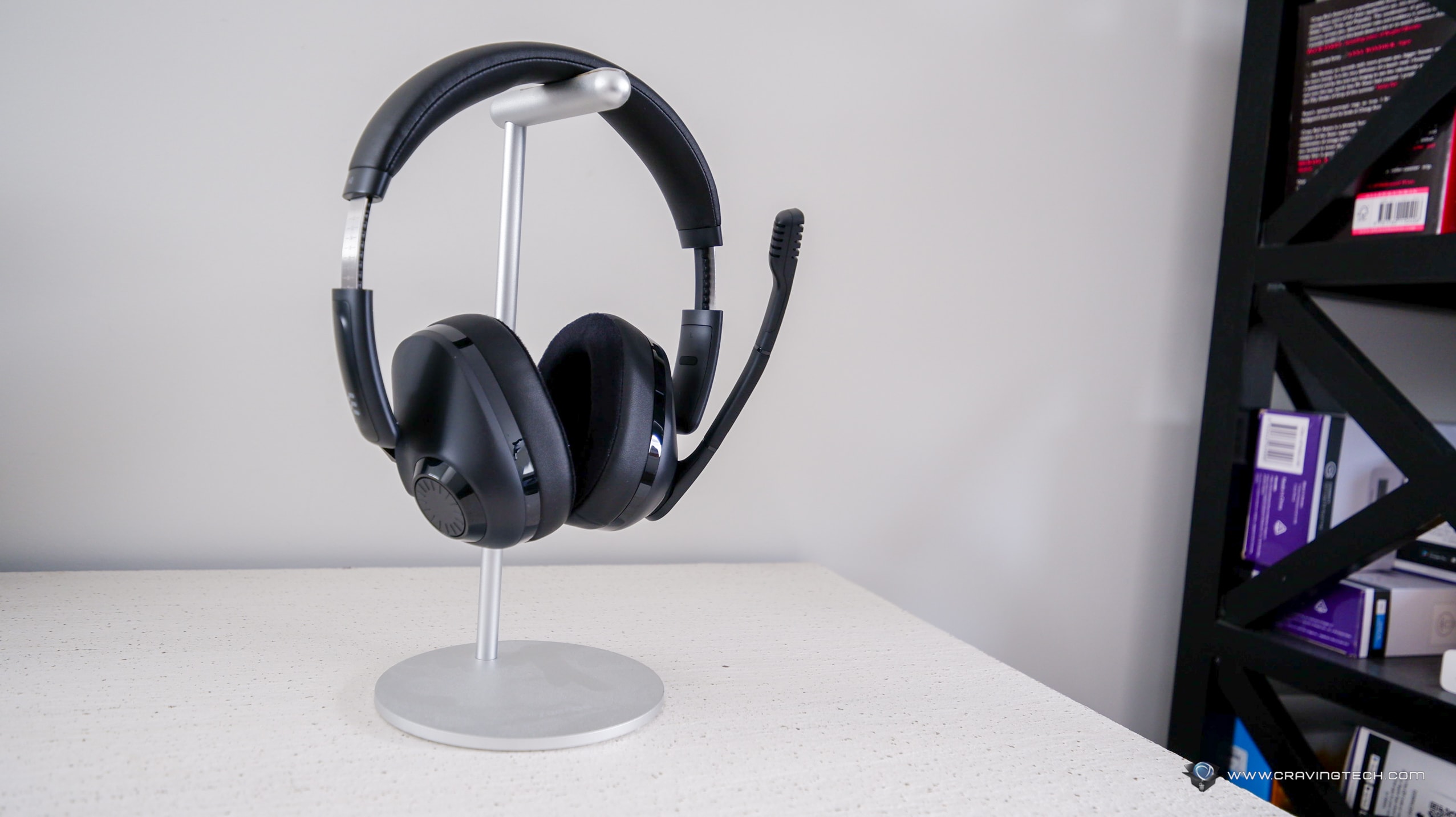 EPOS H3 is a great all-around gaming headset with good stereo sound quality and audio positioning that is crucial in online, competitive, first person shooter games. It is also comfortable to wear for hours, thanks to the padding and a hinged ear cups design.
It certainly lacks of advanced features that you may find on other gaming headsets, but you're not going to be disappointed with the sound here for the price.
EPOS H3 retails for A$179 and available now for purchase at eposaudio.com or retailers around Australia. Also available at Amazon.com
Disclosure: EPOS H3 review sample was supplied for reviewing
EPOS H3 Review
Summary
Great all-around wired gaming headset from EPOS
Pros
Good sound quality and audio positioning
Minimalist design with no buttons to be seen
Comfortable to wear, thanks to the unique ear cups design
Multi-platform compatibility
Cons
Volume control is a bit awkward to operate
Bass is lacking