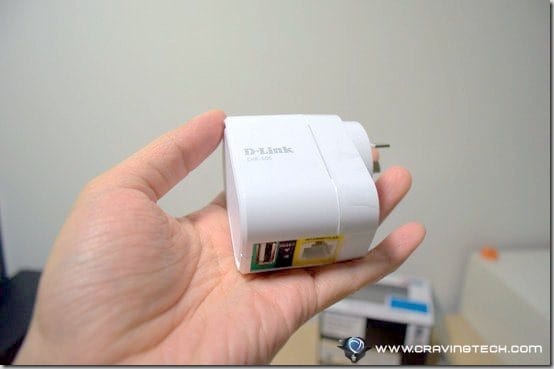 D-Link All-in-one Mobile Companion Review – Ever been in a situation where your hotel does not seem to provide a Wi-Fi connection? When I attended the Blog Award 2009 in Singapore, my hotel room only had one wired network socket. That means my smartphone was pretty much "excluded from the cyberspace" (unless if I wanted to pay the crazy roaming charges). Not to mention when you have to share that one socket to one or more people you are sharing with under the same room.
With D-Link All-in-one Mobile Companion, you can transform this gloomy situation into a shining one. You can transform the wired network to wireless so all your devices can connect through it with ease.
D-Link All-in-one Mobile Companion is a portable router. A very awesome and compact portable router. Oh wait, there is more.
D-Link All-in-one Mobile Companion Review – Packaging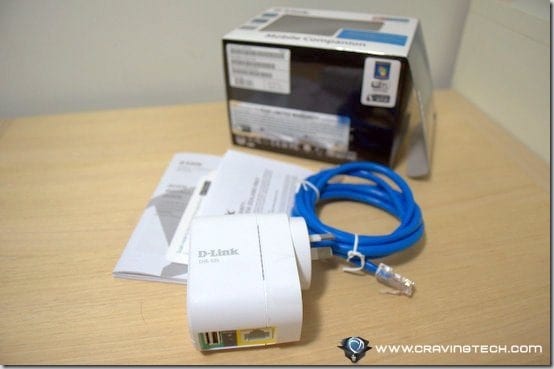 Packaging includes:
D-Link GPL Code Statement
Warranty and Safety Information
D-Link Limited Warrant ANZ only
A card: Scan now to download the apps from Google Play
A card: D-Link Mobile Companion Configuration Note
D-Link Quick Installation Guide
An Ethernet cable
The Mobile Companion is really compact. Its size is like a regular power adaptor for your everyday device. It has a USB slot (more on this later), a Reset button, and also an RJ45 slot to hook the network cable up.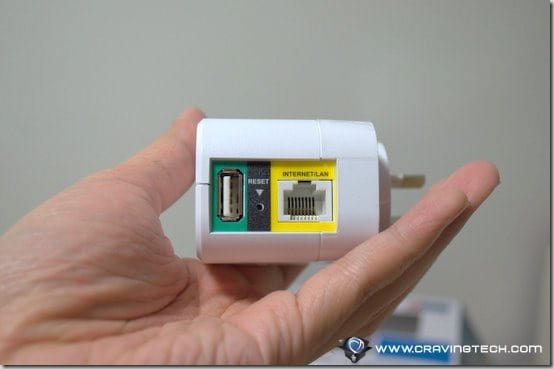 You can switch between different modes on the device itself directly: Router/Access Point, Repeater, and Wi-Fi HotSpot Modes.
Router Mode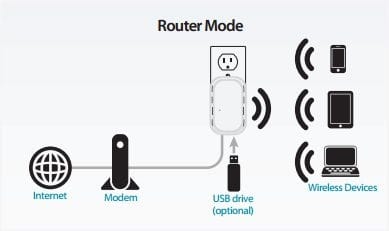 The Router mode allows you to treat the Mobile Companion like a router where you can connect your modem straight to it to provide a wireless network to the other devices at home. This is great if you don't have a router yet at home.
You can connect to it like a router (and even see a similar web interface) and set your configurations up like security, etc.
Access Point Mode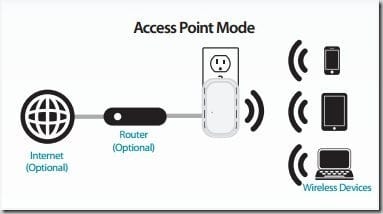 The Access Point Mode allows you to create your own private wireless network (with or without an existing Router). This way, multiple devices and computers can connect to the private network and start sharing files. This is really handy to carry to meetings where you need to collaborate on documents or simply to exchange information from one computer to the other.
This means you can meet a client or a friend anywhere and set-up your own wireless network (as long as there is a power socket around).
The Router and Access Point Modes are combined into one. I plugged this in the office with no wireless connection the other day for a few days. The thing just works like magic (assuming you've set it up) and I could enjoy fast connection on my iPhone 4S.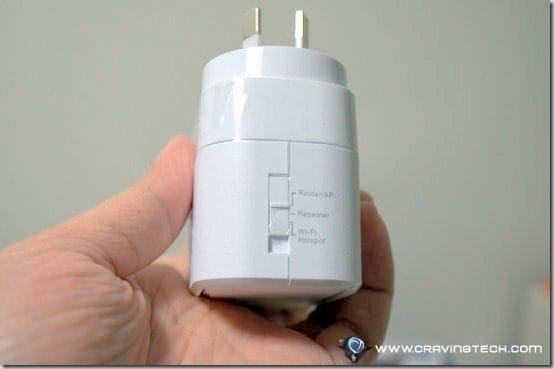 I love this feature the most, especially if you travel a lot. If your devices have already connected to the Mobile Companion before, you don't have to do the network connectivity steps again. Just turn the power on and your devices are connected to it automatically.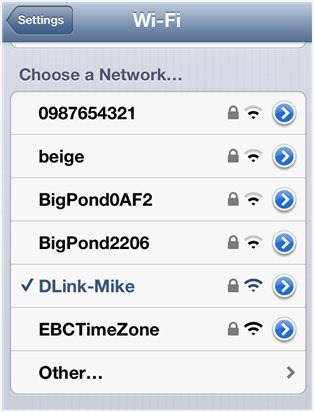 There's a default set-up out of the box but it's always best to change the name of the network and also the password. You can always reset it should you forget it (the defaults are labeled on the Mobile Companion).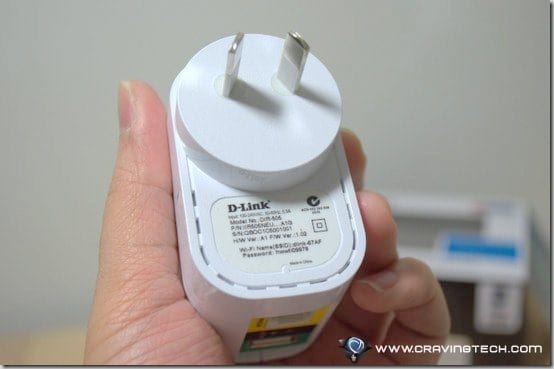 Repeater Mode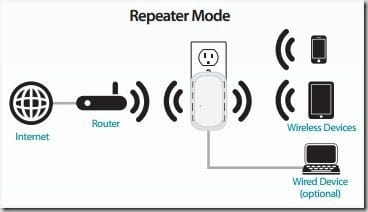 Repeater mode can extend the range of your existing wireless network, which can be handy if you have a large house or office. This didn't seem to increase the signal strength when I tried it but it's still a handy mode to have. Or if you have an old laptop without a wireless network card, you can hook a cable up from the Mobile Companion to it.
Press the WPS button on both your Router and the Mobile Companion to pair them up.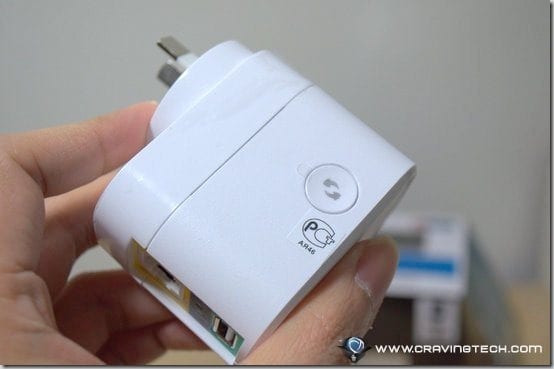 Wi-Fi Hot Spot Mode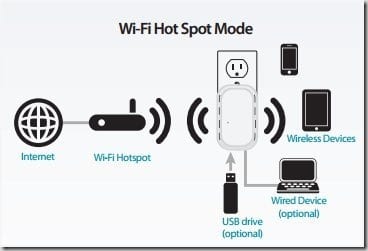 The Wi-Fi Hot Spot Mode allows you to share an internet connection coming from a wireless hotspot to all of your devices. You can also hook a network cable to a device like in Repeater mode. This adds a bit of security to a current hotspot as your devices will be connected to the Mobile Companion's built-in firewall (and your own configurations).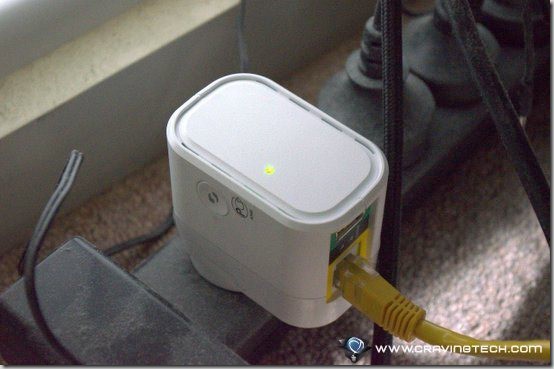 Other Cool Features of D-Link's All-in-one Mobile Companion
SharePort Mobile
You can hook up an external USB hard drive or flash drive into the Mobile Companion, and then access the files by using a web interface or SharePort Mobile app.
This way, you can bring your documents or media files on a USB flash drive, plug it into the Mobile Companion, and have access to all the files wirelessly from multiple devices!
Charge your device
Obviously, you can also use the USB slot to charge your smartphone and other devices. Unfortunately, it will not charge my iPad (it has the "Not charging" message like when you plug it into your computer's USB). Nevertheless, this means that you only need to carry a USB cable with you (without the power adapters).
D-Link All-in-one Mobile Companion Review – Conclusion
There is so much to love about the D-Link All-in-one Mobile Companion. It's easy to set-up and once you've set it up, you can just hook this into any hotel room or places with a network connection. All of your devices will automatically connect to your own secure private network (assuming you turn the "Connect Automatically" on your devices' Wi-Fi settings).
The Mobile Companion is easy to carry (compact in size) and filled with all the essential features for frequent (and non-frequent) travelers like me. I've definitely added this device to my "things to carry when I travel" list. You should, too.