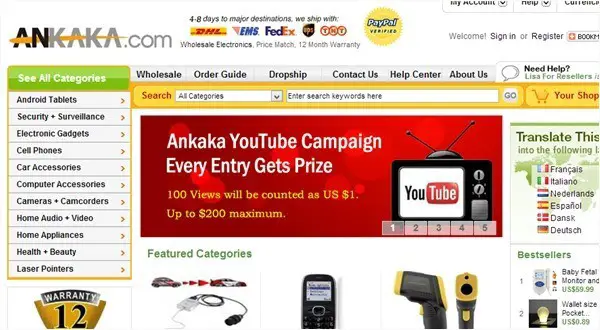 Ankaka.com is a wholesale electronics store, offering electronics, gadgets, and products alike from China for global resellers and individual consumers. They have a variety of goods and even a dropship method, so you can do your business without having to stock the items.
Or if you don't have any business or not planning into opening one, you can still browse their goods and satisfy your geek's own inner-side. That, or you simply want to get something useful, yet cheap. Here are some samples of the goodies I got from Ankaka.com.
Potted Plants USB Air Purifier Anion Air Purifying with Night Light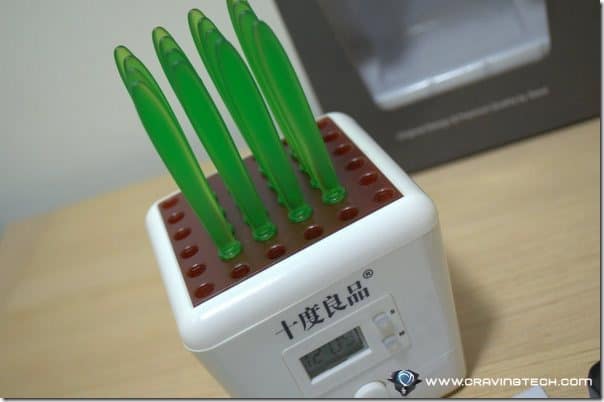 If you are after some funky air purifiers on your desktop area, then this Potted Plants USB Air Purifier should brighten up your day. I'm not going to explain here how air purifier works as you can always Google it for a more scientific explanation. This Air Purifier looks different compared to the other boring air purifier's bland look.
It is powered by USB though unfortunately the clock isn't, which is a pity.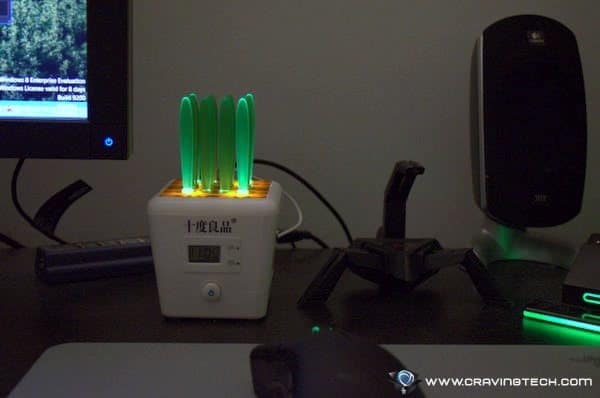 The Air Purifier also makes a slight noise when turned on, so it depends on how sensitive you are when on bed.
7 Inch TFT HD Screen Stereo Audio Digital Photo Frame with Calendar, Clock, Week Display and Remote Control Functions
The long product description basically does what it says – it's a digital photo frame that can display photos and videos, play music, or show the calendar of the month (with your photos displayed on the side).
The 7-inch screen has an 800*480 resolution and the display quality is not bad, certainly unexpected from a digital frame of that price. It has its own built-in memory though you can plug lots of extensions to it such as a USB flash drive or even a memory card (SD/MMC/MS).
You browse around the menu interface with the hard buttons, which are also used as playback controls. As such, it can be a bit intuitive but you rarely need to change any settings after your first initial setup anyway.
Once you plug a USB flash drive in, the digital photo frame automatically display a slideshow of the photos inside, which is pretty cool. You can change the transition styles and do other basic functions. It can also display a Portrait photo though of course, it will not look as pretty as a Landscape one.
It also has a 10W Hi-Fi Stereo Audio so you can have an easy listening music on it.
The Calendar display is pretty handy to transform the digital photo frame as a clock/calendar unit but the graphic is a bit of a let down.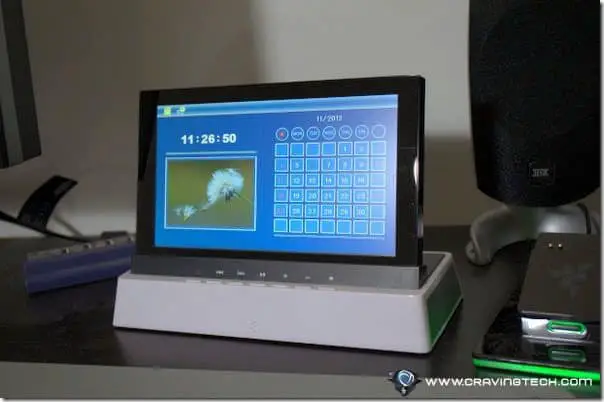 Mini Handy Cooler Air Conditioner Battery Fan – Black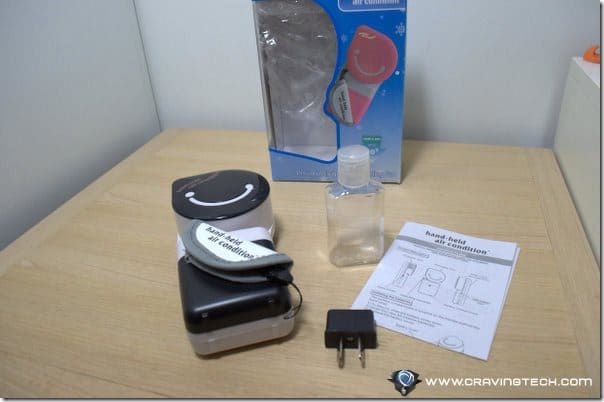 It's approaching summer here in Australia and it's time to have that portable fan handy. Or even a better idea, why don't you get a portable air conditioner instead? This portable air conditioner is small to be carried around and can let out some cool air your way.
It is powered by either a USB (if you want to use it in front of your computer or a portable battery charger) or 4 x AA batteries. This way, you can use it where ever you want, when the heat comes your way. Unfortunately I couldn't find the USB cable in the packaging but using 4 x AA batteries worked well.
It includes a 30ml empty bottle which is meant to be used to wet the sponge on the filter to act as an air humidifier. If you add the water too quickly to the sponge or too much, the water will come off from the unit while you are holding it. So make sure to do it slowly or just add little water to the sponge.
Although it's advertised as an "Air Conditioner", don't expect this to replace your real air conditioner at home. This is meant to be just a portable fan and it works alright when the air is hot and you are outside and about.
Creative DIY Gift – Graffiti Desk Lamp Page by Page Table Lamp Calendar Light
This fancy desk lamp works as both a decoration and a lamp. It can be connected to a USB adapter and looks really great on the desk.
The design is really elegant and truly an out-of-box solution for a nice looking desk lamp with some artistic work. When you get bored of a scene, you can always flip it onto the next page to change the mood or the "scenery".
—
Feel free to go to Ankaka website to browse for more goodies yourself!