Note: This is a guest post written by Blake Davies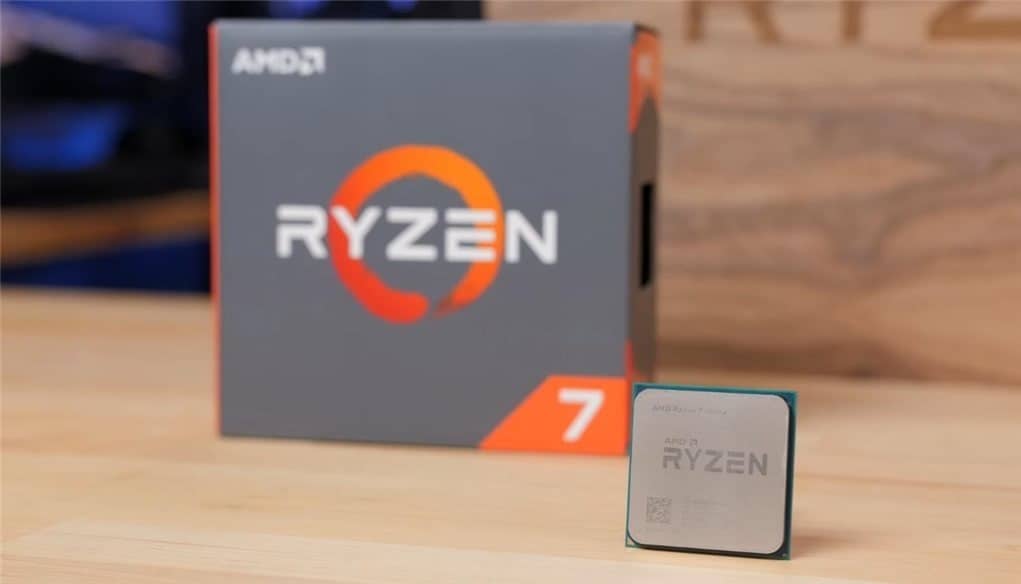 Finally, AMD's Ryzen 5 desktop processors have become available in retail. As the name implies, Ryzen 5 is located between the consumer-focused Ryzen 7, launched in the beginning of March and the lower-end Ryzen 3, which is expected to launch in the second quarter of 2017.
Launching of Ryzen 7 processors has marked AMD's return to the top-performance market. With its core design engineered on the 14nm GlobalFoundries process and its new x86 microarchitecture, it goes shoulder to shoulder with Intel's most powerful desktop parts for half the price.
When it comes to the more affordable Ryzen 5 series, AMD has launched four new models, including two quad-core CPUs and a pair of six-core models.
What makes these processors so interesting is AMD's initiative to connect each processor to a lattice of interconnected sensors which are accurate to 1mV, 1mA, 1mW and 1 degree Celsius. With a polling rate of 1000/sec, these sensors provide the Infinity Fabric control loop with the telemetry data needed to allow the processor to make various frequency adjustments based on both expected and current operating conditions – AMD calls this function XFR or Extended Frequency Range.

The 1600X is the flagship of Ryzen 5 family and is actually configured very similarly to Core i7-6800K. It has six cores with 12 threads and a base clock frequency of around 3.6Ghz. The frequency can be boosted additionally to 4Ghz. As is the case with all Ryzen processors, the 1600X comes unlocked, but judging by the performance of the Ryzen 7 series, it's hard to get much more from the stock settings. AMD claims that 1600X will be around 70% faster when compared to the Core i5-7600K.
The other six-core member of the Ryzen 5 family is simply known as 1600. It's downclocked by 400Mhz when compared to the 1600X, but it does come completely unlocked. As is the case with the 1700 and 1700X models, it's safe to say that 1600 will be a better purchase than 1600X. Although it does come at a somewhat hefty price point, the six-core 1600 can easily overpower any of the lower-end i7s.
The 1400 and 1500X are representing the Ryzen 5's four-core and eight-thread processors which are clocked even lower straight out of the box. 1400 runs at a base clock of 3.2Ghz which can be boosted to 3.4Ghz. The 1500X runs at a base clock of 3.5Ghz and can be boosted up to 3.7Ghz. Like the rest of the Ryzen 5 series, both 1400 and 1500X come completely unlocked. Although 1600, 1500X and 1400 are all shipped with a Wraith Spire cooler, the cooler in 1400 is smaller than it is on 1500X and 1600.
The Ryzen 3 series is expected to be launched in the second half of 2017. Unlike Ryzen 5 and Ryzen 7 series, the Ryzen 3 will allegedly have only one model, 1200. It is rumored to run at a base clock of 3.1Ghz, which can be boosted to 3.4Ghz. Now, whether AMD plans to include any dual-core SKUs in the Ryzen 3 series remains to be seen, but it's certain that we'll see quad-core SKUs which will come with the SMT enabled or disabled.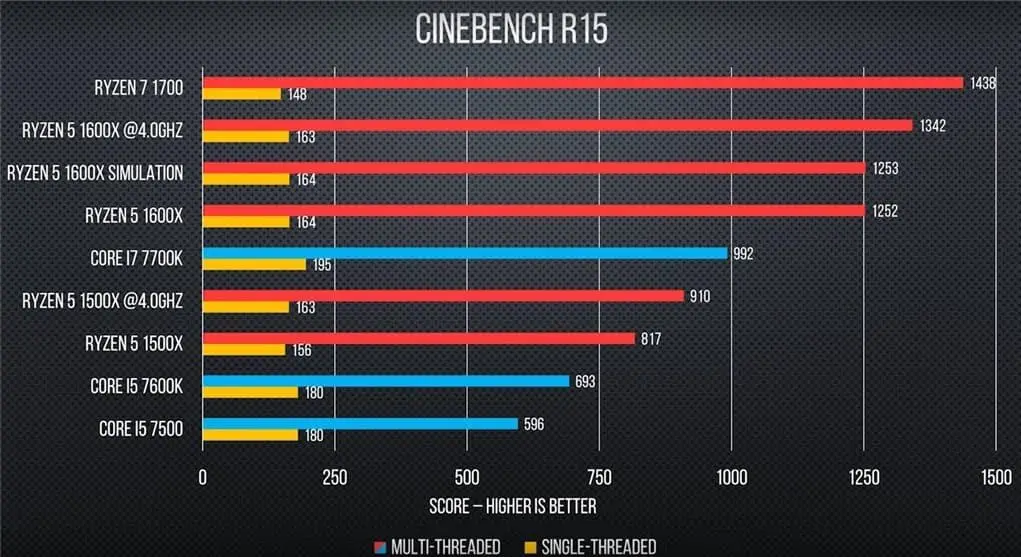 Fortunately, AMD is far from over when it comes to producing processors based on the new Zen architecture. Soon, it will be launching the next series of high-end CPUs which will be mostly focused on the enterprise and server markets, called the Naples. It is a two-socked server processor with 32 cores and 64 threads under its hood. Naples will support 128 PCIe 3.0 lanes and a maximum of 2TB of RAM memory. This is a very exciting period for IT services which are eagerly awaiting for a new contender to overthrow Intel, as it has been the only relevant factor in the CPU manufacturing field for quite some time now.
Note: This guest post was written by Blake Davies