Note: This is a guest post written by Sean Mir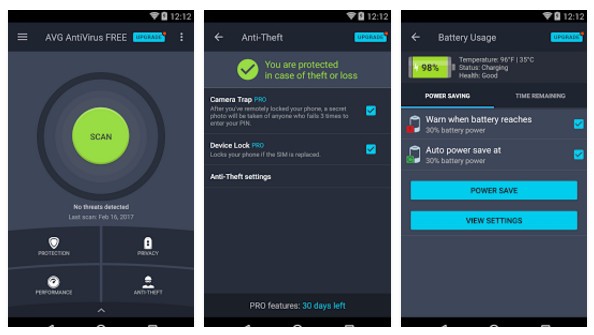 There are hundreds, perhaps even thousands, of free apps out there in the Google Play Store. While there are certainly some that are excellent, there are plenty of applications that are simply not worth the download space, according to popular opinion.
However, there are still others that are must-haves for the modern phone owner. While your mind might have flown immediately to popular social media apps, the real must-have free download for your phone is the AVG Antivirus app.

The reason that AVG stands out from all of the other free Android antivirus apps out there is simply because it offers much more than a virus detection program.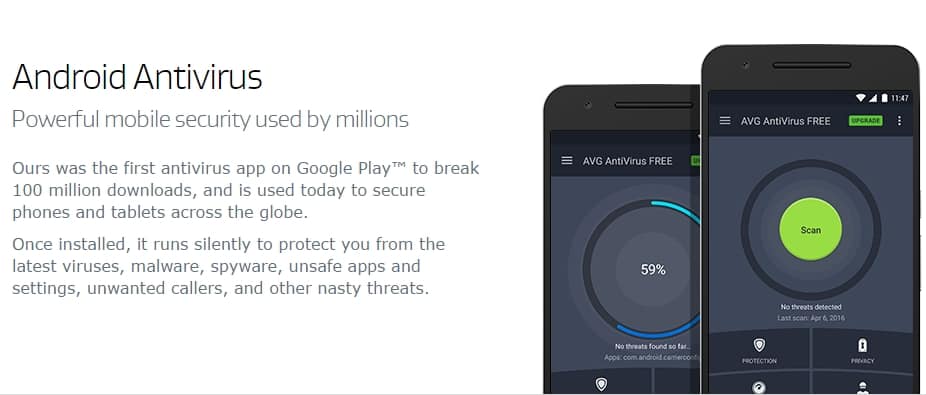 This particular Droid antivirus application provides an entire litany of services that make your phone more secure, ranging from theft protection to increased privacy and even optimization of your device for easier, more convenient use.
Some of the services that really make AVG the best include:
The camera trap service, an in-app program that allows your phone to capture an image of any would-be intruders with its front-facing camera when they enter an incorrect password 3 or more times when attempting to gain entry to your device.
Several ways to lock your phone if it happens to be stolen. You can even wipe your device entirely if someone attempts to change the SIM card, which helps keep your info out of the wrong hands while you locate the device using the Google Maps-driven service.
The ability to completely remove common viruses that have made their way into your device's folders, and to prevent others from taking root by scanning your Wi-Fi networks and websites you visit throughout the day for potential problems.
These are only a few of the amazing benefits that AVG has to offer the modern Android user, and why it's often remarked upon as the best mobile antivirus solution currently available.
Note: This guest post was written by Sean Mir