Note: This is a guest post written by Jeeva Shanmugam –
When it comes to the age-old debate of Android versus iPhone, both sides have their staunch defenders. However, there are several reasons why Android may have an edge over the iPhone. From customization to affordability, Android offers a level of flexibility and user-friendly experience that sets it apart from its competitor.
In this article, we'll explore why Android is better than iPhone and why you might want to consider switching to the green robot. Whether you're a tech enthusiast or just looking for a new phone, understanding the benefits of Android could make all the difference in your smartphone decision-making process.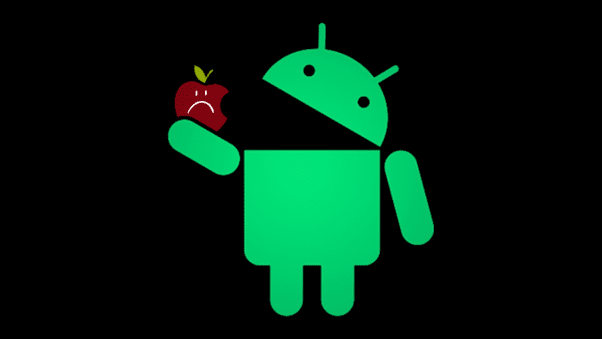 Android Over an iPhone
Some popular factors and opinions suggest Android phones may be superior to iPhones. Here are my own top five arguments for why I prefer Android over an iPhone:
1. Customization
The ability to personalize your Android smartphone is one of its main benefits. You may utilize third-party Android applications to download and customize the appearance and feel of your phone's user interface.
Installing custom launchers will also let you change the widgets, icons, and home screen. In comparison, consumers may only arrange app icons on the home screen when customizing iPhones, which offer few further customization choices. Users who enjoy customizing their smartphones may find this lack of versatility to be infuriating.
2. More Affordable Options
Because it offers a wide range of devices at different price points, Android is a better option for individuals on a low budget. While the older iPhone SE starts at about $399, a competent Android phone can be acquired for as low as $100.
There are furthermore priced Android phone choices with features that are on par with or even superior to those of flagship models. This is especially useful for individuals who need a pleasant user experience but do not wish to purchase a costly phone.
3.Compatible with Other Devices
Compared to iPhones, Android smartphones have a wider range of device compatibility. For instance, Android phones and Windows PCs may simply be linked in order to share data and media. However, to connect to Windows PCs, iPhones need certain software and settings.
In comparison to iPhones, which only work with a small selection of accessories, Android phones also benefit from being compatible with a greater variety of accessories, such as chargers and headphones.
4. More Apps Available
While both Android and iOS provide a wide range of apps, Android has a small edge in terms of the total number of apps. The major software store for Android smartphones, the Google Play store, has more than 2.5 million apps whereas the Apple software Store only has about 2 million.
Additionally, certain apps are only available on Android and vice versa for iOS. As a result, Android users now have access to a greater variety of apps, which can improve their user experience.
5. Increasing Storage
One of my favorite features to choose Android over an iPhone, most Android phones have expandable storage, so using a microSD card to add extra storage to your handset is simple. People that require extra storage for their images, films, and other media files will find this to be very helpful.
The quantity of internal storage that consumers may use on iPhones is restricted by the fact that they lack additional storage choices. This may be to your detriment, particularly if you want to keep a lot of material on your devices.\
Though most of the Flagship Android smartphones lack expandable storage similarly copying the Apple style of marketing, we can find expandable storage on midrange smartphones and easy data and file transfer between SSDs to Android and vice-versa.
6. Universal Charger
The iPhone may seem a pity when compared to the Android charging cable environment. Users can charge their devices with a regular micro-USB or USB-C connection. This implies that you may use the same charger for all of your Android devices and even for Windows and other gadgets all have the same kind of wire.
The exclusive Lightning cord used by iPhones, (as of writing this article) on the other hand, can only be used with Apple products. This implies that you cannot use your iPhone with other devices that use various types of cords and that you must have a special charger for your iPhone.
Therefore, unlike iPhone users who are restricted to utilizing Apple's proprietary charging cable, Android users with several devices and varying charging needs have greater freedom and convenience thanks to the Universal charging capacity.
Wrapping it All
In summary, Android has several benefits over the iPhone. Android smartphones are more readily available, more easily customized, and work with more apps and devices. Additionally, they provide users more freedom, power, and flexibility to personalize their operating systems and devices.
Android smartphones provide a more inventive and diversified platform for consumers to explore and customize, even while iPhone devices may provide a more polished and consistent user experience. However, it is evident that Android has a lot to offer for those searching for a more adaptable and cheap mobile device. In the end, the choice between Android and iPhone comes down to personal preference and needs. But still, Android is better than an iPhone!