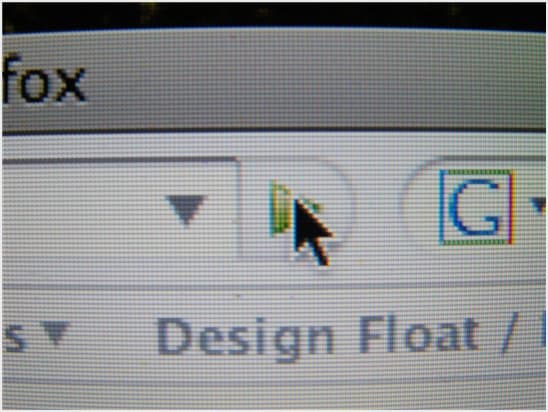 Note: This is a guest post written by Michael Chibuzor
A great domain name can take your online business to the top, quickly and easily.
Choosing a great domain name, however requires creativity and insight into the reality. A lot of websites and blogs today, are hosted on a domain name that is "unhealthy for SEO." If you want to make success online, it begins with registering a cute name. It's your real estate empire and that tiny name can build your estate offline, so think before you nail one.
The negative side of getting a domain name, is that it cannot be changed. You can't alter or edit the name once it enters the database. Great care should be taken, and below are 5 secrets to choosing a fabulous name that makes you happy, money and popular within a short while.
5 Secrets Of Choosing A Great Domain Name For Your Online Business
1. Stick With The TLD (Top Level Domain)
Single domain names with great extensions are no longer available, except by mere luck. You can still get awesome names by doing more research, but to make it easier for you, stick with the Top level domain extensions like .com and .org.
As much as you can, research the .com domain name first before switching over to the next extension. There are so many beginners to the internet and the .com is a popular and common extension that is widely known by all, even the beginners. So, if your website or blog is going to target beginners and intermediates, stick with .com. It's a great steps to success.

2. Begin With Your Primary Keyword
For the sake of search engine optimization, you need to begin every one of your domain names with the keyword you're targeting. If your business is gardening, then by all means, start your domain with gardening as the initial. Thereafter, you can add creative "additions" to make it real.
Why are you doing this?
The reason is quite obvious. Search engine spiders read content and domain names from the left. Just like humans, making your web pages SEO friendly begins with your domain name. So, don't try to be creative and funny, and miss out on being friendly with Google, from the start-up, keywords are vital.
3. Think About Your Brand
Your brand is what sets you apart. When choosing a domain name, you need to determine and analyse your brand name. For instance, Microsoft Inc. is a company owned by Bill Gates. While choosing their domain name, they had to begin with that word, "microsoft."
Using a brand name is vital, especially when you would be utilizing the media and other advertising systems to promote your business. The moment your brand becomes a household name, people would begin to search for that term – leading to a new invention of keywords that convert. So, consider your brand when choosing a domain name, it's very important.
4. Avoid Dashes (-) If You Can
There is no fast rule to this but as much as you can, stay away from domain names that have (-) between the connecting words. Off course, I know some popular domain names today that are doing pretty well in terms of SEO, direct traffic, and virally. One of such is entrepreneurs-journey, owned by Yaro Starak.
But you can't possibly compete with such internet marketing giants. They've been there right before the severe competition emerged. In today's world, people are looking for easy stuffs, so don't make it cloudy and difficult to get through. Domain names that have dashes in between is pretty difficult to remember. You'll be losing your direct traffic (those who type on address bar), to another simple domain name.
5. Make Your Domain Name Short (Not too short)!
It's much easier to remember a short domain name, than a long one. That does not mean you should make it so short, what it means is that, there should be no irrelevant words. Once your primary keyword is added, creatively look for another common word, that suggests "call to action" and attach it.
This was the same strategy I used when creating my coupon blog that showcases sittercity.com coupon and 6pm promo discounts. The domain name is short, contains the primary keyword, and then has an attachment in it (triumph).
So, the next time you choose a domain name, make sure you follow the secrets above. Until you take actions on these, it would still remain a secret that works for others. I'll be waiting for your success story. See you at the top!
Note: This guest post was written by Michael Chibuzor. Michael Chibuzor is a Freelance Writer and often writes about discount deals at coupon blogs that share sittercity coupons and 6pm promo discounts. He is currently contributing to a coupon site that offers a free promo code for sittercity and 6pm.com coupons deals.