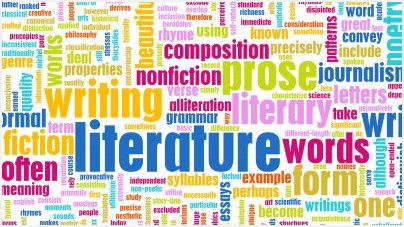 Note: This is a guest post written by Jeff K Gross
Posting a blog with some information is simply not enough to generate the kind of following someone serious about their blog wants. A person can dump time and money into their website and still manage to turn off a good number of their visitors. Building trust, loyalty, and authority is a multi-front war that one must wage to carve out a following on the internet.
About Us
A website or blog should have a fairly informative About Us section. A reader will feel more at ease as they are getting to know part of you. The About Us section is the optimal place to put more of your personality into your website, so do not waste it on a highly sterile approach. Let the reader see the human behind the blog. Don't forget contact information!
Respond to Comments
Take the time to go through and drop a couple of words on a comment. Even constructive negative criticism is worth responding to. You are demonstrating through action that you care about what your readers think and may even wind up with some new ideas for yourself.
Feature Guest Posts
Developing a network of contacts is always a worthwhile endeavor when it comes to spreading information. Ask other bloggers in your niche if they would like to do a guest post for your blog. It is a great opportunity to send traffic both ways. If possible, ask the guest blogger to respond to comments left on their piece since it is their body of knowledge and work.
Interview Authority Figures in Niche
Attempt to secure an interview with a respected authority in your niche. Their willingness to talk to you will demonstrate their trust in you which your readers will pick up on as well.
Questions and Answers
Always be open to questions asked about you. Even hosting a Q&A post will give readers the opportunity to learn more about you. The ability to see you as a person rather than a faceless blogger will allow you to build greater trust with your audience.
Connect With Social Media
Social Media is integral to any online presence. It provides a simple way for multiple people to disseminate interesting information. Get involved in a social media platform. Find similar interests through related keywords or communities.
Limit Advertising
Do not let your blog get written off as a spam advertisement hub by saturating the pages in ads. It is fine to include them, but ensure they do not take center stage to your posts. A visitor will draw negative conclusions about the trustworthiness of your blog if it appears spammy.
Blog Design And Logo
Many successful blogs will have their own unique flair to them. Having an unique blog design and logo goes a long way to help establishing your individuality. In addition, it is also a testament to how seriously you are taking the perception of your blog to visitors. As in life, first impressions are highly important.
Provide Free Information
There is no better way to show your expertise than demonstrating it. Write a relevant e-book for your niche and offer it as a free download for your subscribers. This is an excellent way to build a consistent base of readers that will keep coming back for more.
Building trust is an imperative to truly compete with other bloggers in your niche. There are many people all trying to catch the eyes of the audience to generate interest. Making yours standout is a combination of innovative thinking, good website mechanics, and letting your readers see the person behind the blog. Effectively establishing trust with a reader is the most effective way to keep them coming back.
Note: This guest post was written by Jeff. He is an internet marketing consultant and a part time blogger. He writes mostly about blogging, internet marketing, Pay Per Click Strategies and Search Engine Optimization techniques and best practices. Jeff is also co-owner of nPromote , SEO company from Long Island.