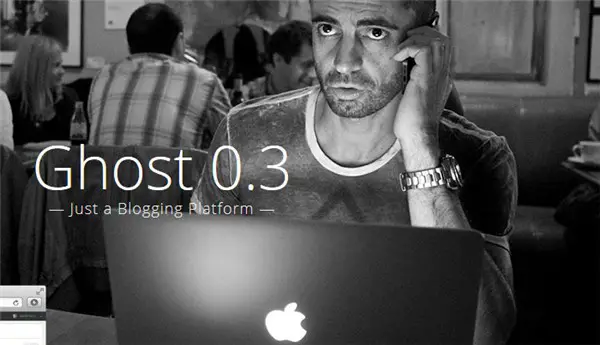 Ghost is a new blogging platform (I'm not talking about the evil spirits here), available publicly to be downloaded recently at ghost.org. With a few popular blogging platforms like Google Blogger, Tumblr, or WordPress, one may ask, don't we have enough? For example, in my opinion, WordPress is the best, free, and most powerful blogging platform ever. I've even turned a WordPress blog into a full blown CMS system with memberships, online ticketing system, and different pages' access levels.
And that's where WordPress is also a stumbling block for newbie bloggers who are not too technical and simply just want to write posts.
WordPress is powerful and customisable – yet at the expense of complexity or at least requires some kind of a learning curve. Newcomers would probably get confused once they have WordPress installed and ask many questions like "What's the different between a Page and a Post?", "What is these plugins? They look complicated", or "What should my next step be after X"?.
Ghost promises a simpler approach where blogging is just… blogging. Write stuffs, publish. The interface has been made simpler and focused on those who just want to blog. For example, write on the left and you will see a live preview of the post on your right.
The dashboard also looks sexy and focuses on what you care about – your blog and readers.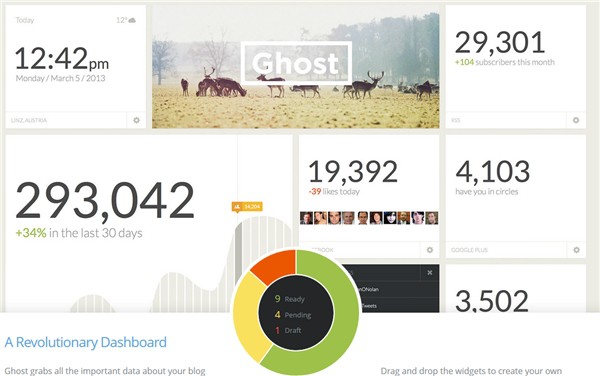 Make no mistake. Ghost is not just another blogging platform wannabe. Its idea was designed and maintained by John O'Nolan, who knew about blogging platform inside out (he was also the Deputy Head of the WordPress UI Group who helped to design and develop the almighty WordPress). As such, John knows exactly what works and what's not.
It was an idea back then but now, Ghost has become a reality and available to public.
The only thing though, you cannot install Ghost on just a standard Linux shared hosting. It requires an installation of Node.js, "a modern platform for building fast, scalable and efficient web applications". As such, you can only install Ghost on a local machine/server, a VPS account that gives you access to the console, or a few other online providers. There is also an instruction on how to install Ghost on a local server at ShoutMeLoud.
A bummer, because I would really want to give us a try so I can recommend it to my non-techie friends who want to start blogging, like my pastor at church. Is Ghost a better than WordPress blogging platform? Depends. It looks and sounds easier but WordPress definitely has more flexibility and powerful options for serious bloggers.