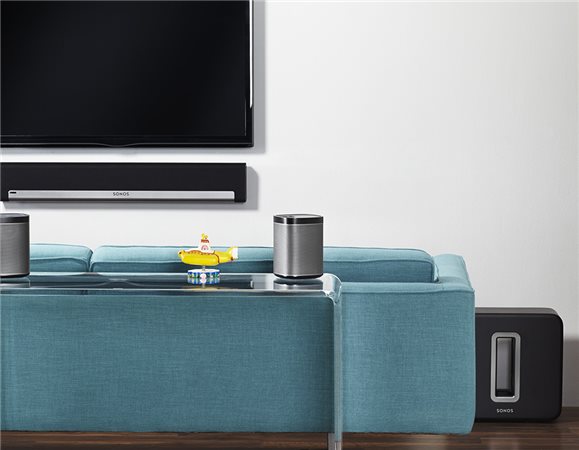 Today, Sonos introduces a new product, the SONOS PLAY:1 – a more compact version compared to the SONOS PLAY:3 I reviewed some time ago. Sonos has always been producing awesome quality speakers in terms of design, and most importantly, sound quality.
If the other models are too large for your house, then you might love their latest model, the PLAY:1.
Despite of the small size, the PLAY:1 still promises a deep and crystal clear sound, according to Sonos. It is also equipped with a new smart processing technology to deliver loud volume without any distortion.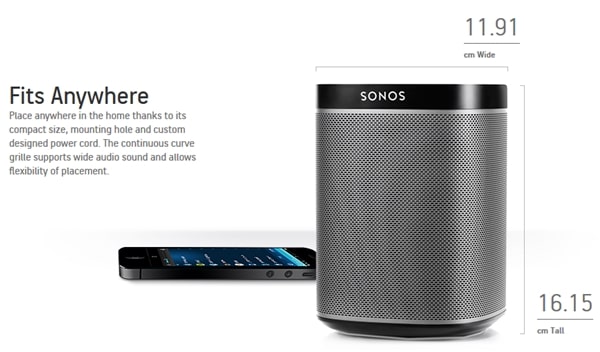 The PLAY:1 looks premium and of high quality from the official product photos and video. It will definitely add an extra aesthetic value to your living room or any part of the house where you place the PLAY:1 on. It will also work with your existing Sonos setup with the other models (you can place different Sonos speakers on different rooms and they will all play the same music wireless, controlled through the Sonos app – though this requires a Sonos bridge unit). Or of course, you can set different songs to be played in different rooms. Your choice.
You can stream music from your computer, smartphone, tablets, or even from online music streaming services like Pandora, Spotify, Telstra MOG (which I'm trialling at the moment), Songl, and more.
SONOS PLAY:1 official video
Can the PLAY:1 from Sonos deliver the satisfaction I have from listening to the pair of SONOS:PLAY3 speakers? Stay tuned for the review at Craving Tech as a review unit is being arranged to be delivered to me!