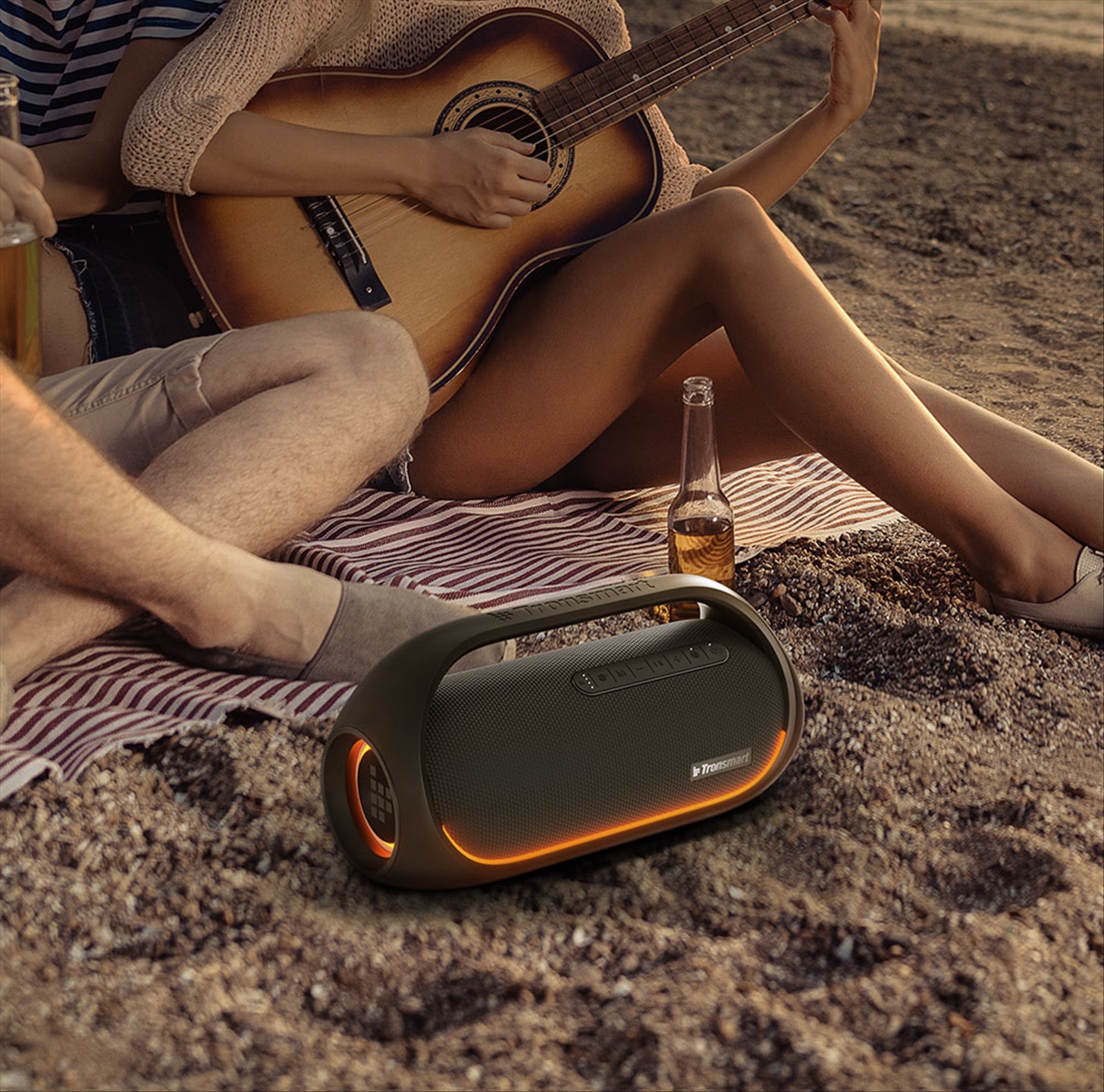 There are many Bluetooth portable speakers around that allow you to pair and sync it with another – and perhaps a few others. But how about being able to sync more than 100 speakers at the same time? That's madness.
All this is possible with Patented TuneConn Technology, an industry-leading wireless transmission mode that integrates Dual DSP Audio Processing. Imagine having an outdoor party in a big park where you place tons of these speakers every few metres around the area. You're in for a blast!
Tronsmart Bang 60W Outdoor Party Speaker is composed of dual tweeters, dual woofers, and dual passive radiators. It can be loud for sure, but the speaker can also output some lights for a fun, light show. The lights will sync according to the rhythm so you can spice your party up even when it gets dark.
If you download the Tronsmart app on your smartphone, you can further customise the lighting effects (along with the EQ such as having a bass boost). To make things simpler, there are also multiple audio and visual presets for you to choose from.
Thanks to the 10,800mAh battery capacity inside the speaker, you can play your favourite tunes for up to 15 hours with the Tronsmart Bang 60W Outdoor Party Speaker. You can even use it to charge your devices like smartphones through the built-in USB port.
Its design includes a handle which makes it easier to carry around, though all this powerhouse comes with a price: weight. Weighing around 3 kg, it surely won't win the most portable speaker award but for what you get out of it, it's a good trade off.
Connectivity wise, the speaker supports Bluetooth 5.0 (A2DP/AVRCP/HFP/HSP) but more interestingly, NFC, with a one-touch pairing. It's also voice assistant enabled so you can fire up Siri or Google Assistant to check for the weather or control your media playing.
With an IP6X-rated coating, the speaker should be safe to use around the beach or for a pool party.
The Tronsmart Bang 60W Outdoor Party Speaker can be purchased at Geek Buying for $119.99 but if you use this coupon code NNNcravingtechTRO, you can grab one for just $99.99.