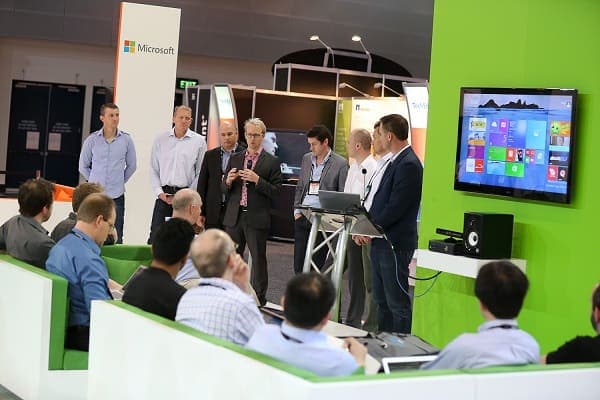 At Microsoft's annual TechEd over at the Gold Coast, Australia, 5 new Australian apps for Windows 8/Windows Phone 8 platforms were unveiled during the press event.
These are apps from the big brands such as the Ticketek, Pizza Hut, carsales, Page Up, and Xpreshon (a newly launched company focusing on action sports).
Chris Bright, the Head of Apps Business Development at Microsoft, told the success story of Windows 8's 100 million sales record. Windows Phone 8 platform is not an exception, according to Nick Abbott, Head of Developer Experience at Nokia, with the steady growth of 15,000 apps in April 2011 to more than 170,000 apps in August 2013.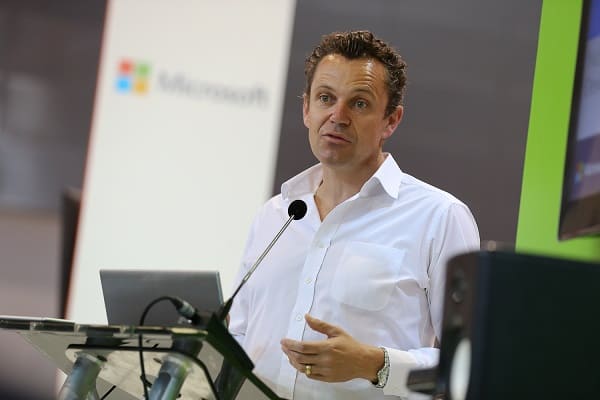 To help the Windows Phone platform, Nokia has been helping developers out with training, programs (such as the Nokia Premium Developer Program), SDKs (imaging SDK which provides key image editing features for the Lumia 1020), and more. Nokia has also worked closely with the big brands such as Netflix, CNN, Vimeo, and exclusive partnerships with Zynga, ESPN, The Age, etc.
Five Australian apps launched for Windows 8 or/and Windows Phone 8 platforms
Ticketek
Greg Fahy, Head of Products at Ticketek, realises the importance of mobile app. About 30% of their monthly visitors come from mobile, which further encouraged them to start developing mobile apps for Ticketek. Working closely with Microsoft and Nokia, Ticketek has successfully developed a Windows Phone 8 app which allows Ticketek members to utilise their phone even further.
Users can browse for events, search, and even purchase tickets at a specific venue directly from their mobile app. Ticketek app can also show similar events that people went before to keep them coming back for more.
Specifically on the mobile, Ticketek utilises the location based features of the phone to show nearby events and pushes events as you walk pass it.
carsales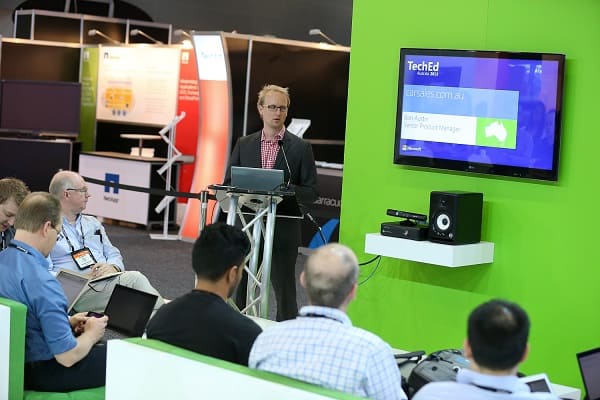 Who doesn't know carsales.com.au, right? Every human being in Australia looking to buy a car must have been to their website at least once. Seeing how 25% of their visitors actually come from their iOS & Android apps, they felt the need to also launch a Windows Phone app to reach more audience. According to Ben Austin, the Senior Product Manager at carsales, it took them 8 weeks to design, build, and test the Windows Phone app (5 weeks to build, to be exact).
You get all full functionalities in app, such as your search history, searching for cars, sorting results by categories (makes, model, price, km, etc), and pinning your search. Love to get an Audi? Pin your search so you'll be notified when there are new Audi cars for sale. Call or email the seller directly within the app.
You can also post advertisements to sell your car using the same app. Carsales is using Microsoft Azure as the solution for the image serving.
Xpreshon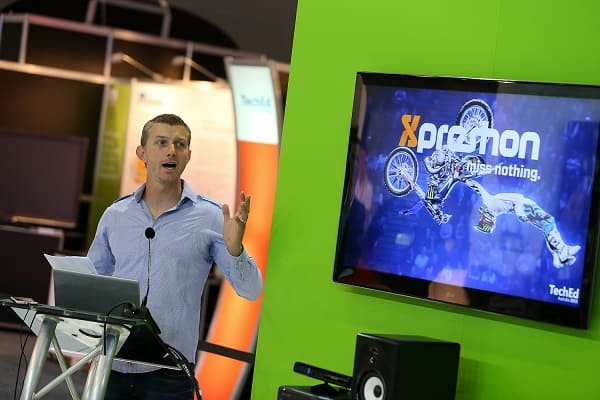 A newly founded company, Xpreshon focuses on action sports (such as surfing, snowboarding, and motocross). Jason Webb, one of the co-founders of Xpreshon, demoed to the press their newly released Windows 8 app this morning at TechEd Australia.
Everything about your favorite action sports is available within the app, such as news, articles, live event streaming, videos, and also facilities to connect with athletes & enthusiasts.
Xpreshon app is also available on XBOX, a synchronised experience on PC, Tablet, and TV. The app is free to download with subscription model available or an individual video rental option.
According to Jason, Microsoft Azure has helped them tremendously for the content management and discovery.
Page Up People
Launching their latest update to Windows 8.1, CareerPath Windows 8 app has received 46,000-47,000 downloads so far. It's a tool to create an environment where people can suggest about what career paths to take for the future. The app uses the community to record and identify what you will most likely be in a few years.
You simply type in a career which will connect the app to Azure service and create your career path visualisations based on the collected data from all Career Path users. You can observe what career paths people take, out of a given career and how long they took to reach there (as a guidance, obviously, because you may have a different future).
It took them 2 days to upgrade their Windows 8 apps to Windows 8.1, with a team of 4 developers.
Pizza Hut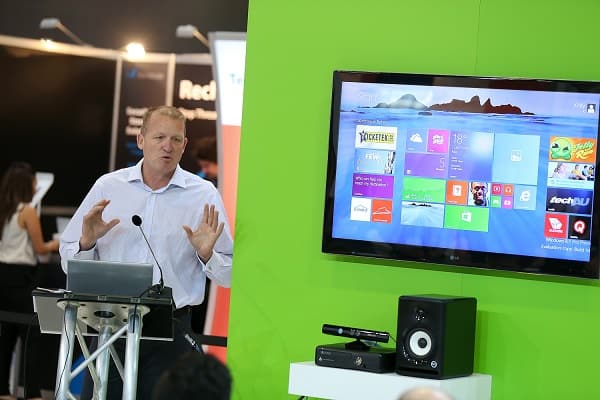 The last app demo made me want to order a Pizza on the spot (thanks to those yummy pizza pics in the app). Brad Richter, Marketing Manager of Pizza Hut Australia, told us that 50% of "Pizza" search in Google comes from mobile and tablet users.
Fancy a pizza? Pizza Hut Windows 8 app gives you the ability to customise your pizza as you see fit (crust, sauce, toppings) and includes all the Pizza Hut deals. Orders can be made directly within the app and paid using a credit card. Orders go straight through their POS (Point of Sale) system and monitored.
Disclosure: I'm here as a guest of Microsoft Australia and being sponsored to cover press events at TechEd 2013. Official photos from Microsoft Australia