FANTECH K611L & K611 Review – Some would go all the way to pay A$200 or more for top of the line mechanical gaming keyboards like the Razer BlackWidow Chroma V2. But to the other gamers, these are way out of budget or just an overkill for some casual gaming.
If you are just looking for a gaming keyboard that works or don't like the feel of mechanical switches, FANTECH has some surprising gaming keyboard options without breaking your wallet with their Fighter K611/K611L units. They also make a perfect gift for the kids.
FANTECH Fighter K611L & K611 Tournament Edition
FANTECH Fighter K611L will only cost you A$35 here in Australia and for what you get with that money, is surprisingly amazing. The Fighter K611 is technically the same, but at a more compact version to be carried around for tournaments and such. The K611 is priced at A$5 cheaper.
The K611L has a decent quality build that doesn't look plastic-y and cheap. It doesn't seem that it can withstand too much torture though, so make sure you don't bang it on the table when you get frustrated or something.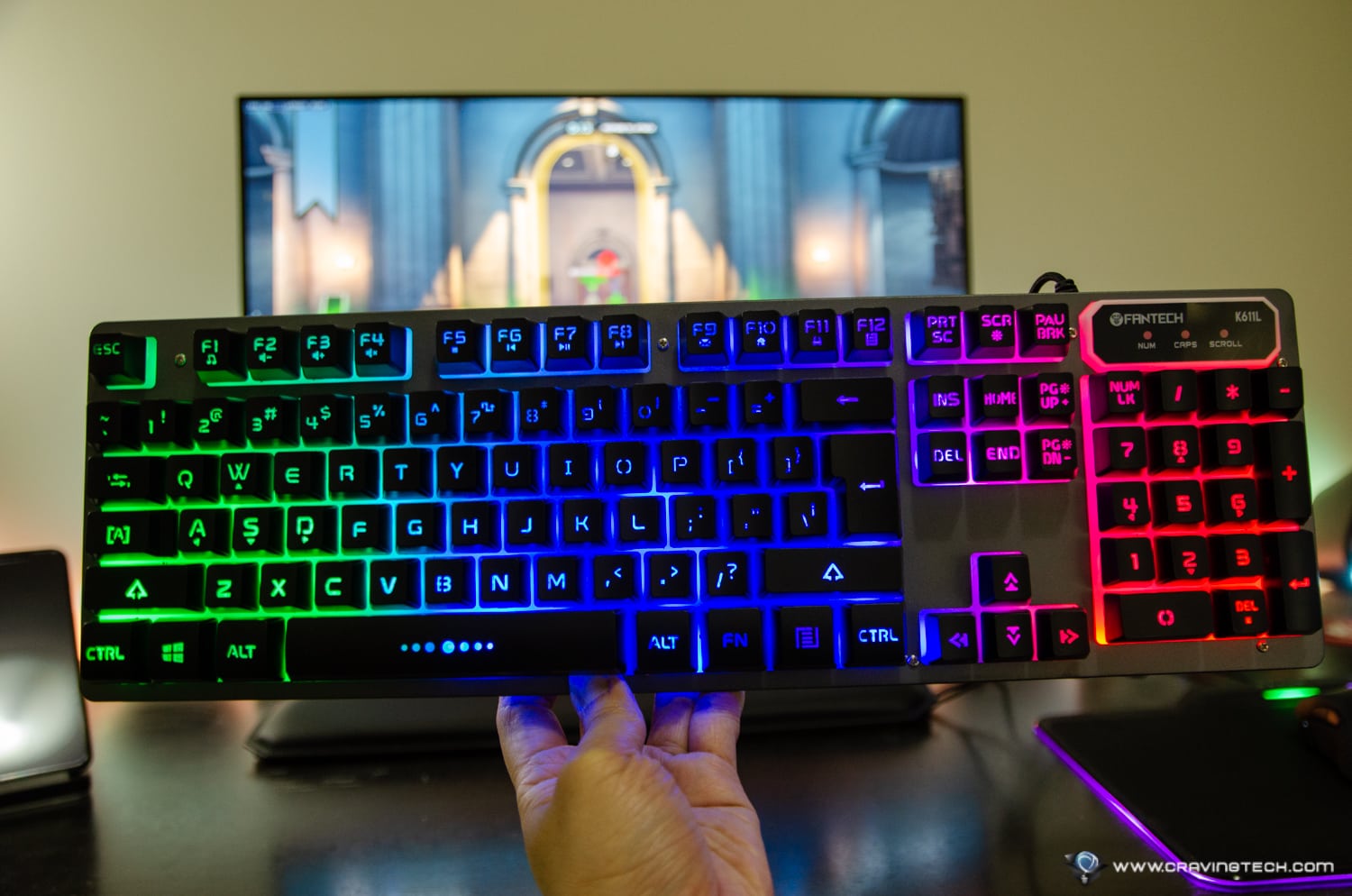 The keys are anti-ghosting (up to 19 keys) and can last for around 8 millions key presses, according to the specs from FANTECH. With the included function key, you'll also have access to multimedia controls like Play/Pause, and volume controls.
It comes with RGB backlighting with 3 different colour options, so there is no individual customisation through a software in a sense, but you can switch between 1 preset to the other by pressing the "SCR *" key on the keyboard.
Typing on the FANTECH K611L feels good for a non-mechanical keyboard and I actually wrote my other review article with it. I do find the ENTER key a bit farther than what my finger is used to, which seems to be caused by the "\" key location. Normally, you'd find it above the ENTER key, but FANTECH has decided to put it next to the ENTER key.
These keyboards have no problem as well in gaming when I tested gaming on Overwatch with both the K611L and K611. Keys were responsive and I had no complaints whatsoever. If you are gaming at a competitive level though, you'll most likely want to upgrade to mechanical switches which have less actuation force and quicker response times.
The K611 has a much smaller footprint and suits perfectly on small and tight desks.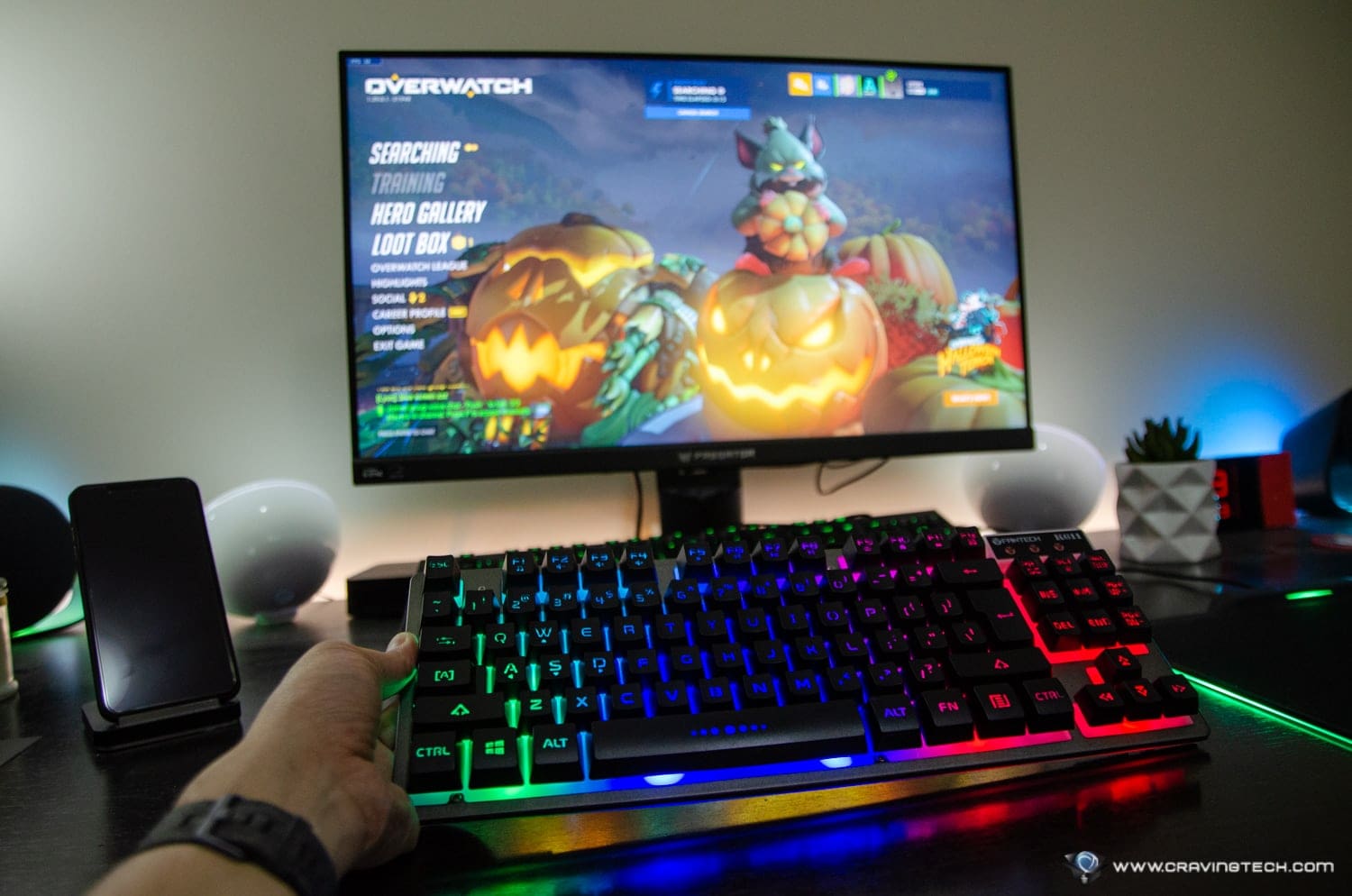 It has all the goodies that K611 bring except that some keys are missing like the Num Lock key, and it has no numpad as well. This is because for gaming, it's best not to have numpads so your right hand can ergonomically swipe the mouse at the right distance. If you use the keyboard solely for gaming, having no numpads is fine but it gets challenging when you need to enter numbers frequently on a spreadsheet, or doing online banking.
With such a compact version of K611 however, the K611 can easily fit in a small backpack. And despite of the smaller footprint, K611 also has the playback and media controls, plus the 3 different lighting presets switch key.
If you want to purchase the FANTECH Fighter K611L or the K611, make sure to check these listings at Gumtree, whose seller is one of the FANTECH resellers here in Australia.