I'm still waiting for the new Facebook interface on my News Feed, even though I have registered my interest from day one.  Another new update has been released by Facebook today and thankfully, it seems to be rolling out live for everyone now.
The new feature is a great one – Shared Album on Facebook.
This is a great addition for those who are attending an event with their Facebook friends, because you can just create an album, share it, and ask others to contribute by uploading their own photos. You can specify whom to give the access to (your Facebook friends) and the shared album will also be appearing on their Facebook.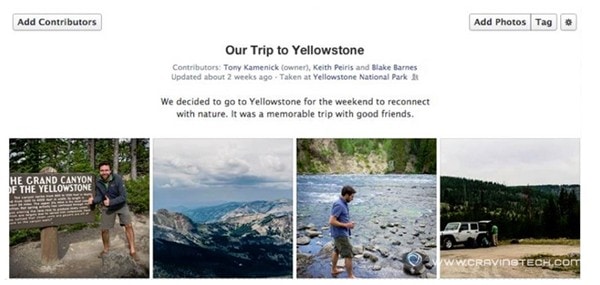 Unfortunately, it doesn't seem that you can add or have a Shared Album on a fan page, which is a pity (or am I wrong here?). It would be great if you can add an Event album and let everyone contribute by uploading their own photos of the event.
To find out more about Shared albums and how it works, you can also check out the official Facebook's shared album's FAQ.