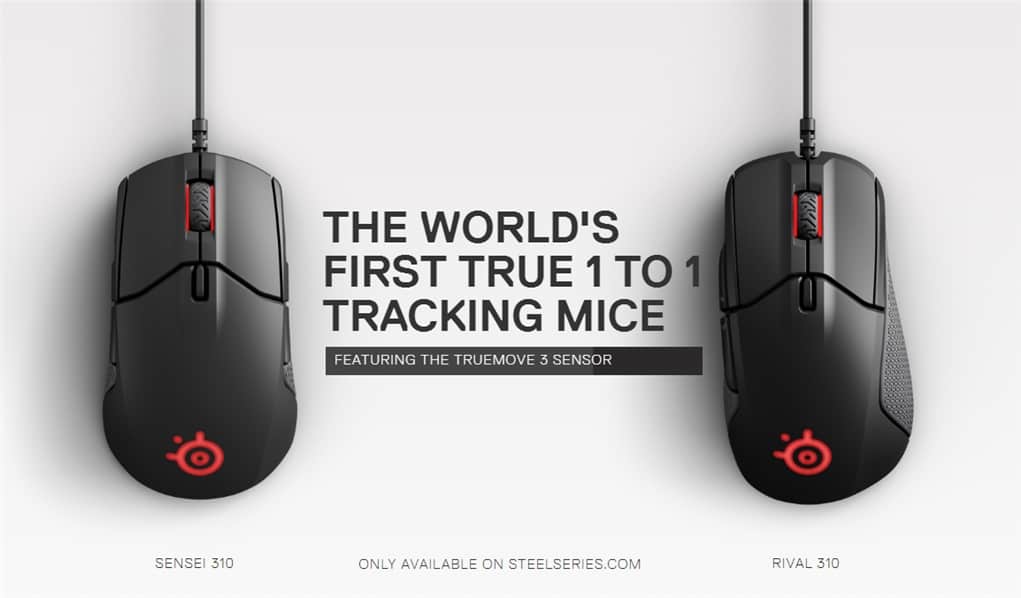 After a few teases from SteelSeries Twitter account and from online media outlets, two new gaming mice from SteelSeries were officially announced: SteelSeries Sensei 310 and Rival 310.
From the looks of it, SteelSeries throws away all the gimmicks out of these new gaming mice and we love that. What we get here, is an affordable gaming mouse that you can purchase from SteelSeries.com directly and focuses solely on the ergonomics and performance.
Both mice have the same features set such as the all new SteelSeries TrueMove3 sensor technology that promises true 1 to 1 tracking for ultra low latency and highest accuracy and an exclusive split-trigger mouse button design with the Omron mechanical switches (50-million clicks).
Both mice are even priced the same: US $69.99. So what's the difference then between the new Sensei 310 and the Rival 310?
SteelSeries Sensei 310 vs Rival 310
If you are a SteelSeries fan, you can probably guess it: it's the form factor.
For many years, we've seen a few SteelSeries Sensei gaming mice [which we've reviewed here at Craving Tech] such as the original Sensei, Sensei RAW, and the Sensei Wireless which I'm still using at work now. SteelSeries Sensei 310 definitely borrows the same ambidextrous, compact factor that we all love.
And then, there's the SteelSeries Rival family – which we've also reviewed here at Craving Tech (the original Rival and the latest Rival 700 with a unique Tactile Alerts feature not found in any other mouse).
In my experience, the Rival mouse feels taller/longer but fits like a glove (due to the contour being designed for the right hand).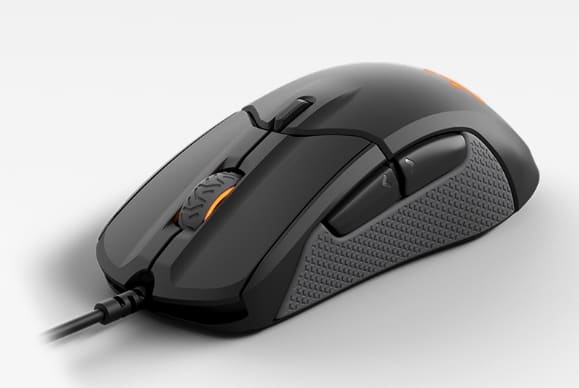 Some comparisons between the SteelSeries Sensei 310 and Rival 310 specifications:
Sensei 310 is ambidextrous; Rival 310 is for right handed gamers (more ergonomics)
Sensei 310 suits claw and finger-tip grip; Rival 310 is for palm and claw grip
Sensei 310: 60.77mm (front), 61.77mm (middle), 70.39mm (back); Rival 310: 57.16mm (front), 62.07mm (middle), 70.1mm (back)
Sensei 310 is slightly heavier (92.1g) compared to Rival 310's 88.3g
We're hoping to be able to get some review units in so we can share our experience with these SteelSeries' new gaming mice! So far, it looks like they are a winner if you are playing competitively and do not need the bells and whistles.
It has truly been a while since SteelSeries updated their gaming mice with the latest sensor. The Rival 700 sensor is great, but a bit too heavy for my taste. So, either the Sensei 310 or Rival 310 should make all SteelSeries fans happy for an upgrade.
Definitely would love to test these on Overwatch competitively and compare them to the Razer DeathAdder Elite that I'm using right now.