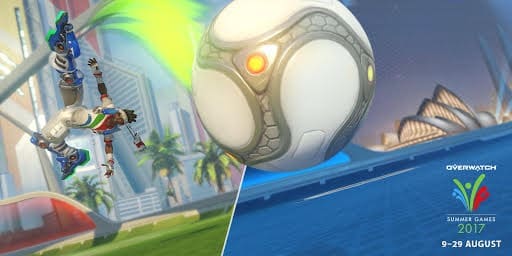 Let's get this party started! Blizzard has just announced that the Overwatch Summer Games is back. The original Overwatch Summer Games back in 2016 was the first Overwatch event last year and it received plenty of praises and had set the bar on all the future Overwatch events to this date.
Blizzard will also give what the players want: the good Lucioball mode is going to be back in the event!
However, it's not going to be just the same Lucioball like last year. Based on the players feedback, the Overwatch team has made several adjustments to the gameplay:
Lucio's abilities have been changed in the Lucioball mode:
You can no longer boop enemy players (many did this to the goalie last year and it wasn't fun)
Lucio's ultimate ability no longer pulls the ball toward you, but now increases his movement speed and reduces cooldown on his boop so you can boop more on the ball
The Summer Games 2017 will also introduce a new Sydney Stadium to play Lucioball in, plus the old Rio Stadium from the Summer Games 2016.
The most exciting change of all, is that there will be a Lucioball Competitive mode! It has a similar model that requires you to have 10 placement matches (you'll get a spray if you have completed these) and there is also a Top 500 Leaderboard (which will earn you another spray if you are in it) for the region you are playing at.
Overwatch Summer Games 2017 Skins
But what about the skins? Will there be new skins? Will the old skins from last year be made available? The answer is yes to both! You can purchase the old skins at a reduced in-game price and the new skins at the usual event purchase price:
Legendary Skins: 3,000 credits
Epic Skins: 750 credits
Rare tier: 225 credits
Common tier: 75 credits
Previous Summer Games:
Legendary Skins: 1,000 credits
Epic Skins: 250 credits
Rare tier: 75 credits
Common tier: 25 credits
Jeff from the Overwatch team also give some hints about an awesome Legendary skin for Mercy and some exciting stuffs for McCree and Widowmaker which will blow you away (whatever he means by that – perhaps a new cool Emote?).
Overwatch Summer Games 2017 will commence on the 9th of August and ends on the 29th.