WD My Passport Review – Backing up our data is important, but yet, it's the thing that we choose to ignore. An Operating System stuffs up every now and then, not to mention files and documents get corrupted when we need them the most. While the process of backing up is easy, it can be tedious and easy to forget.
My Passport drive from Western Digital (WD) is a portable drive that can store massive amount of data (photos, documents, and media files) and comes with an auto backup program to back your system up. The one I have to review here is the massive 4TB version in Yellow colour.
WD My Passport Review – Packaging
WD My Passport Review – Design & Features
For a 4TB data storage, the WD My Passport is not as bulky as I thought it'd be. Sure, it's not as slim as the WD My Passport Ultra (1TB data) that I reviewed before, but certainly not as bulky as the WD My Cloud (3TB) [NAS].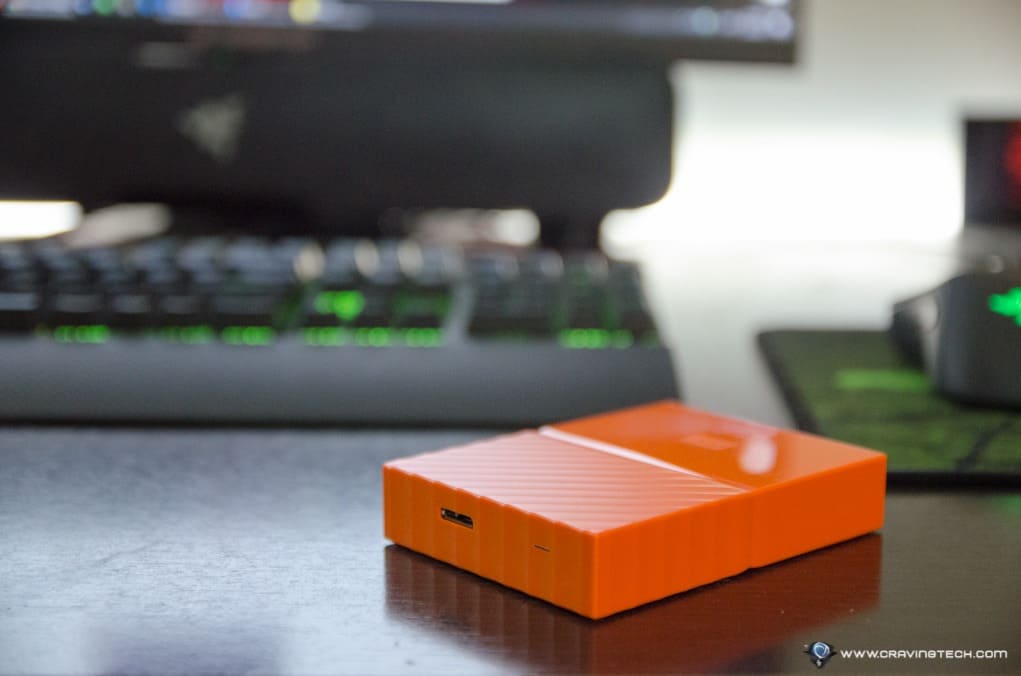 It has a bright, vivid colour because WD (partnered with fuseproject) wanted the device to have a connection with the user. With the available range of colours (Black, Blue, Red, Orange, Yellow, and White), you can definitely get the one that matches your personality and lifestyle. For working in a professional environment, say, you can pick Black for a cooler, safer option. The choice is yours.
Inside the drive, you can grab and read the manuals, along with included software to backup your system and password-protect the drive.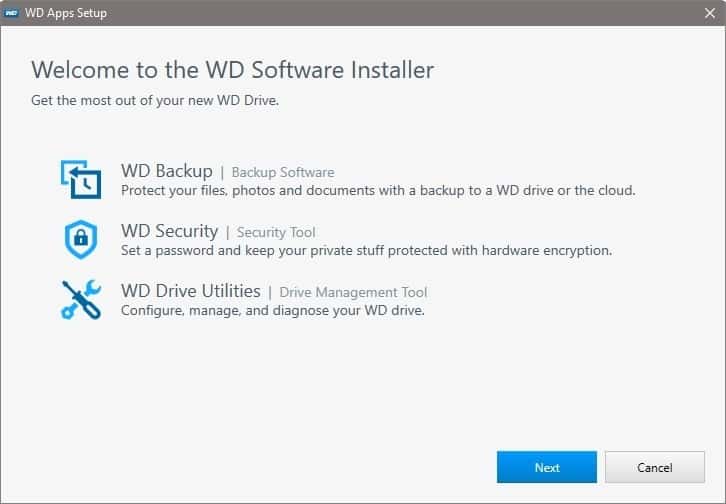 Password Protection
With a built-in 256-bit AES Hardware Encryption, you can securely protect your drive from prying eyes. If you are keeping important data or documents in the drive, you can put a password before anyone can access the files inside. There is even an option to add a message should you ever lost your device and someone else finds it.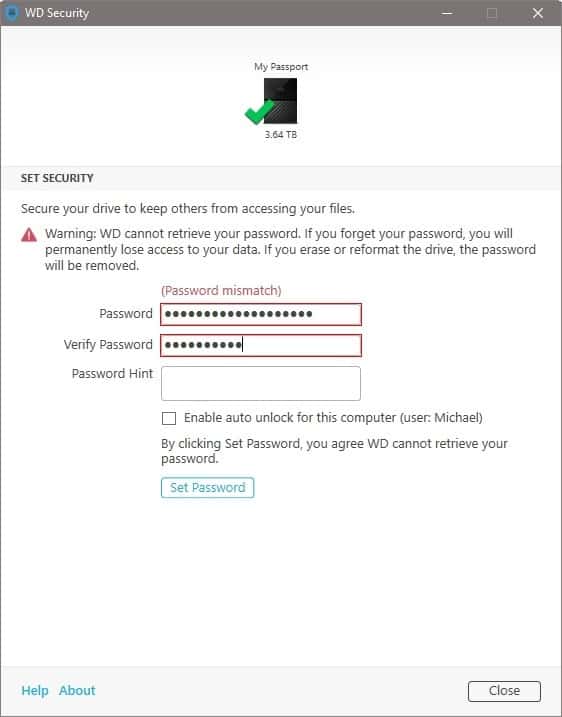 Auto Backup
The auto backup program (WD Backup) is easy to use as you can quickly select the folders and files you want it to back up. You can then schedule it to backup on certain days at certain times (such as when you are not using your computer much).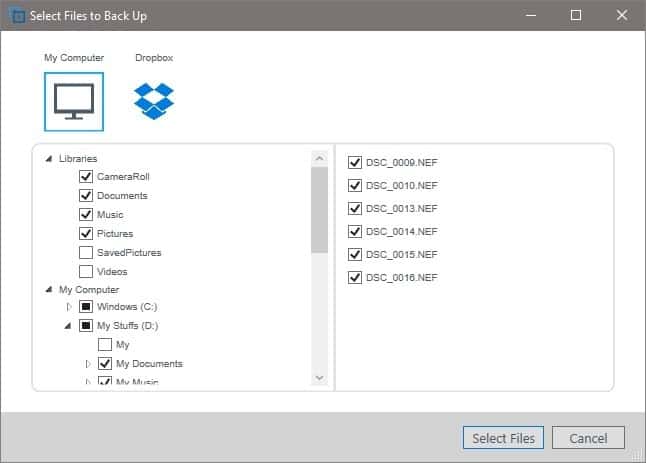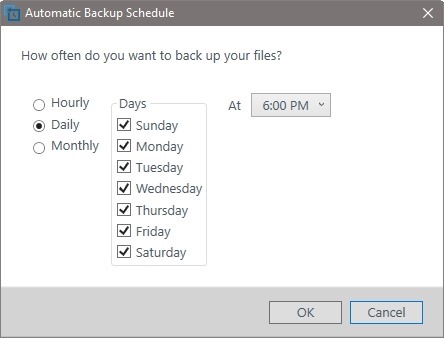 In my experience, the program did reliably and the WD Backup did not consume too many system resources (CPU and Memory) so you can keep using your computer. In a rather "extreme" test, I could actually still play Overwatch without stuttering while the drive backs my data up (I said extreme because who would want to play competitive online games when you are transferring huge files across).
Depending on how big your backup is, it may take a while for the program to scan and check (i.e "Preparing backup") before it actually starts moving files around. My backup with the WD My Passport is around 56GB containing 77,800 files and 6,741 folders. To back them all up, WD My Passport took around 1 hour and 17 minutes in total.
The backup files are stored plainly, so you can just browse the drive with a Windows Explorer to see all your files and grab the files you want. I actually like this compared to backup software that encrypts the files inside which makes it harder to restore. WD Backup also knows what's changed in your backup directories so it does not overwrite your previous backups (i.e, it does incremental backups). On my second backup process, WD Backup added around 80MB more data into the drive. It however, does not do synchronised backup as it didn't detect when I already removed some folders from my drive.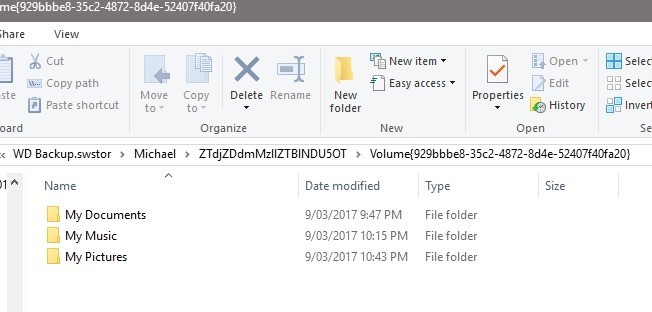 If you have a favourite backup software, however, feel free to use it.  I use SyncBackFree in the office but there are many other backup software out there as alternatives. If you don't know what to use, WD Backup is still a good program to start with. Plus, it comes already in the drive so you do not need to find and download one.
WD My Backup runs on USB 3.0 and has around 119MB/s Read Speed and 112MB/s Write Speed when I tested with CrystalDiskMark benchmarking software (similar speed to WD My Passport Ultra):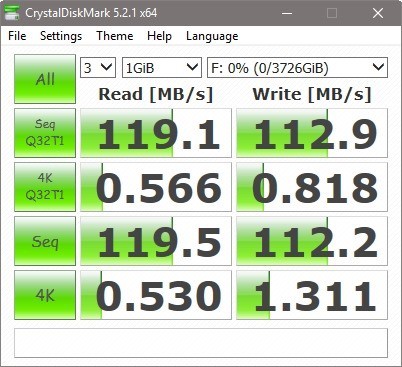 WD My Passport Review – Conclusion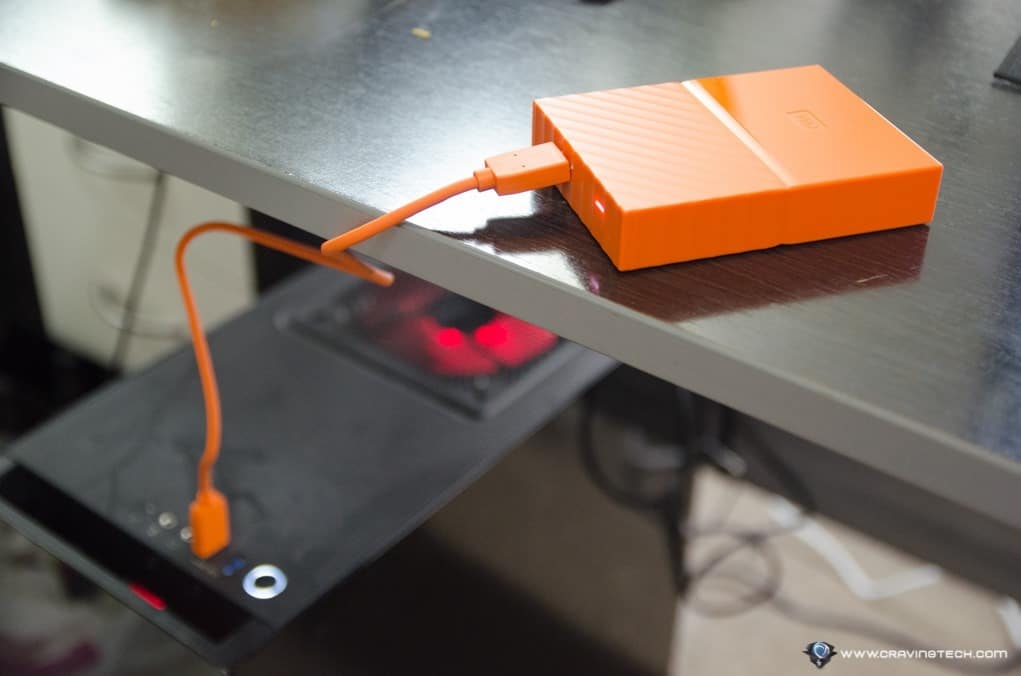 WD My Passport (also available for Mac) is a portable storage solution that comes with all the software you need, and in a stylish package. With a range of storage space and colours, there is always that perfect one you can choose from.
WD My Passport has a massive storage, up to 4TB, yet the design team still somewhat makes it portable. You can chuck it into your bag easily and carry it everywhere you go. Your data inside is well protected from prying eyes should you choose to password protect it with a built-in 256-bit AES Hardware Encryption. The drive comes with a 3-year warranty from WD.
Disclosure: Sample was supplied for reviewing but all opinions are mine and not paid