WD My Passport Ultra Metal Edition Review – It's probably hard to believe that this slim and light external hard drive from Western Digital can actually hold 1TB of data. Most external hard drives that offer such capacity are normally heavy and bulky. They also require an external power so you end up having to carry a power cable around with you at all times.
Thankfully, this WD My Passport Ultra is powered by USB alone and also supports lightning-fast USB 3.0 transfer speed, making it THE external hard drive of choice you should grab before this year ends.
The review sample I have here is the WD My Passport Ultra Metal Edition. It transforms the original My Passport Ultra external hard drive into pure beauty. With a striking metallic design, the external hard drive feels luxurious and premium in-hand. Its design is also minimalist, which I really love.
Though I have the 1TB version, you can get the smaller 500GB model or the larger one at 2TB. The packaging comes with a USB 3.0 connector.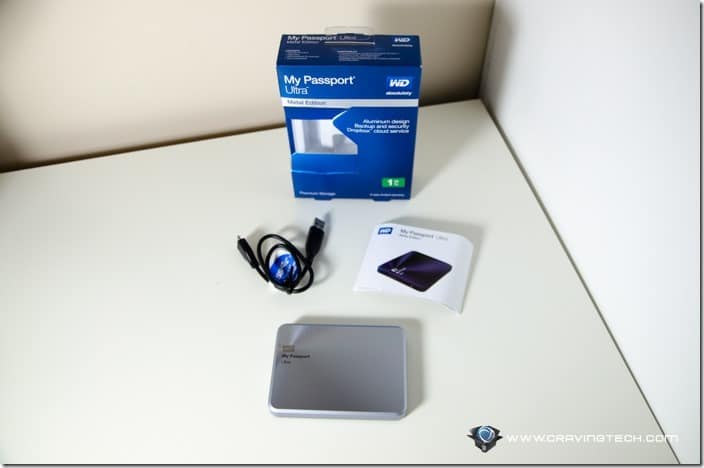 It comes pre-loaded with Western Digital software inside the drive (around 235MB in total) for both Windows and Mac such as WD SmartWare (to backup up your data), WD Security (to protect your drive from unauthorized access), and a few more others. You don't have to install these software if you don't want to and I'm pretty sure you can remove these from the drive to save even more space. There are also no set up needed (like most external hard drives), so you can just plug and start transferring files.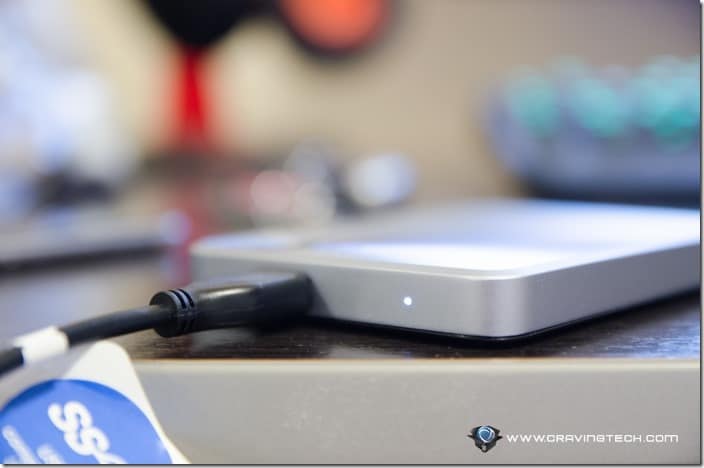 As for the transfer speed, the WD My Passport Ultra is not disappointing. In fact, it's one of the fastest external hard drives out there. When hooked into my PC's USB 3.0 slot, it could reach a read speed of 114MB/s and write speed of 113MB/s. This thing is fast!
You can also hook the drive into a USB 2.0 slot if your computer doesn't have a USB 3.0 support. CrystalDiskMark reports a 31MB/s read speed and 30 MB/s write speed.
With these amazing speeds, transferring large files can be done within minutes. The speed also makes this a backup hard drive of choice. Backup process can slow your machine down at unexpected times, so you really want the process to be as fast as possible. The My Passport Ultra does just that.
WD My Passport Ultra Review Conclusion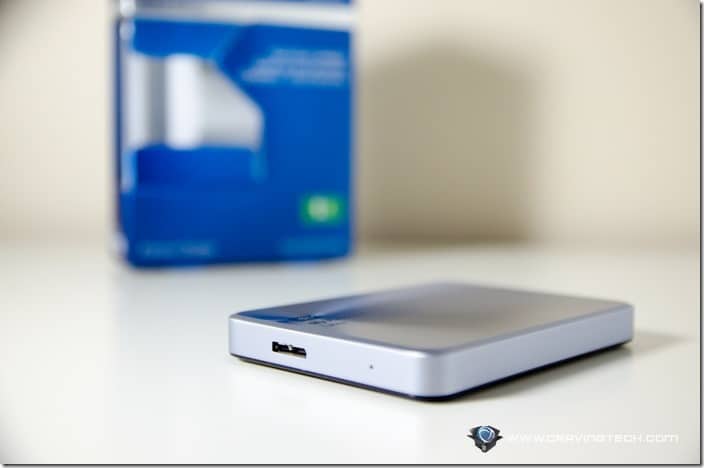 WD My Passport Ultra offers fast transfer speed (USB 3.0) and huge capacity in such a slim and sleek device (especially the Metal Edition). It doesn't require an external power like most external hard drives with 1TB capacity and above. Western Digital also offers a 3-year limited warranty on My Passport Ultra, so you are in perfectly good hands.
Disclosure: Review sample was sponsored for the review but all opinions are 100% mine
[AMAZONPRODUCTS asin="B00M1VIC7O"]