How to choose the right smartphone – Is it time for an upgrade to your old mobile phone with Christmas just around the corner? Or perhaps you just fancy a new phone but aren't sure what to get? The market has pretty much been so saturated these days with phones ranging from different brands, different mobile platform/OS, different size, and different technologies. One can get confused and it's totally understandable.
Techies and geeks know these phones inside out but if you don't, how should you pick the right smartphone? Here are some guides that may be useful to you to make the decision.
Mobile Platform/OS
I've always recommended phones based on the platform because apps are everything ehse days. What platform do you like? iOS (iPhones)? Android? Windows Phone? BlackBerry OS? They feel different and the apps quantity and quality are certainly different.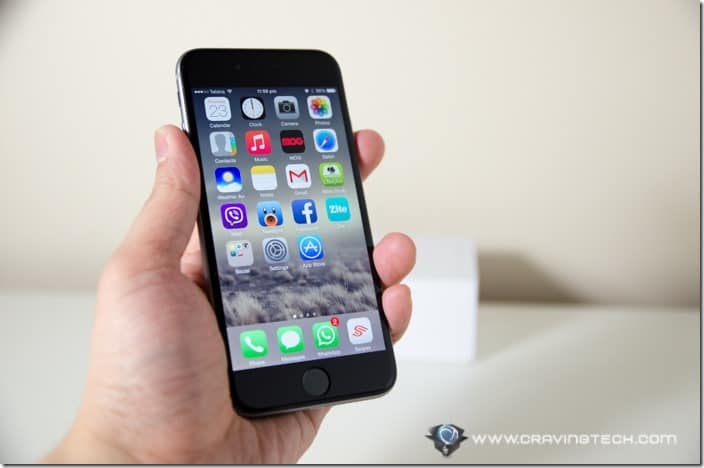 iOS (iPhone's OS) is the simplest and I'd recommend to grab an iPhone if it's your first smartphone. If you like tinkering with your phone and want more freedom, Android is great as well – though I find that it can never be as smooth as an iOS. I also like Windows Mobile look-and-feel plus the integration, but apps don't get updated very often and not as polished as iOS or Android. iPhone 6 is my preferred choice for having the smoothest and stable OS.
Screen Size
Think about what you think you are going to use the phone mostly for. If watching videos and reading news are going to be your main activities, then grabbing a bigger screen size phone will be a better choice. However, this is at the expense of comfort for using your phone with just one hand. Most smartphones with large screen are amazing to look at, but often require both hands to type and interact comfortably.
Camera
Will you be taking lots of photos and videos? Or just casually? It's important to get a smartphone with good quality lens (not the one with the largest Megapixels) if you think you are going to take hundreds of photos. Some recent smartphones can take great quality photos and videos under low light situations.
You may want to research and compare some photos taken from different smartphones if this is the main reason you want to get a new phone. Lumia phones take the best photos so far, such as the Lumia 1020 or iPhone 6 Plus.
Physical Keyboards
If you are not used to typing on a touch screen, you may get frustrated quickly. It takes some time to get used to and if you think you really do not have the time for this, a smartphone with a physical keyboard is a must. Sure, it makes the phone bulkier and less elegant compared to the other smartphones, but you want a phone that works, not frustrates you. For this, start looking at BlackBerry phones such as the Q10 (the Z10 is sleek and modern, but it has no physical keyboard).
Expandability
If you like to store lots of movies or music into your phone, you want to look for a smartphone with expandability option for storage and battery. This includes being able to insert and swap a storage card (like a microSD) so you can expand the internal storage of a phone as you see fit.
Some smartphones allow you to take the battery out and swap it with a new one. If you are always on the go and don't have the time to recharge (even with a portable battery charger), take a smartphone that allows you to swap the battery out quickly. You definitely want to stay away from iPhones for this reason as it has no such capability.
Design
Of course, last but not least, pick a phone that you like. Back in the old days (the 90s), this was the only comparison you'd probably make. Loving what you have and use can make a huge difference. It also means you will less likely be upgrading anytime soon.
—
In the end, it's your choice. There are definitely other factors to be considered about, but these are the main ones you should at least consider before taking your wallet out from the pants.
MKBHD has compiled his best smartphones in 2014 opinions in this video: