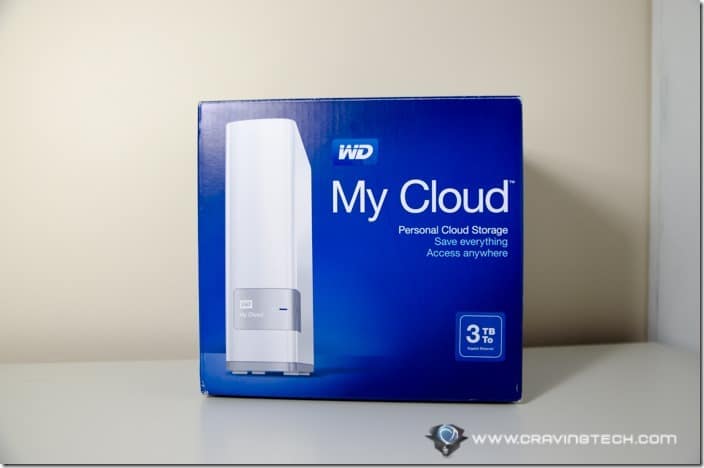 WD My Cloud Review – Dropbox, OneDrive, Google Drive, Tresorit, Box, you name it. There are just tons of personal cloud storage out there and it can be daunting to pick on the right one. Even if you have picked one (or maybe two, or three), there will come a time when storage space runs thin. Referring friends or having to do certain things to earn more storage space is not an enjoyable task. Some also choose to pay monthly to have more storage space for their needs.
If you have a WD (Western Digital) My Cloud drive, however, you can have your own cloud storage space at your fingertips.
The promise is simple: having your own storage space at home without paying monthly fees and accessible where ever you are. By having a WD My Cloud drive hooked up to your router at home, you can choose to share what you store to the outside world (for your own secure access, or for a collaboration). With 3TB of hard drive space, I'm sure it will take months to fill up that whole space.
And if that is not good enough, you can always get the 4TB drive version and/or plug an extra external hard drive to its USB 3.0 expansion port in for an "unlimited" extra storage.
The My Cloud drive has a clean look and feel with literally zero buttons to press, increasing the aesthetic value of your living room.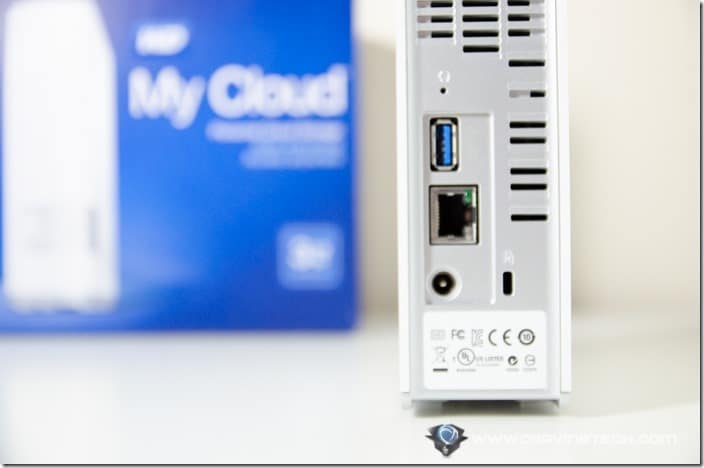 Normally, setting up a NAS (Network Attached Storage) drive requires plenty of manual processes and networking jargons that you are not familiar of. Perhaps even the word "NAS" sounds alien to you. What I meant was simply hooking up a USB drive into your router so all your devices and/or computers in the same network can access the files inside it.
Having your own WD My Cloud drive has many benefits:
Store documents and files where they can be shared among your family members at home.
Give access to certain files and folders so you can update them while you are on the go. For example, my sister and I have this Excel spreadsheet that records our shared home expenses. Normally, she would need to wait until I turn my computer on to have access to this file. I can now simply place the file inside the WD My Cloud drive.
As a backup drive. Regularly set up a daily transfer or sync your important files into the drive. Apple Time Machine is also supported.
Store your media files such as movies so any device in your home can access and stream them anytime.
Peace of mind. What if Dropbox goes down? What if they are hacked? Chance is that hackers target these cloud services all the time, but not your personal cloud storage. If you are totally paranoid, just disable access to the outside world and use the drive as a pure home network storage.
And what good is a personal cloud storage if it comes with lots of frustrations to set it all up? Thankfully, it's not the case here. Setting the whole thing up is rather simple: hook the drive into your router with the included Ethernet cable and plug it to power. Then, just download + install the software which will set everything up for you. You can, at the end, use My Cloud application to manage your storage, or choose to use the good old Windows Explorer (by typing the drive's assigned I.P address).
You can drag and drop files and folders using the WD My Cloud software to transfer files to the drive (and vice versa). If you drag a folder from the drive to your local computer, the software will automatically zip them all up (not sure why I can't just get a whole folder with files but it's quite nifty). For files, they will be copied locally as they are, individually.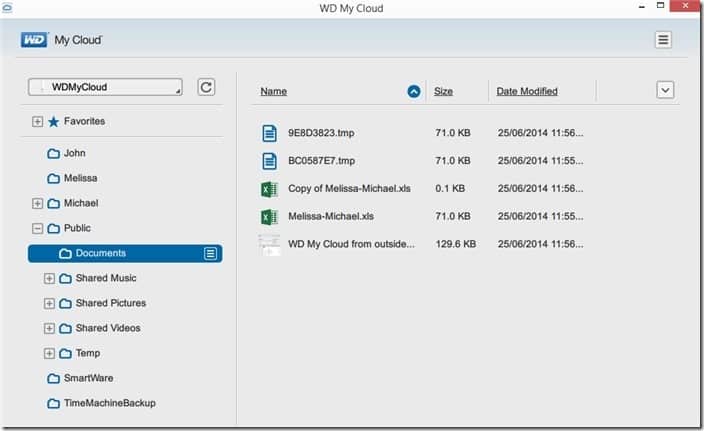 To enable your WD My Cloud drive to be accessible online (i.e make it as a real cloud storage), you do have to make a free account at WDMyCloud.com (i.e wd2go.com). Thanks to this, you don't need to tweak your router or be bombarded with networking settings that make you beg for mercy. Once you login (say from a computer anywhere else), you can immediately see your drive at home through the web browser.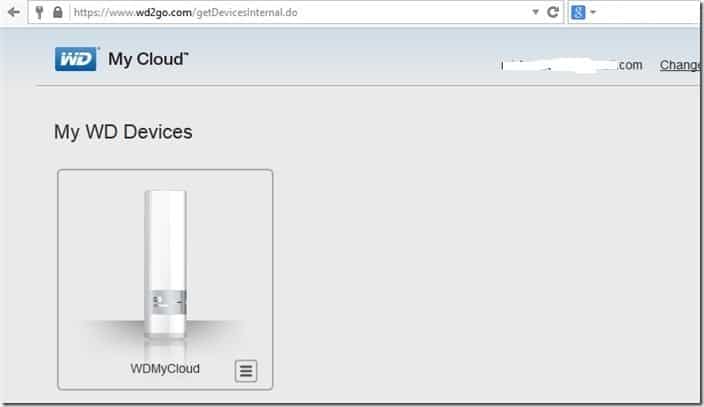 More users can be added through an easy-to-use interface but requires each of them to have their own WDMyCloud.com login. Files can also be accessed from an iPhone or Android phone (using the My Cloud app) through a 3G or 4G data connection.
In my experience, WD My Cloud works really well. I can access files directly in my cloud drive and make changes there, or choose to download them. There are no setups to have a sync functionality like Dropbox, so you do need to either change the file there manually or make a copy into your local drive + upload later.
Uploading files to the drive from the outside world: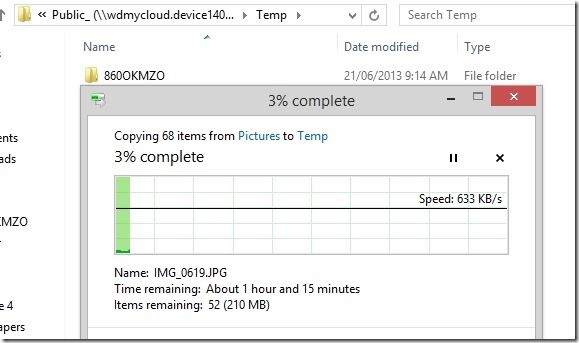 Transferring files to the drive from the same local network (over wireless):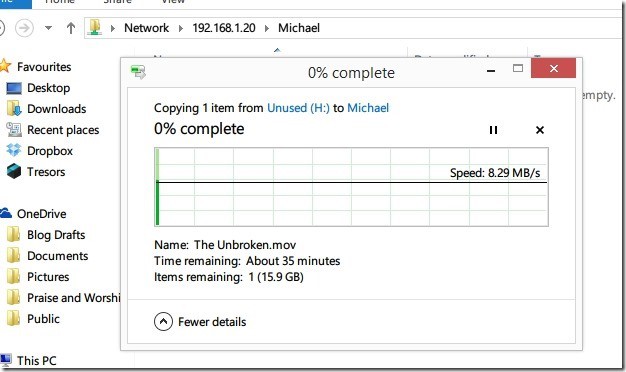 Getting your files out of the WD My Cloud drive can be challenging, however, because it relies on your internet connection's upload speed. Thanks to my 0.8Mbps upload speed at home (ADSL2+), I can say goodbye to my dream of opening my own cloud storage service at home. Thanks, Australia.
You may encounter freezes or slow transfer issues with the drive, however. Depending on your router settings and environment, you may need to tweak a few settings on your router or the drive itself. For example, I found that my transfer got stuck in limbo for more than 12 hours on handling a .MOV file: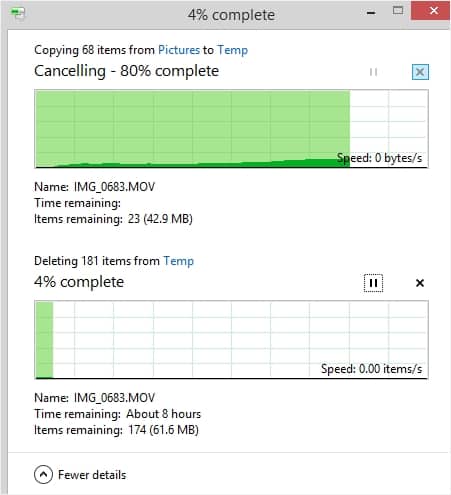 A solution for this is to turn a setting off on the cloud drive as described in the FAQ. Some people also seem to experience slow transfer speed as well but WD gives a good support (from what I notice in its support forum), so you can head off there or contact them directly if it clashes with your PC/Mac/Router.
WD My Cloud Review – Conclusion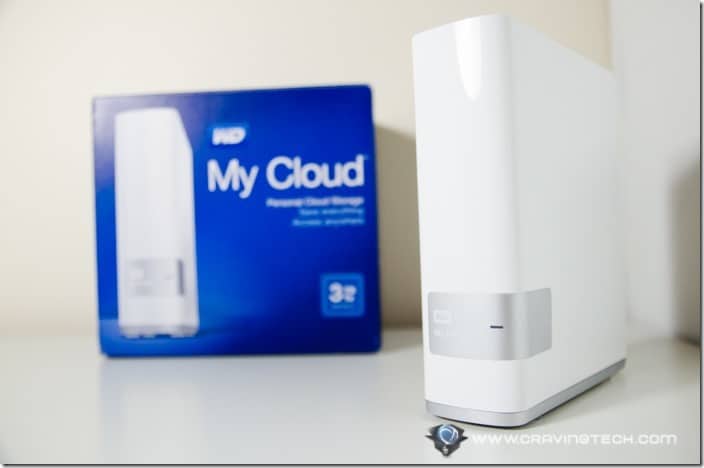 With plenty of storage space (and expandable through the USB 3.0 port) and a no-brainer installation, WD My Cloud brings simplicity and versatility to managing your own personal cloud storage space. Files and folders can easily be transferred in and out of the drive, and you can easily manage accesses through its simplified User Interface.
Whether you are a tech-savvy person or not, you can have your own personal cloud storage space running in minutes and without a fuss.
Disclosure: Review sample was sponsored for the review. All opinions are of my own and not paid.
[AMAZONPRODUCTS asin="B00EVVGAC6″]