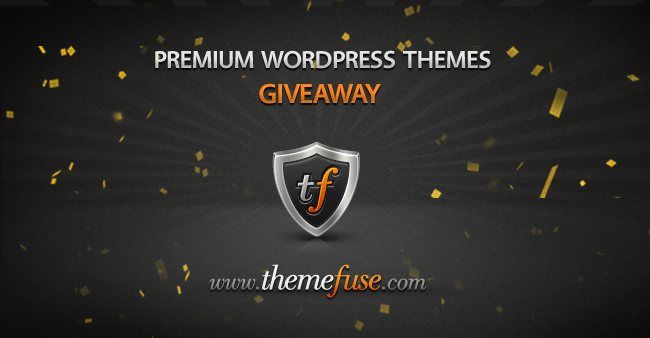 You probably already know that ThemeFuse has some of the best WordPress themes out there. Now, you can enjoy those designs because they are sharing three WordPress themes available to our readers. Anyone who already uses WordPress blogs and websites will love the designs available from ThemFuse.
Anyone who is a lucky winner will be able to download a completely free theme of their choice. Keep up with our blog. We will be announcing the winners in a week.
Why is it such a great prize to win?
ThemeFuse is the quality company offering the best WordPress themes available. No matter what type of website or blog you are building, you will find something in the ThemeFuse library that will be perfect for you.
The ThemeFuse designs are certainly beautiful, but that's not all. These themes are designed to be perfect, including well-written source code and even interfaces that are simple and easy to use. You will be able to get your site up and running in just minutes.
ThemeFuse is offering something new and exciting too. Now, thanks to a partnership with a trusted hosting company, you can even get a free domain, web hosting, and help with setting up installs. Check out this new hosting service from ThemeFuse.
Take a look at some of the options for WordPress templates at ThemeFuse:
Metro Vibes WordPress Theme
Modern, responsive, and dynamic, this theme is ideal for a showcase website.
Just Married WordPress Theme
Perfect for anyone getting married, this theme is beautiful and simple to use as well.
Lifestyle WordPress Theme
If you are building a fashion, celebrity, or news blog, you can use this straightforward and modern theme.
PhotoArtist WordPress Theme
Showcase your photography the way it deserves in this stunning and attractive WordPress theme.
NewsSetter WordPress Theme
This news WordPress theme is gorgeous, modern, and crisp, which will work perfectly for news based sites and themes.
Conexus WordPress Theme
A multi-purpose WordPress theme that can fit perfectly for various business industries or more laid back creative shops.
How to participate and win a ThemeFuse premium WordPress theme
We will be giving away three vouchers where you can pick a theme of your choice if you win. Three random winners will be picked in a week's time. You can participate by using this widget below. The more active you are (in tweeting about the competition), the higher the chance for you to win it.
Widget:
ThemeFuse Giveaway June 2014

Terms and Conditions
Eligibility: Worldwide, except for the state of NSW in Australia or if your country is not allowing this kind of promotion.
Giveaway period starts on 26/06/2014 6 PM and ends on 3/07/2014 5:59 PM.
Prizes cannot be exchanged for cash
You can enter right now! Just follow a few steps and you can be on the road to winning beautiful themes for your website.