Waterpik Ultra 100 Water Flosser Review – I was never a fan of flossing my teeth. I thought that it was an overkill to brushing and just didn't see enough reasons why I should go for that squeaky clean feel.
Things have changed after my dentist told me that I had a severe gum disease which took me by surprise (because it could lead to losing some of my teeth as the accumulated bacteria started to eat my gums away). I have to admit that I only went to the dentist like once a year or once every 2-3 years. I regularly brushed my teeth with good electric toothbrushes (Oral-B Genius 9000 and Philips Sonicare DiamondClean) so I thought I didn't feel the need to get my teeth flossed and "re-cleaned" by a dentist. Man, I was wrong.
No matter how good you are at brushing your teeth, there are always places you cannot reach (such as the gap between your teeth). Only by flossing (or taking the trip to the dentist) that you can clean these impossible-to-reach areas. I'm not going to explain in detail but feel free to do a research on your own about why you need to floss, or you can watch a short video from Waterpik below.
After my shocking discovery, I tried flossing with a regular flosser a.k.a dental floss (you know, that weird piece of string you place inside your mouth). I honestly hated it and couldn't really get a hold of using it properly. That's when I stumbled upon water flossers (also know as a dental water jet or oral irrigator). In a nutshell, the machine sprays high-pressure water that will scrap the food particles away.
The Waterpik brand is a very popular brand among water flossers fans and I can understand why. After using it for almost 3 weeks, I now floss regularly and find the process quick and somewhat fun. The machine that I have here is the Waterpik Ultra 100 Water Flosser machine.
Waterpik Ultra 100 Water Flosser Review – Packaging
Waterpik Ultra 100 Water Flosser – Design & Features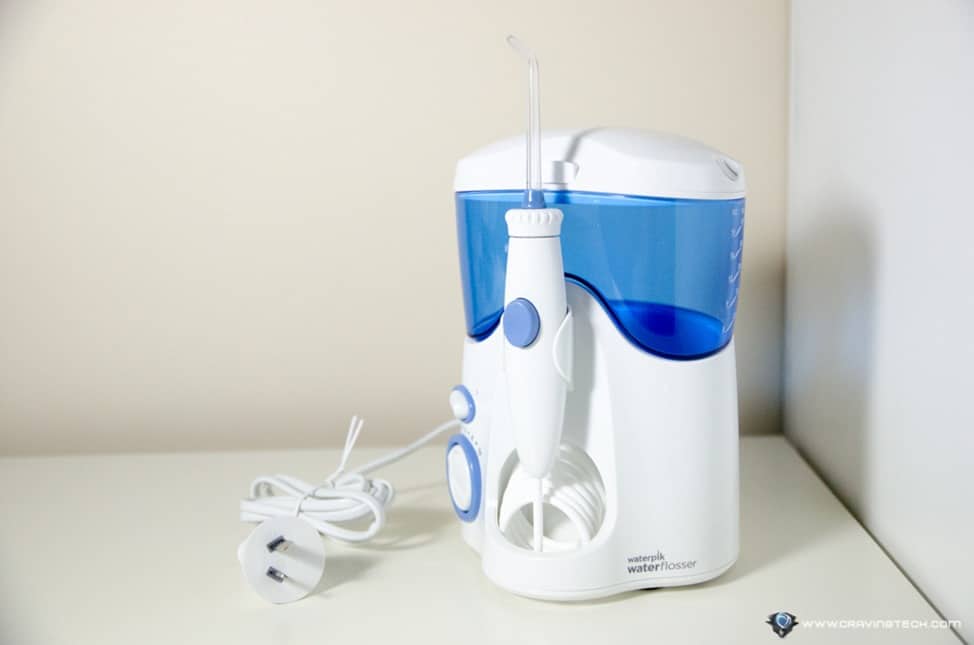 The machine does take some space on the bathroom bench, but you get a large reservoir of water (650 ml) in return. I've never run out of water whenever I floss with it but even if you do, it's quick and easy to do a refill.
The machine has 10 different pressure settings (10 To 100 PSI). Obviously, the stronger the pressure is, the better it cleans, but it can feel a bit painful if you or your gum are not used to the pressure. The manual does recommend you to start low and increase it later on. I started at setting 6 and am now flossing at 8.
The handle has a pause button (press it to pause the water from spraying through) and a rotating tip to switch flossing between the top and bottom quadrant of your mouth easily.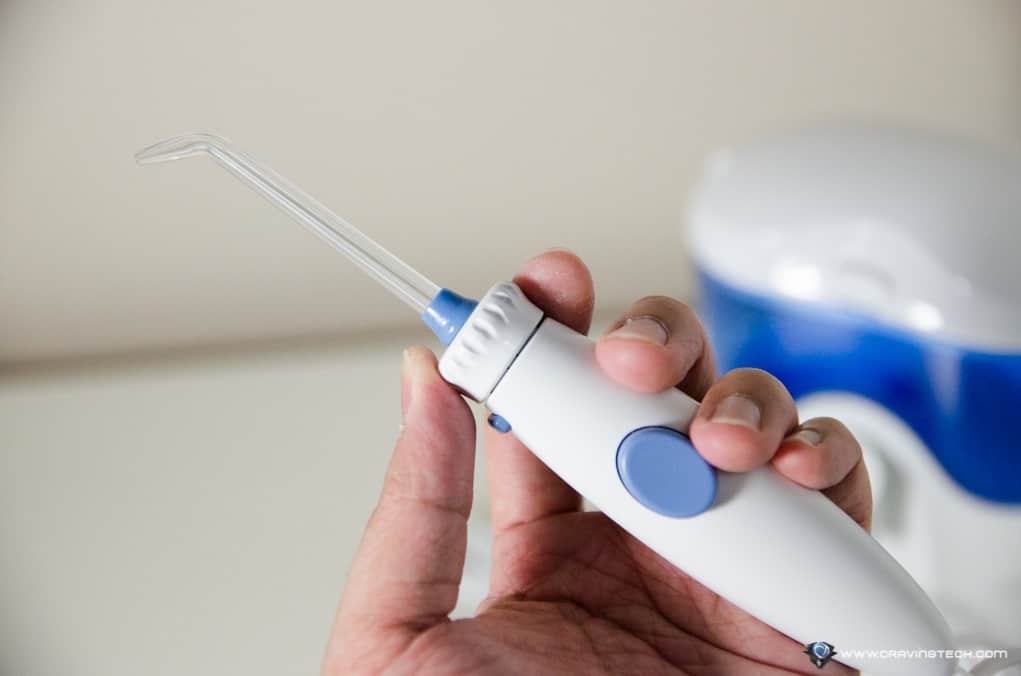 The machine is quite noisy, however, so you may not want to floss near a sleeping partner if you have an en suite.
Waterpik Ultra 100 Water Flosser Review – Experience
All sounds good and dandy, but do water flossers really work? After all, there is no point if it doesn't make a difference. Thankfully, the evidence can clearly be seen as soon as you try water flossing with the Waterpik Ultra 100.
I tested it after I brushed my teeth thoroughly with my Oral-B Genius 9000 and surprised to still see the tiny, left-over food pieces coming out of my mouth while I was water flossing. It's clear that they were stuck before and the Ultra 100 managed to flush them out.
Again, you can get even better results if you choose a higher water pressure. The pressure is strong that I sometimes use my water flosser to clean and chip the yellow stains on my sink away. It's yet another prove that water flosser does work wonders!
Waterpik Ultra 100 Water Flosser Review Conclusion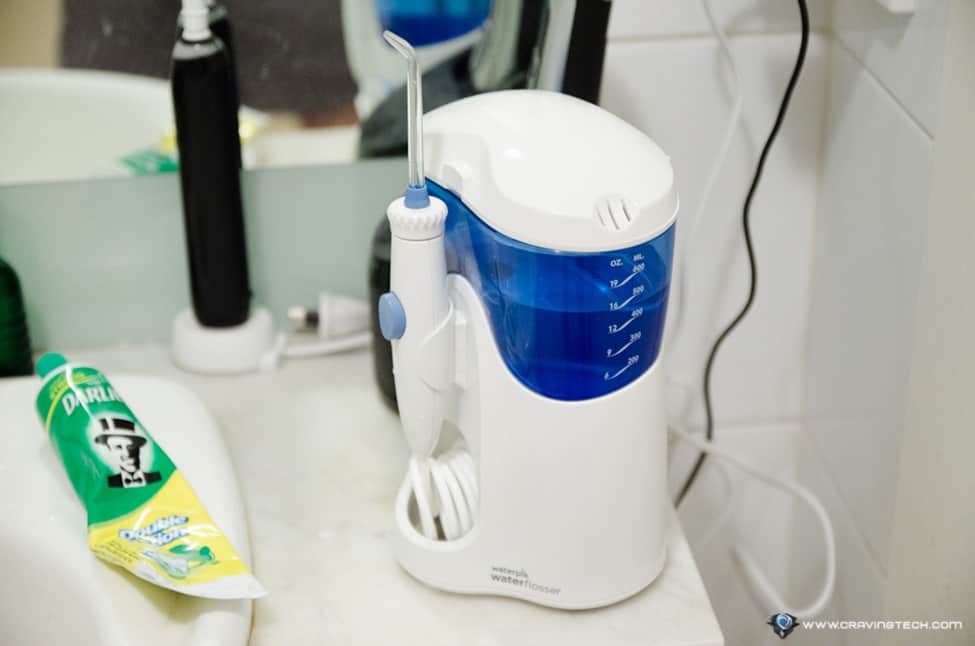 I hate flossing (and you may hate it too). Waterpik Ultra 100 Water Flosser, thankfully, changed my mind by offering a more fun, quicker yet effective way to flossing with a dental floss. And most importantly, it encourages flosser-haters to actually care and start flossing their teeth more often.
I now almost always use my Waterpik Ultra 100 straight after dinner to just get that food scraps out of my mouth. The process is fast (a minute or less – depends on how thorough you want it to be) and does not feel tedious at all.
Ever since I try water flossing with the Ultra 100, I've been recommending both flossing and water flossers to friends, especially those who've started to have gum and teeth problems. But you shouldn't wait until you develop a gum disease, you can start now and I'm confident you'll not regret getting a water flosser machine (it's not pricey either).
Waterpik Water Flosser machines (including the Waterpik Ultra) have also won an ADA (American Dental Association) Seal of Acceptance. You can get the Waterpik Ultra 100 for around AU $149.99 at Australian retail shops such as Chemist Warehouse and Shaver Shop. You can also purchase it at Amazon if you are not in Australia.
UPDATE 16/07/2019: So yes, I'm still using this Waterpik regularly but just found a very informational video about how to use it properly, and WHY you should use it:
Disclosure: Sample was supplied for reviewing but all opinions are mine