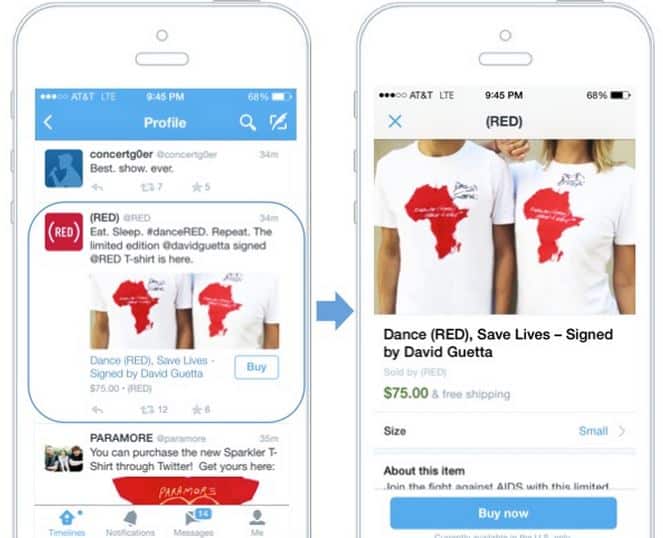 When Facebook announced a new additional feature, "mentions", like Twitter (with the symbol "@") back in 2009, we all know how this was going to turn out. They will definitely keep on "borrowing" one idea after another to be in the game. We don't mind, obviously, as it's good for us.
The latest feature by Twitter allows you to quickly discover and buy something directly from a tweet with a "Buy" button (which is currently being tested by Facebook as well).
With a simple few taps, you can purchase a product being promoted in a tweet. It opens up possibilities of advertising from vendors (hopefully not much of a spam) and at the same, introduces you to new products that you may want to get for yourself.
Though I hate advertising in a sense, I have to admit that I've bought a few shoes from new online stores that I've never heard of before through a Facebook ad.
Twitter is currently testing this new feature with a few selected brands, artists, and non profit organisations and will appear on a few selected Twitter users in the U.S. It can be some time before Australians can see these new buttons on our Twitter feeds.