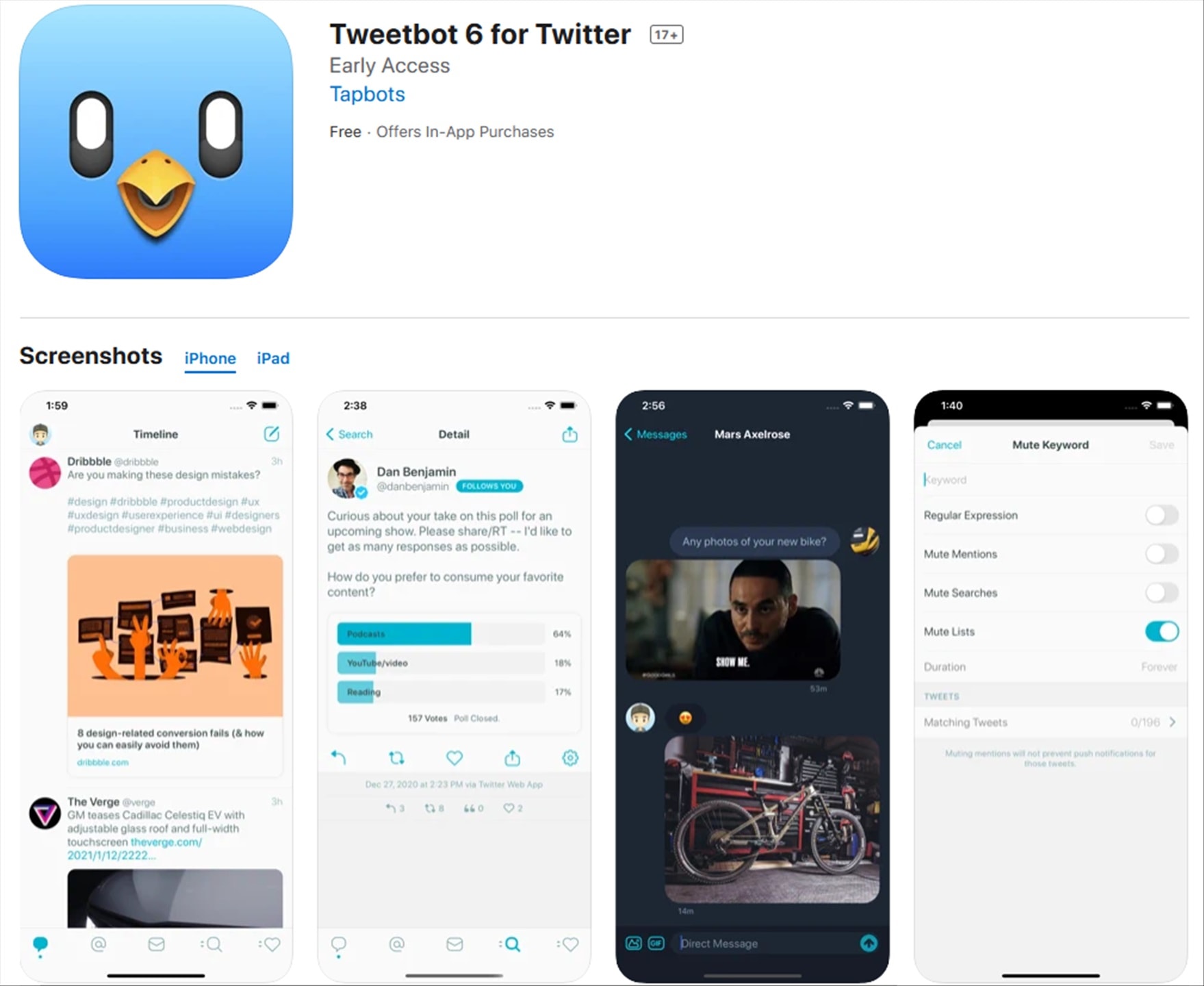 Tweetbot is one of the best (if not the best) Twitter apps on iOS (my other favourite was Twitterrific). Tweetbot 5 was a single app purchase on the Apple Store but that has changed.
The latest Tweetbot 6 is now a "Free" version which only allows you to read tweets. But if you want to tweet or enable other functions like push notifications, you'll have to opt for the monthly subscription. Practically, there's no point installing Tweetbot 6 if you just want to read tweets.
The new version will support Twitter's new API v2 though, which means you can create polls (among other improvements and updates) straight from your Tweetbot app.
Existing Tweetbot users will have to decide whether they should just stick to the version they have now, or migrate to the subscription-based, new version. Tweetbot 5 will soon be removed from the App Store though, which means Tweetbot 5 users won't be getting anymore updates on the existing version for sure.
While it'd only cost you US$0.99 per month to help the developers out, this will add to your pool of existing subscription services like Dropbox, Netflix, Password Managers, iCloud, etc. They are little things that will add up costing you a good $30-50 a month.
However, this also means you'll be helping the company out to survive and produce more updates. It's a great way to support the maker of the app you love and use every day.
There is a one week free trial for you to try out Tweetbot 6 if you like – which is still on its "Early Access". The other options are to stay on Tweetbot 5 or use the official Twitter app client.