Viomi V3 Review – I'm still in love with the Viomi Smart 11 vacuum bot (check my review out) but it is obvious that the new Viomi V3 (V-RVCLM26B) is much smarter and better in many ways.
For example, the V3 is equipped with LDS laser navigation (LIDAR) and SLAM (Simultaneous Localisation And Mapping) algorithm which means the unit can map out the interior of your house (rooms and walls) with ease and calculates the most efficient way to clean.
Viomi V3 can also vacuum and mop at the same time, where some vacuum cleaner bots only give you the option to either operation at a time. This saves a lot of time and with proper scheduling, you can pretty much set it and forget it.
The packaging includes different tanks for different operations: vacuuming, mopping, and vacuuming+mopping at the same time. When you insert a tank, the bot knows what it is and you can hear it from the audible cue. This way, you can just press the Start button on the unit and it'll know what to do based on the inserted tank.
Or, you can pick an operation from the Mi Home app after you pair the unit via Bluetooth. Plus, there are tons of settings you can set and change within the app – including as simple as changing the bot's volume (yes, thank you, Viomi).
You can view the map layout of your house once you let Viomi V3 finish its first run – which is really cool to see and quite impressive how accurate it is. As Viomi V3 does its thing, you can see where it's at on the app (so you'll never have to find where it is if it gets stuck), its travel path, and can also be controlled directly from the app.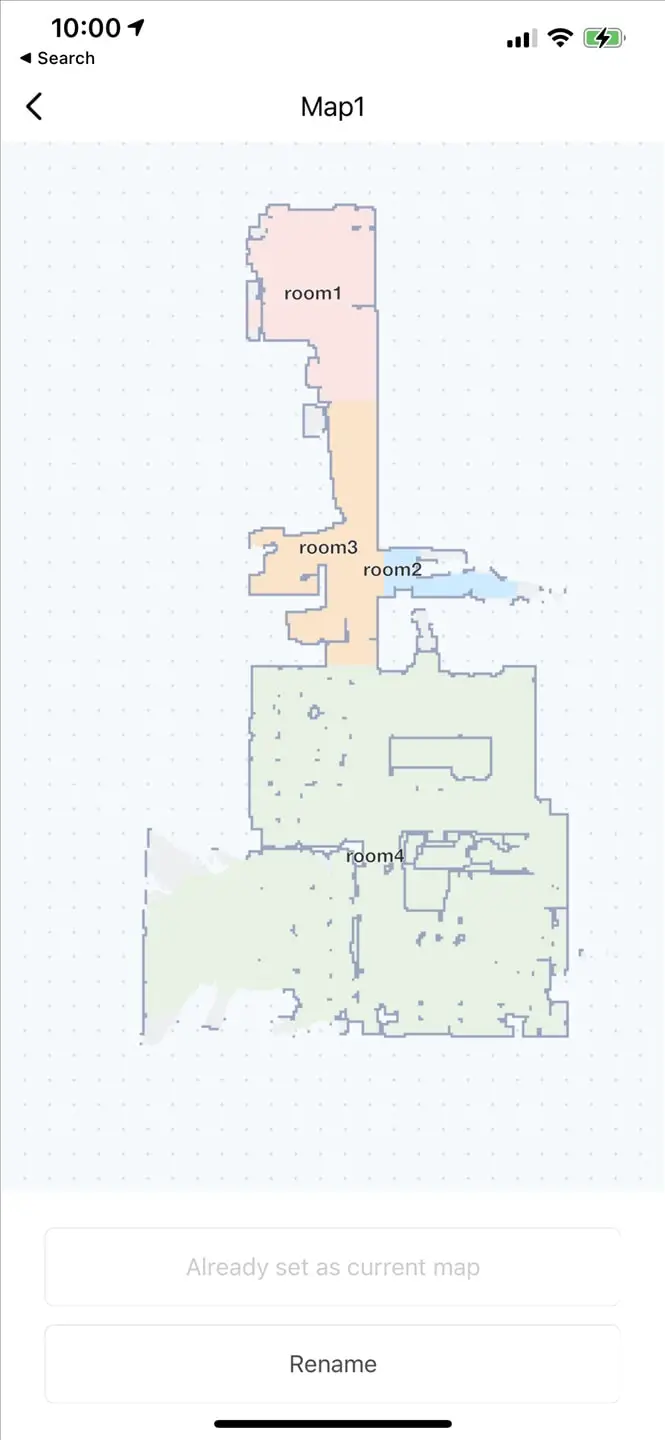 It can store multiple maps, recognise rooms, and you can even ask the robot to vacuum/mop a specific room only. I can also draw a virtual wall easily to prevent Viomi V3 going to the carpeted area in our living room (as it might get messy with the mopping attachment).
There is a scheduling function so we've set it to vacuum & mop our floors daily at 10a.m. You can set the noise level (which I assume will affect the suction performance) and the amount of water used. You unfortunately aren't supposed to put cleaning solution in the water tanks to avoid clogging but I'm okay with doing my manual, proper steam mop on the weekend and let Viomi V3 maintain the floor daily. I guess you can also spray some cleaning solution here and there on the floor and let Viomi V3 mop away.
The water can go pretty quickly (depending on how big your house is) so you do need to top it up frequently. I just wish the app can also send a push notification when the water tank is getting low.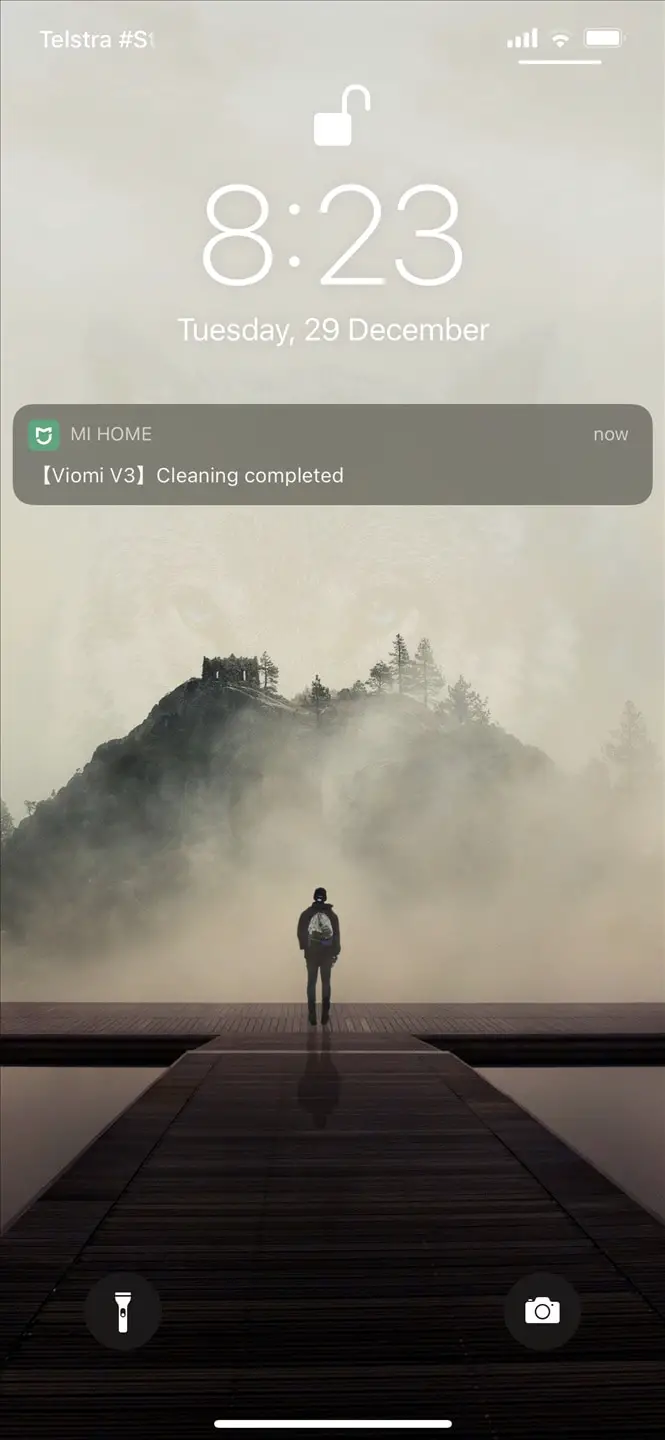 As far as cleaning goes, Viomi V3 performs remarkably well. The amount of dust, dirt, and pet hair it collects are nothing sort of amazing.
It knows how to cover every nook and cranny, and even maneuver its way around chair & table legs. Like any other cleaning bots, Viomi V3 will find its way home to the charger and charge itself automatically. And also like any other cleaning bots, occasionally it will get stuck onto something – especially if you have things on the floor.
Viomi V3 Review Conclusion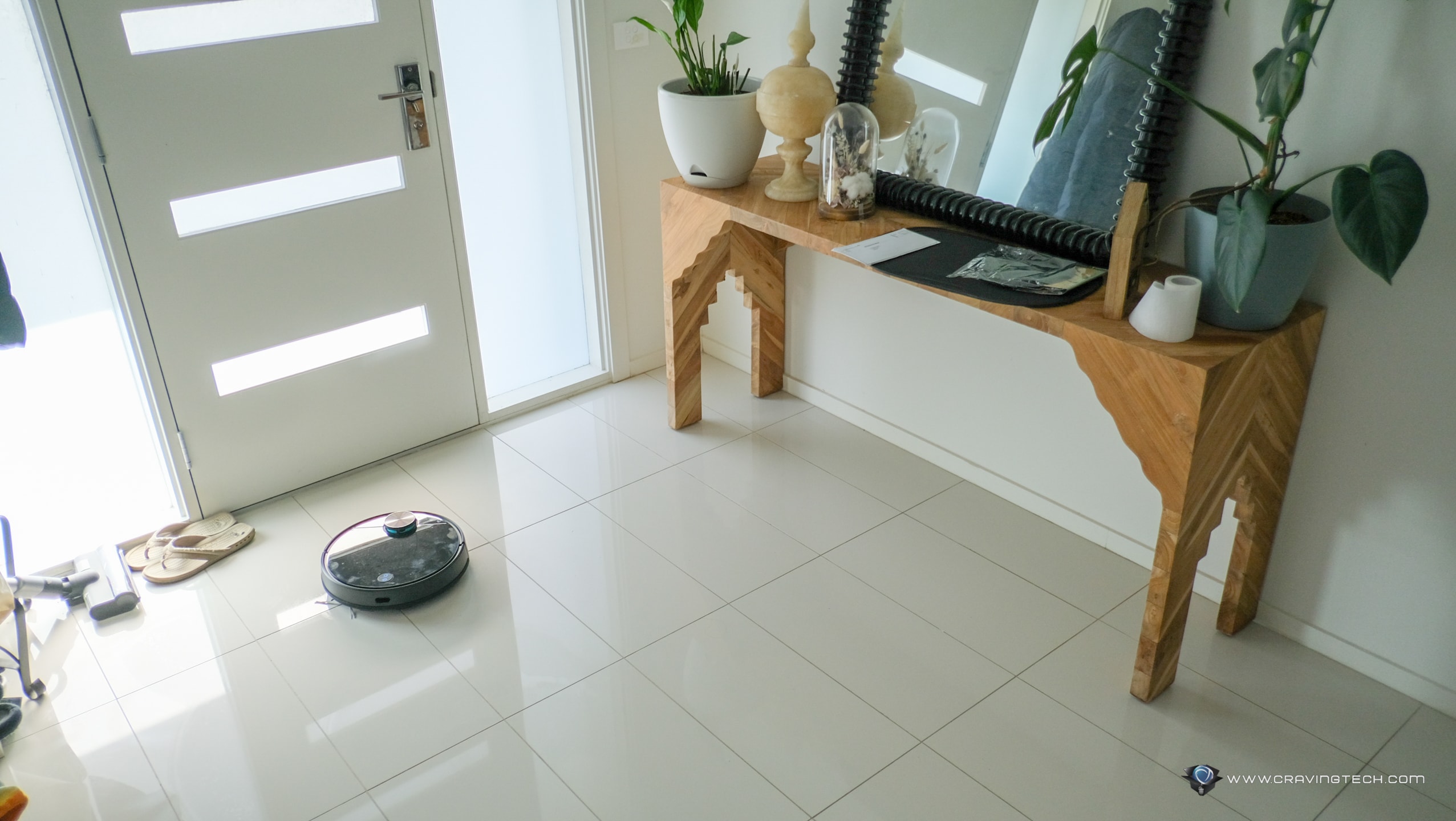 Viomi V3 is an outstanding robot vacuum cleaner & mop. It's equipped with an advanced LDS laser navigation and SLAM technology, intuitive app that offers advanced features like creating virtual walls (without the need of a physical add-on unit) and scheduling, plus I'm also very impressed with how good the performance is.
It really cleans well (both in the vacuuming and mopping department) and manages to cover the entire area of our first floor. We have a dog that shreds quite a lot so I love the fact that we can just schedule Viomi V3 to vacuum and mop every day without fail.
Viomi V3 retails for A$899 and available now for purchase at Panmi.
Disclosure: Viomi V3 review unit was supplied for reviewing
Viomi V3 Review
Summary
Advanced vacuum cleaner bot and mop by Xiaomi with LDS laser navigation and SLAM
Pros
Great full coverage around the house
Advanced mapping function accessible from the app
Many settings and advanced functions like virtual walls & scheduling can be set on the app with easy to use interface
Can vacuum and mop at the same time
Can maneuver around table chairs, legs, and even my electric scooter with ease
Excellent vacuuming & mopping performance
Cons
Adding a new map is not too straightforward
Would love a bigger bin compartment
Long hairs can entangle the brush every now and then