Viomi Smart 11 Review – Viomi Smart 11 is a robot that both vacuums and mops your floor, meaning you don't need to get your hands dirty (literally). Well, alright, you do need your hands still to operate the bot or fill the water tanks, but that's the easy part.
Viomi Smart 11 is a Xiaomi product – which is a well-known company in the technology world. While it's not the only bot that Xiaomi offers, the Smart 11 does the job really well and very thorough in its cleaning process.
For less than AU$300, you get yourself a good combo robot to clean your whole house.
Viomi Smart 11 Review – Packaging
Xiaomi generously includes a few spares of the HEPA filter and mopping pads, which is a nice gesture. There is also a brush to clean the HEPA filter, and you'll need that.
Viomi Smart 11 Review – Design & Features
Viomi Smart 11 looks like a standard vacuum bot with its round shaped, metallic body. The bot is equipped with many different sensors (11 in total) that detect & process different things while the bot is doing its job.
A handy start button is located on top of the bot where you can press once to let it start vacuuming, or press+hold to force it to go back to its charging station.
Note that the bot is smart enough that it will go back by itself to its charging station when the battery is running low. And when it's fully charged and knows that it hasn't finished its duty yet, it will resume its job.
There is an included remote so you can change and trigger a few things using the remote. Unfortunately, there is no auto scheduling apart from a simple timer telling it when to start. Would be cool if you can set it to run on certain days of the week at a certain time like the NEATO XV-21, but let's hope this feature exists in the higher, more expensive model, VIOMI V2.
Note that the bot can't do both vacuuming and mopping at the same time, meaning, you'll most likely need to get the bot to vacuum your floor first before you make a switch to the mopping function.
It's kind of the same where I usually had to use my Dyson V10 to vacuum the floor and then mopped it after. However, this time, I can just play games or take a nap and let the Viomi Smart 11 does it for me.
Viomi Smart 11 Review – Vacuuming & Mopping Experience
Overall, I find that Viomi Smart 11 bot does its job really well. I was actually monitoring it a few times during the review process and I like how it did the vacuuming & mopping thoroughly. It definitely covers the whole area of our ground floor, especially near the front door where our dog sleeps.
All dust, dirt, and hair will go into the 0.35L dust bin – that can easily be pulled out and placed back in.
The brush helps in agitating carpets and to get some dirt from wall corners. We love how the bot grabbed lots of our dog's hair easily on our tile floors. Just check out all the eww-goodies the bot picked up:
The bot maneuvers well around the furniture such as chair legs and can even go across a rug, as long as it lies flat on the floor and not like this one here:
To switch to the mopping function, you simply attach the mop attachment at the bottom of the bot. Before that, make sure to fill the 0.2L water tank first with water (and I guess any cleaning solution that you want to). During this process, the water will wet the mop attachment, though at the same time can make water drip to the floor if you are not careful.
I personally wish it has a larger tank but when we tested the mopping function in our living area, it seemed to be more than enough.
Again, the mopping was very thorough like vacuuming and I could see its coverage based on the wet floor surface. It seemed to cover all our living area and actually cleaned the floor (i.e not just rubbing it with water).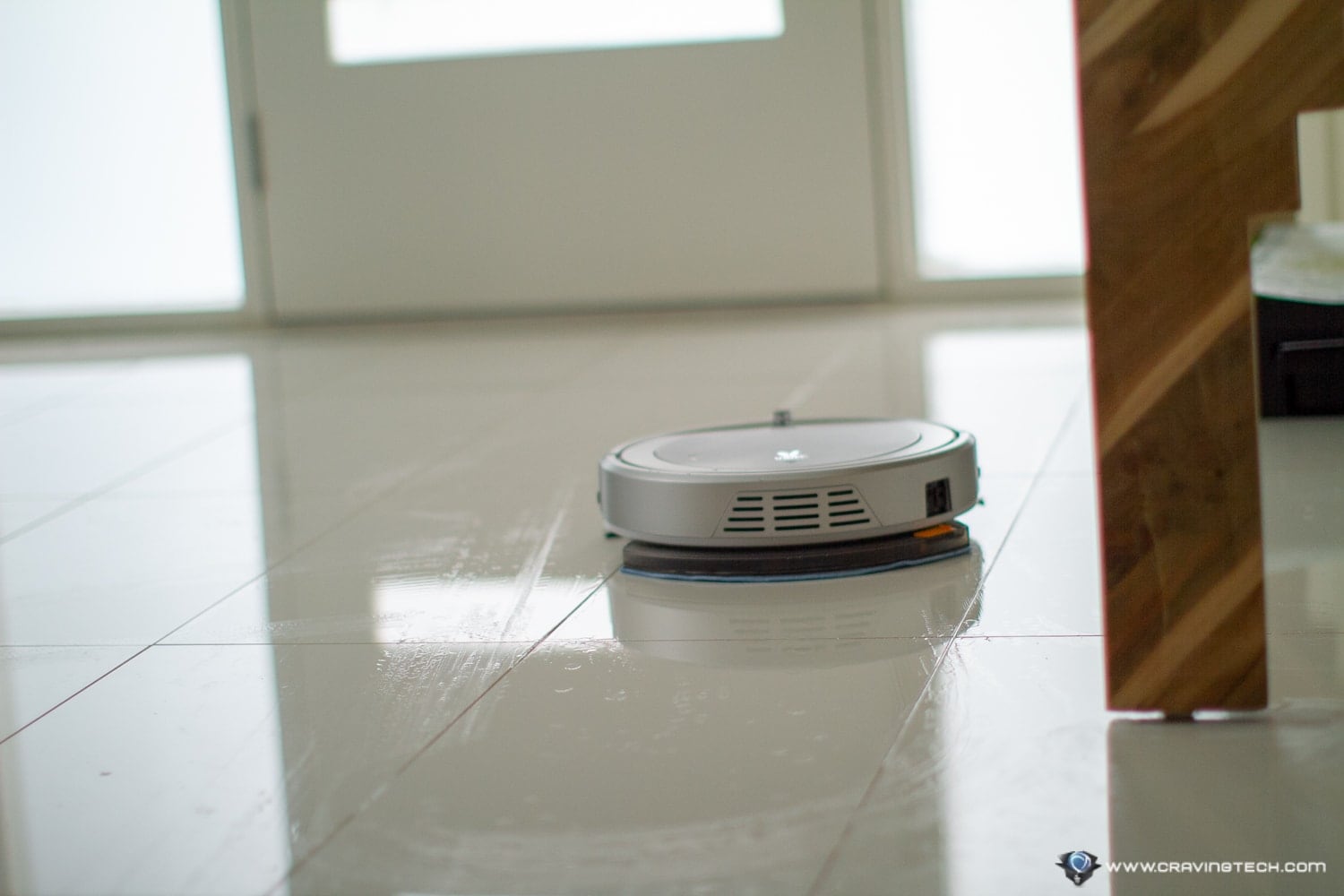 The mop streaks on the floor are not straight or have a consistent pattern though, so you may not like what you see when the floor is still wet. But hey, first world problems, eh?
Viomi Smart 11 Review Conclusion
Viomi Smart 11 vacuuming & mopping bot from Xiaomi is a solid performer for the price. It does the job thoroughly, covering all area around our house without failure and then goes back to its charging station to charge itself.
Sure, it can't vacuum and mop at the same time, but because the bot can do them well in separate sessions and can simply be left on its own, you'll still be satisfied with the result.
While I wish that it has a scheduling function, starting the bot is as simple as pressing the button on the body, or using the remote. I can simply press the button once to start cleaning, get out of the house to work, turn my alarm on, and come back to a clean house.
Viomi Smart 11 makes the tedious work of vacuuming and mopping the house easy and effective! Sure, there are better bots out there that can use room laser mapping function, block certain areas, and more advanced stuffs – but they are normally four or five times the price of Viomi Smart 11!
You can buy Viomi Smart 11 over at Banggood.com and we are also grateful that we've been given a coupon code for an awesome discount just for you!
Use BGOVS1SA coupon code for a nice discount (make sure to enter the code on the cart during the checkout). When this review was written, the Viomi Smart 11 costs around AU$250 after the discount, which is a steal for a vacuuming + mopping bot!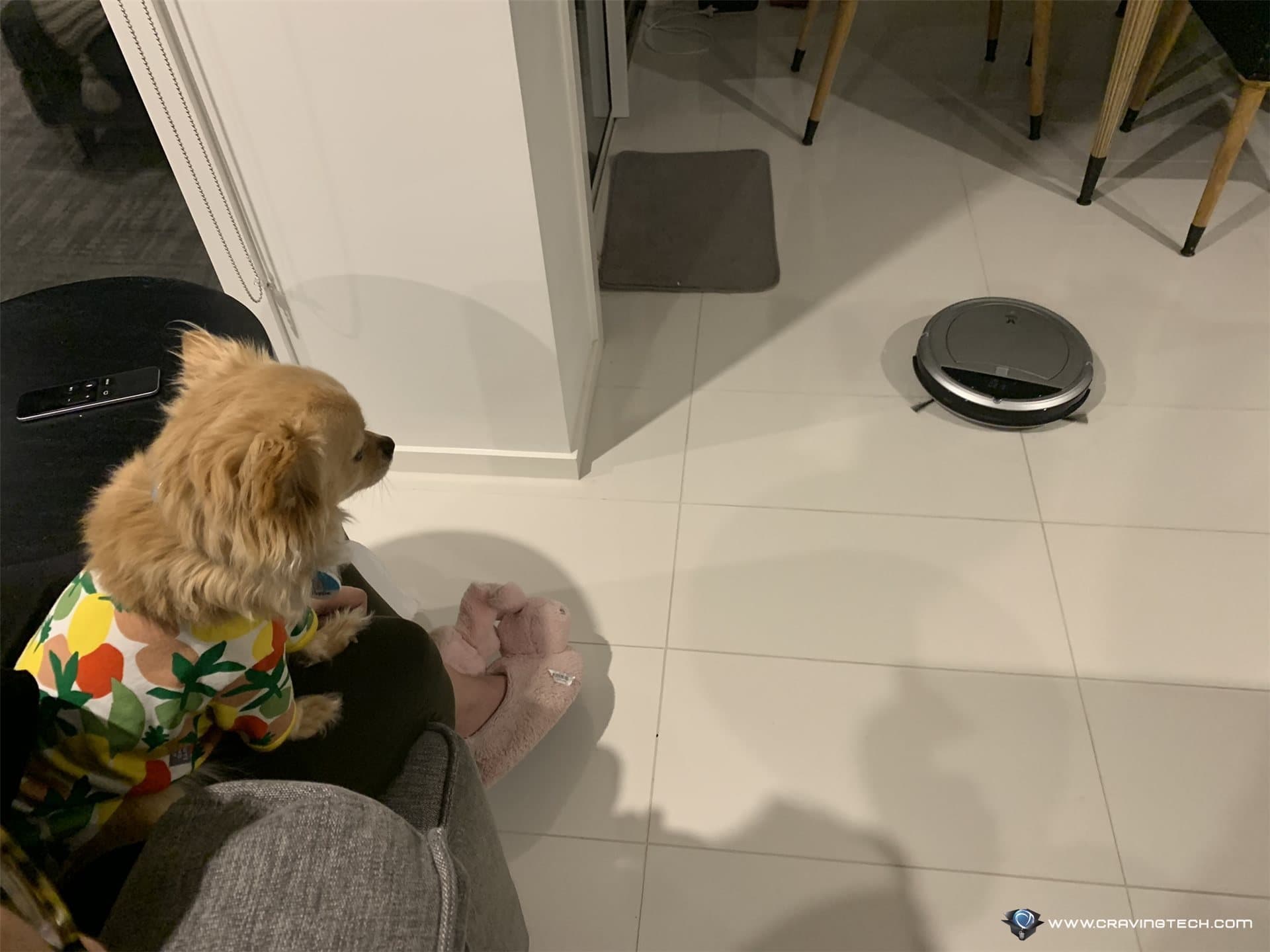 Make sure to check out their other Home promotions range and their 13th anniversay sale (Shopping Guide | Main Venue)
Disclosure: Viomi Smart 11 was supplied for reviewing but all opinions are mine and not paid