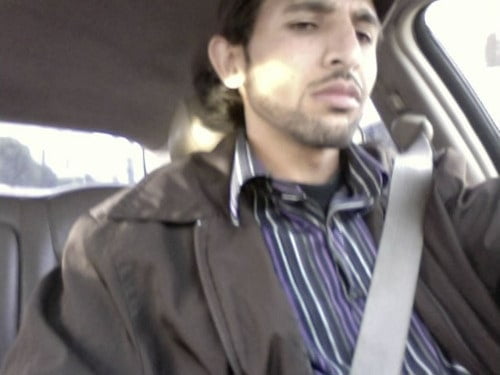 "This guy has my MacBook", claimed Joshua Kaufman, from California, after his MacBook got stolen from his apartment on 21st of March this year (source: Mashable). Apparently, Joshua had installed an application called "Hidden" which will take screenshots of the computer in use and also of the user with the built-in webcam silently when the computer was reported stolen.
We've been hearing stories about how a thief got caught using the Find my iPhone app with the help of a local police force. This one is a little bit different as there is definitely a clearer evidence (clear photos of the thief enjoying himself/herself with the stolen goods)!
There are more photos posted by Joshua Kaufman at his dedicated Tumblr page for this: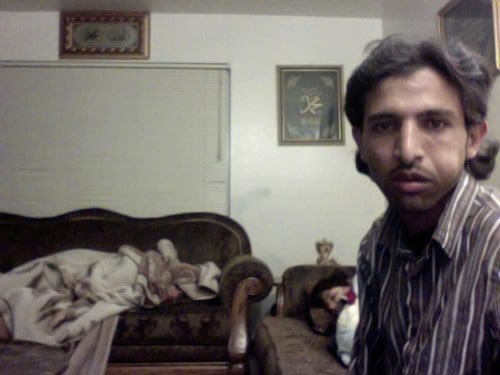 The application even managed to capture a screenshot of the thief's Google ID when he tried to sign in with his Google account!
Unfortunately, the local police hasn't made any move about this yet, even when there are so much evidence. I remember reading news when someone could still track where her iPhone is after it got stolen but the local police didn't do anything to it :( On the same topic, there was also news where the thief was caught with the help of a police's chopper! It is sad as more police officers should have been trained and made aware for things like these. A little bit longer and the thief would have erased the phone or laptop/MacBook for good.
Maybe it's time to take the matter into the power of social media. Joshua shouldn't have blurred the thief's Google ID and let everyone in the world send the thief some threatening emails, forcing him to return the MacBook or something. It looks like he's a techie at least (having Google accounts) so if we all throw his photos everywhere on the net, he'll surely see it and wet his pants!
I still remember a true story about how my friend in Malaysia found her missing dog through the power of social media. We all tweeted and shared her dog's photo everywhere and it lead to a happy ending. Check my post on that coverage if you haven't!
As for the application itself, Hidden, it costs around $15 a year to protect 1 computer. The idea is that when your iMac or MacBook gets stolen, activate the app online. The app, installed in your Mac OS device, will then track and start taking photos/screenshots for you, just like what happened to Joshua Kaufman's case. If you always carry your MacBook along with you anywhere you go, paying $15 a year sounds like a very worthy investment. This is assuming that the local police will do anything about this, though.
If you have an iPhone or an iPad, INSTALL the Find my iPhone application NOW. It makes me sad everytime I heard a friend lost his/her iPhone 4 or iPad without having this app installed!
UPDATE: Looks like the guy was caught, with the help of the police! Great work! Read the article on The Age newspaper