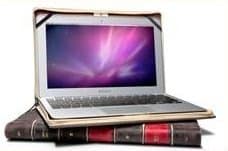 MacBook Book Case by Try & Byte – Try & Byte has a new way to transform your MacBook Air into a real book, or at least, to look like a real book. The "BookBook" MacBook Book case is a stylish and slim case for the MacBook Airs shaped like a real book. It weighs around 13.5 ounces and as slim as the MacBook Airs themselves.
The BookBook case for MacBook Air from Try & byte is designed for either the 11" or 13" MacBook Air with two hardback covers, reinforced corners, and a tough spine. There is also a padded interior for an extra protection.
When closed, the MacBook Air is transformed into a book (or at least like a real book) and you can carry it around, perfect from prying eyes!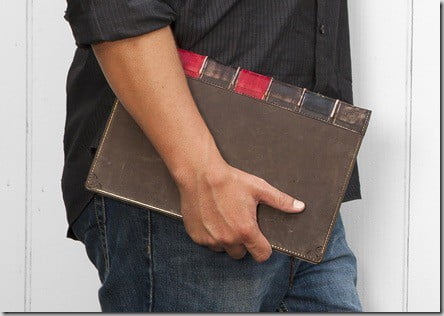 This MacBook Book Case also has a great case design because you can just open up the case and use the MacBook right away. You don't need to take it out from the case as ordinary cases do.
The BookBook Case also looks sexy from the screenshots and would certainly send some friends going "oooh" and "aaah" when they see you opening the case.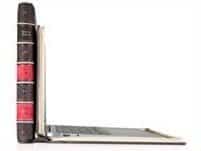 To find out more about the BookBook MacBook Air Book Case, go to www.tryandbyte.com.au. RRP $99.95