At least, not yet. Not until the new game from PopCap Games called "Plants vs Zombies" is out in early May this year. The post's title is actually taken from the song's lyric created just for this game. It's very funny and catchy as you can see from the video clip at the bottom of this post later.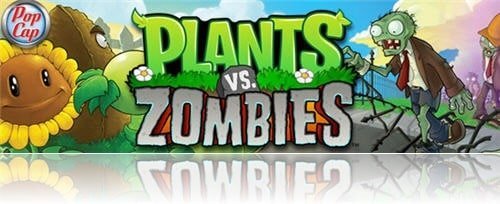 Plants vs Zombies is a basically a Tower Defense game (Flash based game, just like other PopCap games). If you don't know what a Tower Defense game is, it's basically a game where you need to set-up defenses (build variety of towers or weapons) to stop the invasion of massive enemies. There are lots of Tower Defense games out there but there hasn't been one from PopCap games yet.
Games like Peggle, Bejeweled, Insaniquarium, Typer Shark, and Bookworm Adventure are some of PopCap Games' most popular games ever made. I'm very certain Plants vs Zombies will become one of the best too, judging from the screenshots at 1up.com + the trailer below.
Check out the Plants vs Zombies trailer below and I'm sure that the "There's a zombie on your lawn…" tunes will be stuck on your head for some time :) (PS: You can actually download the mp3 and its Japanese version on Plants vs Zombies official website heh heh).
Meanwhile, I'll email my contact person at PopCap Games to see if I can get the game for a review when it's out (May 5, 2009) and share the impression about the game on this blog!