UNCHARTED: Legacy of Thieves Collection is currently on sale at Steam. UNCHARTED: Legacy of Thieves Collection is a remastered version of two critically acclaimed games in the UNCHARTED franchise, UNCHARTED 4: A Thief's End and UNCHARTED: The Lost Legacy. Developed by Naughty Dog, the collection promises to provide players with thrilling cinematic storytelling, engaging gameplay, and immersive graphics designed for the PC.
Thankfully, they aren't just a basic, quick port from the console to the PC. The games have smooth performance, responsive controls, and a great port overall.
The first game in the collection, UNCHARTED 4: A Thief's End, follows the retired fortune hunter Nathan Drake, who is forced back into the world of thieves when his presumed dead brother, Sam, resurfaces seeking his help. Together, they embark on a globe-trotting adventure to find the lost treasure of Captain Henry Avery. Along the way, they face a number of challenges, including combat, traversal, and puzzles. The game's environments are among the largest and most detailed in the UNCHARTED franchise, ranging from thick jungles to snow-capped mountains and far-flung cities. The story is pretty engaging and Naughty Dog definitely delivers on award-winning storytelling that keeps you engaged from start to finish.
I completed the first game in the collection, Uncharted IV, within 17 hours and really love the details of the game. Every movement, every possible option and act that you might do in the game has been predicted by the developers and you'll see some funny responses here and there. Every place in the game is well-designed, filled with detailed objects and background music for immersion.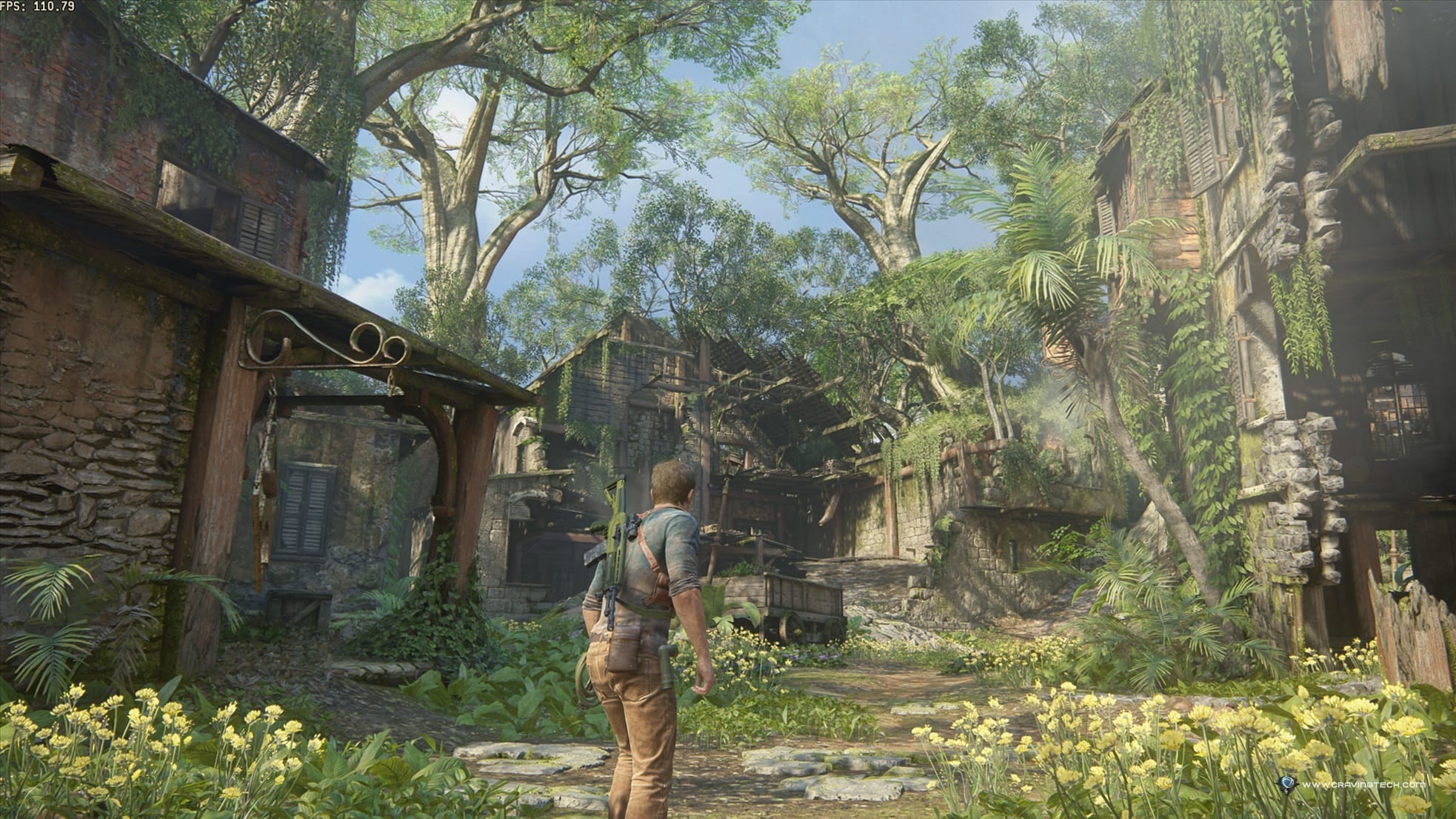 Character models are very detailed as well and you can really see all the facial complexion, freckles, and more when you see them up close. The facial expressions of each character is also flawless, adding immersion into the game and storytelling.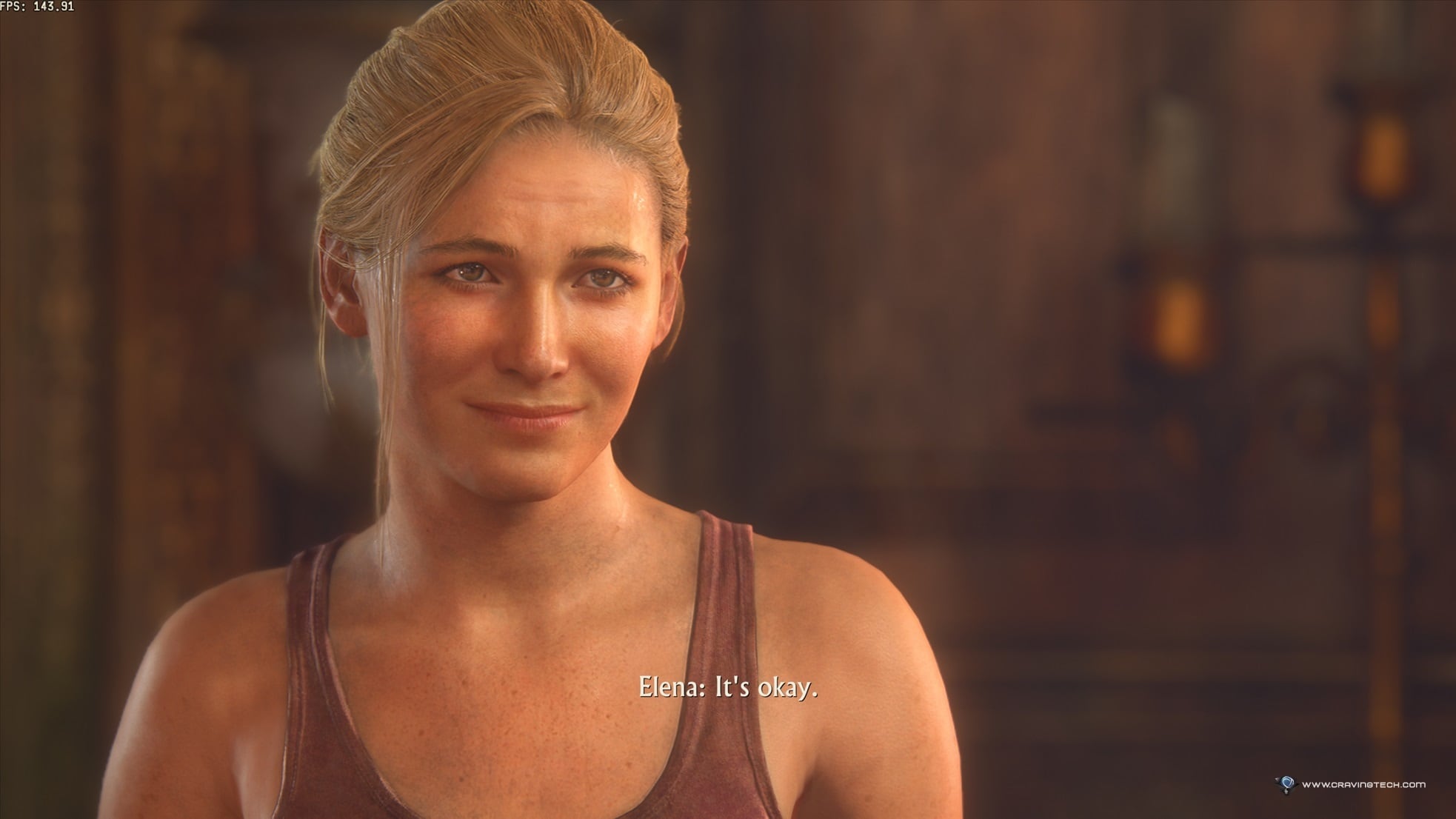 The second game, UNCHARTED: The Lost Legacy, features Chloe Frazer, a renowned treasure hunter who must enlist the aid of mercenary Nadine Ross to recover an ancient artifact. Their journey takes them to India's Western Ghats, where they face a ruthless warmonger in their quest to locate the Golden Tusk of Ganesh. The game offers a fresh setting for adventure, with a mix of urban, jungle, and ancient ruins environments. Like its predecessor, The Lost Legacy features captivating narrative and action-packed set pieces that are hallmarks of the UNCHARTED franchise.
One of the standout features of UNCHARTED: Legacy of Thieves Collection is the immersive graphics. Players can enjoy the game's stunningly beautiful environments in super-sharp 4K resolution and ultra-wide monitor support, with a host of enhanced graphical adjustment features for the PC. Additionally, the game's haptic feedback and dynamic trigger effects are designed for DualSense controller, providing players with an even more immersive gameplay experience. I played Uncharted IV with a keyboard and a mouse though, and I didn't have any problems with that.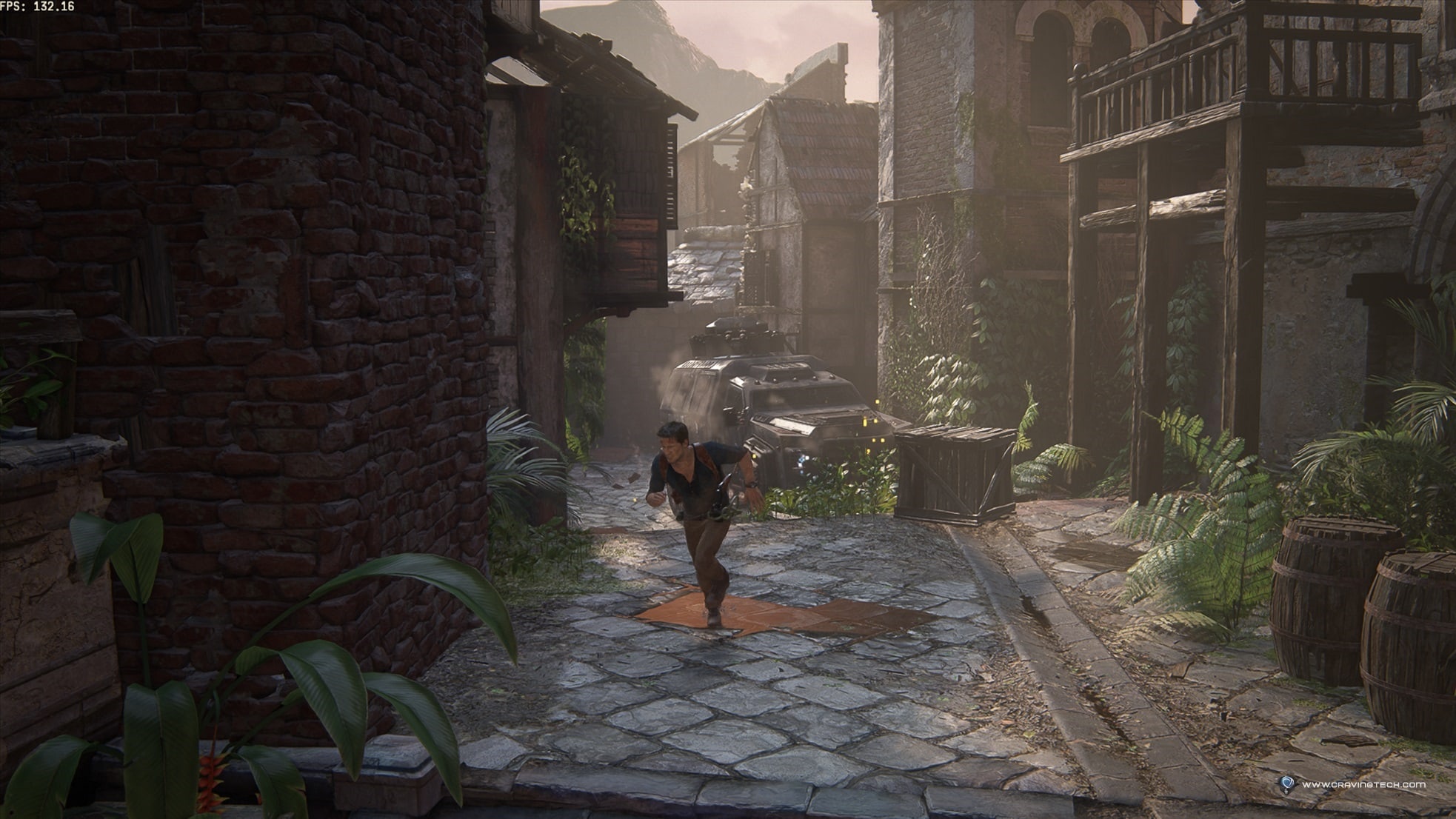 The collection includes a number of PC-centric enhancements, including improved UI for game options, reimagined user interfaces, and the addition of scale sliders for some menus. The game also features GPU and VRAM detection and management options, as well as adding Auto Pause, Minimize in Background, and Variable Load Speed support. Additionally, the game's AMD Fidelity FX Super Resolution 2 technology provides next-level temporal upscaling to boost framerates and deliver high-quality, high-resolution game experiences.
UNCHARTED: Legacy of Thieves Collection is an excellent addition to the UNCHARTED franchise. It offers players engaging gameplay, immersive graphics, and captivating storytelling, all of which are hallmarks of the series. Whether you are a fan of the franchise or new to it, this collection is a must-play for anyone looking for a thrilling adventure game with beautiful graphics, puzzle solving, and well, lots of climbing (probably even more than the Tomb Raider series).
Disclosure: UNCHARTED: Legacy of Thieves Collection for PC review licence was supplied