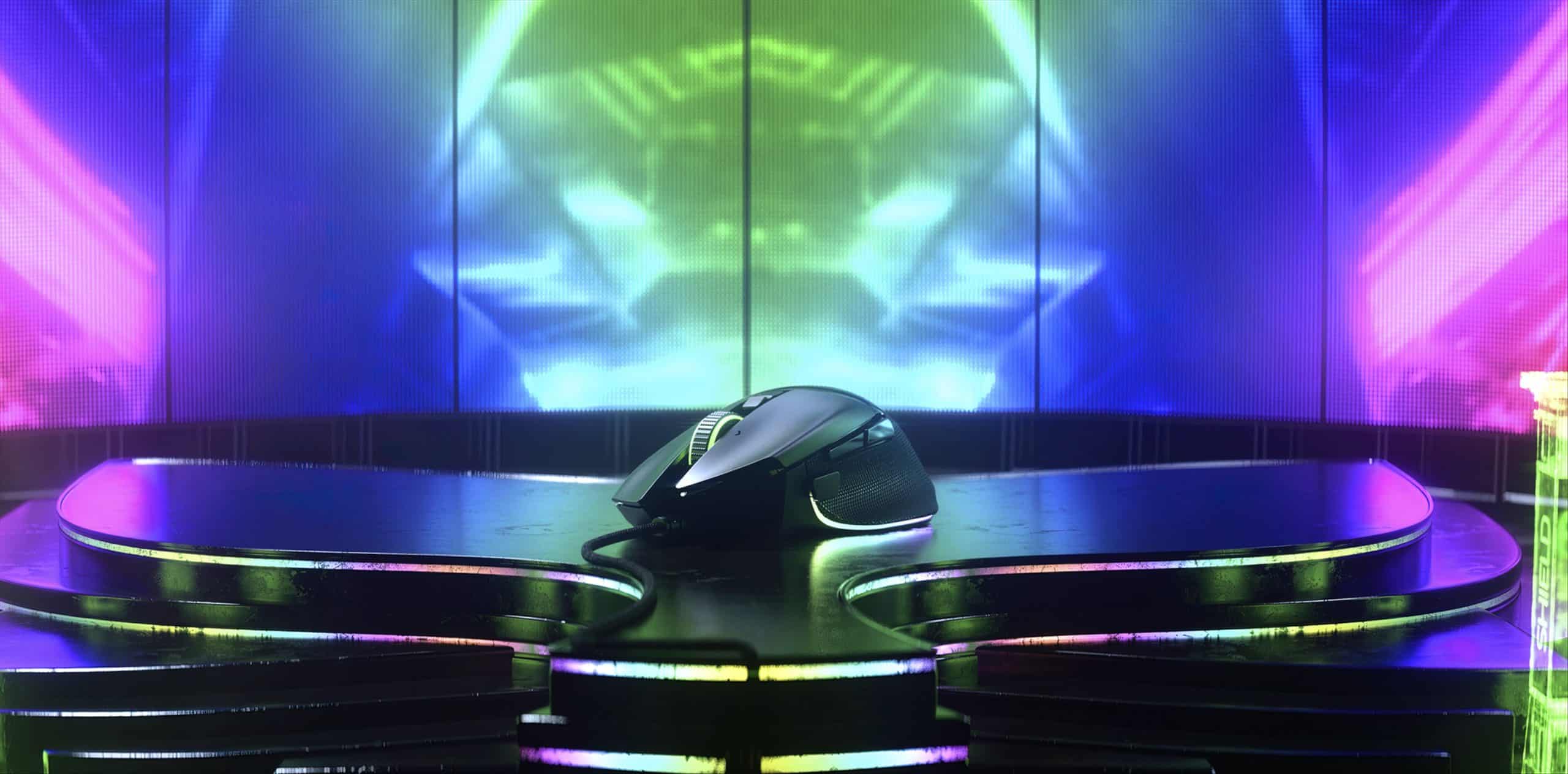 I love the Razer Basilisk line. They are all designed more ergonomically for right-handed gamers with a proper, thumb rest area and shape (compared to the DeathAdder line). And I have a fair share of use with the original Basilisk, Basilisk Ultimate (wireless version), and the A$100 Basilisk Essential.
And now, packed with better features and customisations, Razer Basilisk V3 can be that perfect, ergonomic, wired gaming mouse you are looking for.
Razer Basilisk V3 comes with 10+1 programmable buttons, an intelligent scroll wheel, and more Razer Chroma RGB lighting.
According to Alvin Cheung, Senior Vice President of Razer's Peripherals Business Unit: "Attention to detail is key when addressing gamers' needs, and with the new innovative scroll wheel on the Basilisk V3, our designers have taken usability and customizability to the next level."
So what is this new scroll wheel he's talking about? It's a newly engineered, smart Razer HyperScroll Tilt Wheel which has three modes:
Tactile Scrolling Mode: For high-precision and distinct notched scrolling, ideal for cycling through weapons or skills.
Smart-Reel Mode: Enabled via Razer Synapse, the scroll wheel automatically shifts from tactile to free-spin mode when you scroll faster.
Free-Spin Scrolling Mode: For smooth, high-speed scrolling, perfect for covering content quickly or emulating repeated game commands.
You can enable it to automatically shift between these modes and it will come in handy if you are using the mouse for both gaming and browsing (where you tend to scroll faster). There is also a Virtual Acceleration feature which increase the mouse's scroll speed the faster it's spun.
Being a programmer myself, I do lots of scrolling (when coding or researching with a web browser) and I really like the customisable scroll-wheel resistance on the Basilisk Ultimate. The Basilisk V3 seems to take things further.
Secondly, Basilisk V3 features 11 Razer Chroma lighting zones all over the mouse with a cool underglow. Definitely looks awesome on the desk and being wired, the mouse is no shy with the lighting brightness.
What about performance? Razer Basilisk V3 is equipped with Razer Focus+ 26K DPI Optical Sensor (up to 650 IPS, 50G acceleration), and Razer Optical Mouse Switches Gen-2.
It does weigh slightly above 100 grams though (101 grams excluding cable) so you might want to give it a pass if you're already a fond of using 70-80 grams of mouse. But depending on the ergonomics and weight distribution, it might be okay to use the Basilisk V3, so we'll have to wait for a review and see!
I currently game on my DeathAdder V2 Pro which weighs around 88 grams. There should be a Basilisk V3 Ultimate too around the corner (my hunch) so you might want to wait for it if you prefer wireless gaming.
Razer Basilisk V3 Specifications
10+1 independently programmable buttons
4-way Razer™ HyperScroll tilt wheel with electronically actuated notched and free-spinning modes
11 Razer Chroma™ lighting zones with true 16.8 million customizable color options
True 26,000 DPI Focus+ optical sensor with 99.6% resolution accuracy
Up to 650 inches per second (IPS) / 50 G acceleration
Advanced Lift-off/Landing distance customization
Razer™ Optical Mouse Switches Gen-2 rated for 70M clicks
On-The-Fly Sensitivity Adjustment (Default stages: 400/800/1600/3200/6400)
Ergonomic right-handed design with injection molded rubber grips
Hybrid On-board and Cloud Storage (4+1 profiles)
Razer Synapse 3 enabled
1.8 m / 6 ft Speedflex cable
Approximate size: 129 mm / 5.1 in (Length) x 62 mm / 2.44 in (Grip Width) x 43 mm /1.70 in (Height)
Approximate weight: 101g (Excluding cable)
---
Razer Basilisk V3 retails for A$109 and available now at JB Hi-Fi, Bing Lee, Harvey Norman & Channel Partners.