SteelSeries Rival 5 Review – SteelSeries Rival 3 is the perfect mouse for many. It's affordable (retails for A$69) but offers really good sensor performance – make sure to check my highlight Overwatch gameplay with the mouse on the review post.
But if you need more buttons for your macros, shortcuts, and actions, then the new SteelSeries Rival 5 is definitely for you. All 9 buttons (yes, nine) are completely programmable so you can play different game genre with ease.
SteelSeries Rival 5 Packaging & Unboxing
SteelSeries Rival 5 Review – Design & Features
The Rival 5 has a different design and contour compared to the Rival 3. The shape has a familiar feel to the Rival 600 (tall, long-shaped body) but with modernised changes. It's equipped with 10 zones of lighting with 16.8 million colour support + lighting effects, and can synchronise with your other SteelSeries products like the Apex Pro keyboard.
There are 9 buttons in total on the Rival 5, including Left, Middle, and Right mouse buttons with a unique toggle switch (something that I first came across in 2017 with the Razer Basilisk mouse). The toggle switch is quite out of reach if you are a fingertip gamer, but easily reachable if you are a palm and claw grip gamer.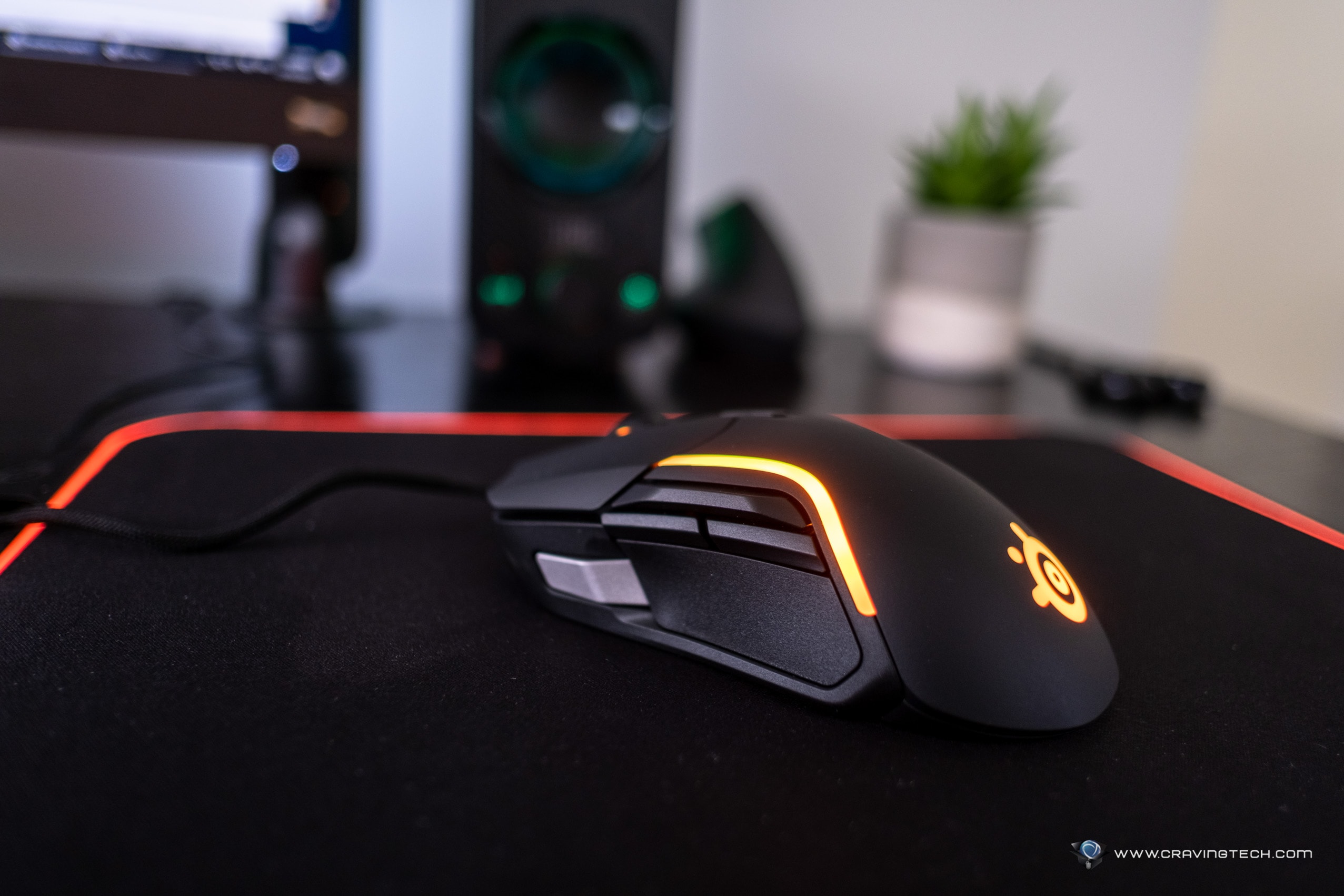 Speaking of grip, I didn't have any problems in gripping the Rival 5 with my small hands, fingertip style. It glides smoothly on the SteelSeries QcK Prism but I do wish the thumb area to have a more rubbery texture for a better grip. And while 85 grams of weight is definitely great, it can feel a bit tiring if you like to lift your mouse from the mouse pad often (maybe this is because I got used to using lightweight mice like the Aerox 3 Wireless' 66 grams of weight).
Specifications wise, SteelSeries Rival 5 is equipped with SteelSeries TrueMove Air which supports up to 18,000 CPI, has 400 IPS, 40G acceleration, and a polling rate of 1,000Hz. The TrueMove Air optical sensor offers True 1-to-1 Tracking and feels really good in game.
Tracking with the mouse feels seamless and the sensor can also adjust easily to quick, flick aims. Here's an example of tracking and fragging with the SteelSeries Rival 5:
The mouse buttons are SteelSeries IP54 Mechanical Switches with 80 million clicks lifespan. The tactile feedback feels bouncy and great. You are definitely not going to have accidental clicks and give your position away to the enemies.
You can also feel the scroll wheel steps as it has a rather high resistance. There is no option to adjust the scroll wheel resistance but for gaming, it feels great and you can feel each step as you scroll through your weapon inventory or abilities.
But how many buttons are too many? One of the Rival 5 selling points is definitely all these extra buttons at your disposal. What if you don't need that many? It's alright, really. I was thinking that the extra buttons would be in the way if I'm only playing first person shooter games like Overwatch, but apparently I was wrong.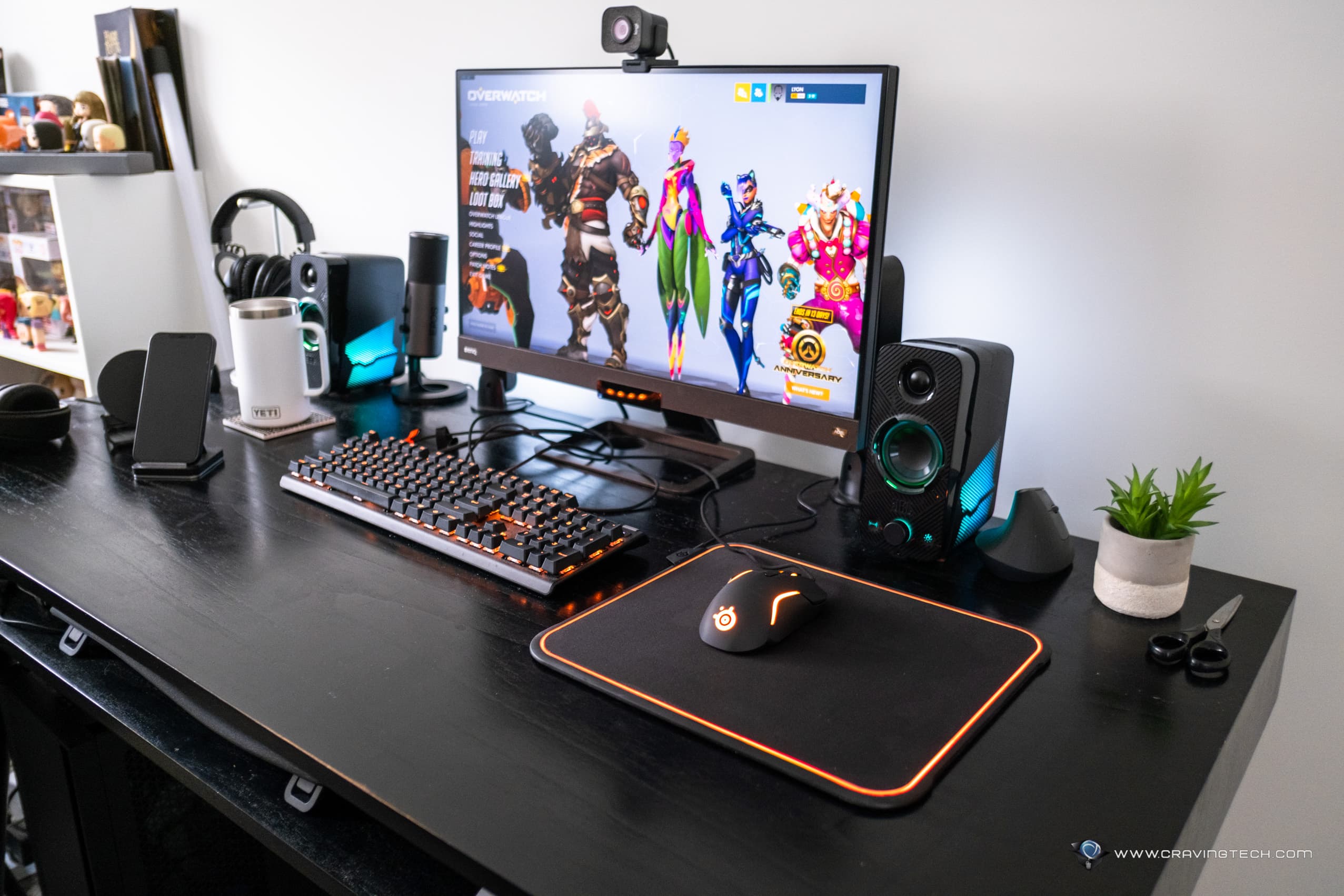 Even with all these extra buttons that I don't use much, they are not in the way at all. The Rival 5 is definitely a bit taller than a standard gaming mouse because of these extra buttons, but you will not feel much difference here. In return, you do get extra buttons that you can bind your shortcuts to, such as the push-to-talk button, communications, or even for the emotes (why not?).
And then, it's all back to the basics. Is it comfortable to use? Is the sensor performance good? Is it great to use? The answer to all of those, thankfully, is a yes.
Here are some more Overwatch Play of the Game videos while testing the Rival 5:
SteelSeries Rival 5 Review Conclusion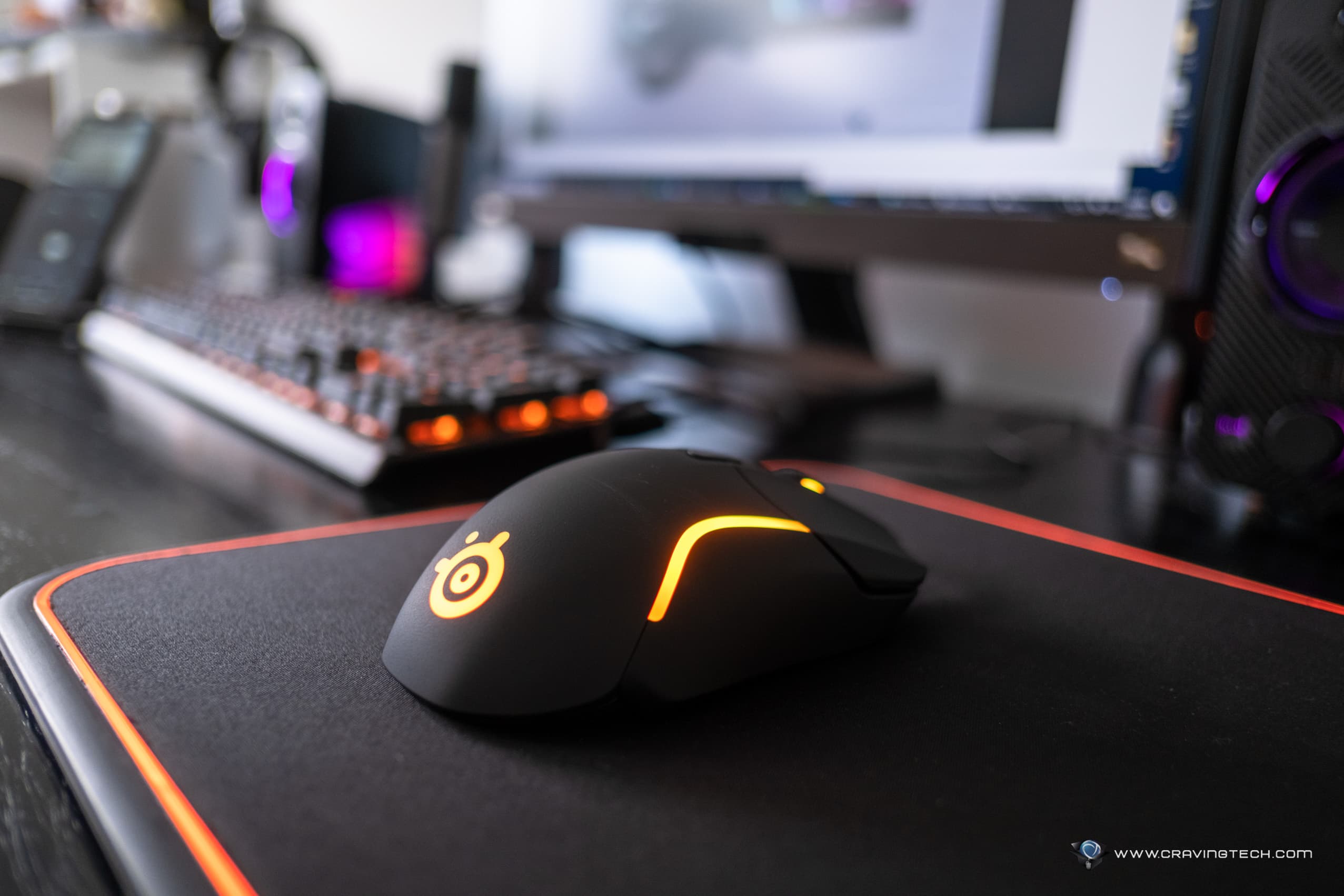 SteelSeries brings back the Rival design that fans love in the Rival 5 and equips it with the latest SteelSeries technology to offer: the TrueMove Air sensor, IP54 Mechanical Switches, and 10 zones of RGB PrismSync Lighting.
It's an ergonomic, right-handed mouse suitable for all types of grips for all types of game genres. While that sounds like a jack-of-all-trades gaming mouse, maybe because it is and it's not exactly a bad thing. If you play more than one gaming genre, you'll appreciate the extra buttons that it has to offer.
But if you are only playing FPS games and don't need those extra buttons, I'd still recommend getting the Rival 3 as it is cheaper and feels nicer to hold as a fingertip gamer. Unless of course, if you miss the old Rival dimensions and feel.
SteelSeries Rival 5 is available in Australia by July 2021 and will retail for A$119.
Disclosure: SteelSeries Rival 5 review sample was supplied for reviewing
SteelSeries Rival 5 Review
Summary
A solid, all rounder gaming mouse from SteelSeries with 9 programmable buttons
Pros
Great contour shape with right-handed ergonomics
Supports all types of grips
Good sensor performance
9 programmable buttons
80 million clicks lifespan switches
Cons
Out of reach toggle switch for fingertip users
Can't adjust the scroll wheel resistance
80 grams might still be too heavy for some