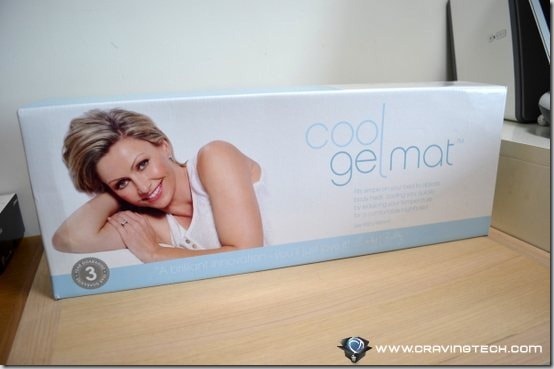 Cool Gelmat Review – Summer is here in Australia and early last week, we were hit with a 37 degrees Celsius of heat. To those who didn't have the luxury of having an air conditioner in their house, it was not a pleasant night to sleep. One of the main problems on a hot night is the unpleasant feeling when you are lying on your bed trying to get some sleep yet you are sweating all over. Blame this on the body heat around your back and head area touching the bed and pillow.
Thanks to these premium products from Cool Gelmat, you can have that decent sleep you need even during the hot night.
Cool Gelmat Review – Overview
The Cool Gelmat is a mat containing unique heat absorbing gels; cool to the touch and absorbs your body heat for approximately 2 hours. The mat keeps you cool around these hours, which is more than enough to get you to sleep. You can put the mat on top of your pillow, on your bed, or under the bed sheet.
You can also "re-use" the mat, if you are not lying down on it for 2 hours as the gels will "auto re-cool" themselves. This makes the Cool Gelmat a wonderful thing to have as you can re-use it over and over without having to buy new ones.
The mats are varied in size:
Pillow
Split Queen
Single/Split King
Long Split Queen
Long Single/Split King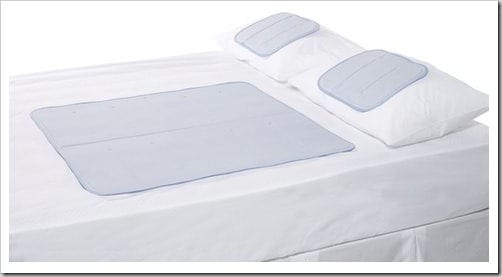 They also have an Original and Premium version – the Premium version is softer to sleep on and has aeration holes that keep the mat cool longer and re-cool faster compared to the Original.
Cool Gelmat Review – Impressions and Experience
The samples I have are the Single Cool Gelmat (for Single bed) and the Pillow. When I first got the package, I was surprised to find how heavy it was. The packaging contains the mat and also a short instruction about how to use the product.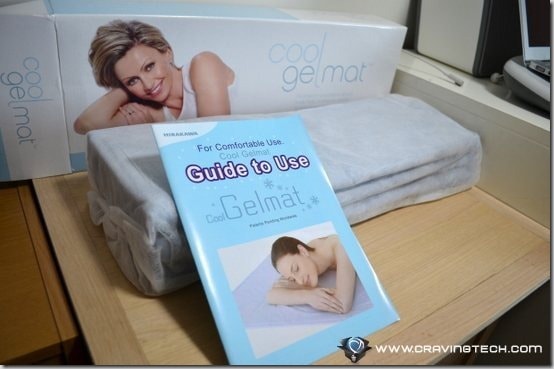 Overall, it's a pretty straight forward process: Put the mat on top of the bed and sleep away! It's also foldable so you can store the mat away during Winter or when it's not hot at night.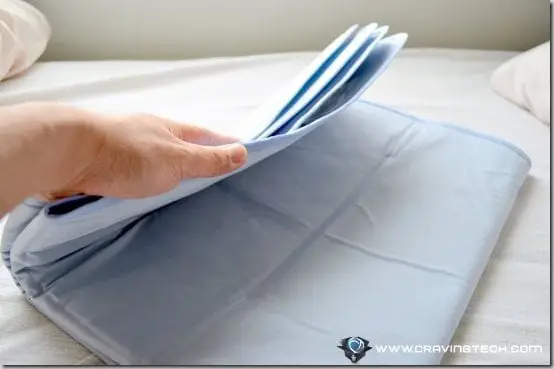 The mat is cool to the touch of the hand and you can also feel the coolness when you lie down on it, even with the clothes on. It feels really comfortable during a hot night, as if you've just finished cold showering (that cooling sensation all over your body, though not as cool).
I tested the mat both during a hot and cold night. I found that on a really hot night, the cooling sensation was not as great (as if a small part of the heat has somewhat gone into the gels or probably because the room temperature is just way too hot). However, the cooling sensation was still there and made me comfortable to sleep.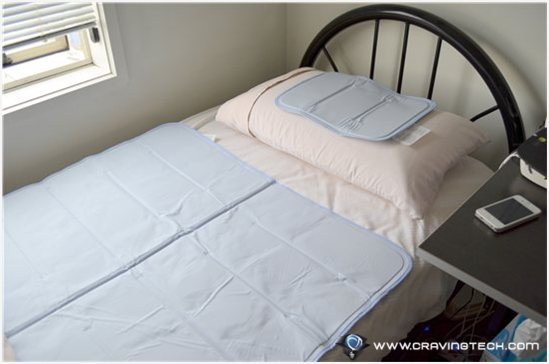 I also liked to put my arms on the mat every now and then just to have that cooling feel while I was using the computer.
Though the product page says that I can turn the mat over after it gets warm and use the other side of the mat, I find that the body heat absorbed by the gels before have already reduced the cooling effectiveness. However, assuming you can be in la la land in 2 hours, you should not ever need to swap the mat around anyway.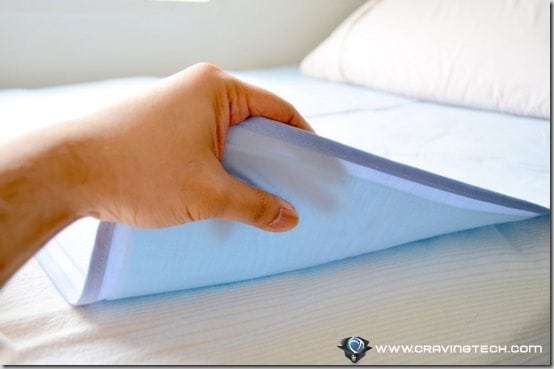 The Pillow is quite nice as well, giving my neck, head, and ears the cool-ness they need during the hot nights. I thought the size was too small and I might got a headache from lying on a cool surface, but apparently I was wrong. It just gave me that comfortable cool sensation at the right temperature.
Cool Gelmat Review – Conclusion
Overall, Summer is no longer a pain thanks to this awesome Cool Gelmat. It gives that cool sensation when you are lying on it and it also absorbs your body heat away for a couple of hours, giving you plenty of time to sleep.
Combined with a fan, you can keep cool during Summer better without an air conditioner. Now of course, this is never meant to be a replacement for an air conditioner but I wish I had this when I was still living overseas where the temperature is always around 30-ish degrees.
Cool Gelmat is your best friend in Summer, when you have no access to an air conditioner or a cooler!
Cool Gelmat – 20% discount coupon code
Oh, another surprise, if you use the 'coolmike' coupon code (without the quotes), you will get a 20% OFF your purchase over at Cool Gelmat website! Feel free to share the coupon code to your friends and your social network.
Note: Cool Gelmat Review sample unit was provided for the review