Yeelight Bedside Lamp – A bedroom does not have to be boring. In fact, most of us spend a lot of time in our bedroom – in front of the computer for hours. While having a tidy desk is necessary, lighting plays another important role.
Yeelight Bedside Lamp does not just look good on the desk, but can spice your room up with a range of 16 million colours.
The design is compact and will fit any sort of desk theme you have in my opinion, which is important. It has a really good build quality and doesn't look cheap.
The luminance/brightness and even the colour can be adjusted easily with a touch of the hand. The top of Yeelight Bedside Lamp has a touch control so you can slide your finger clock/anti-clock wise to adjust on the fly. It also has buttons to turn the lamp on/off and to switch to different modes/colours.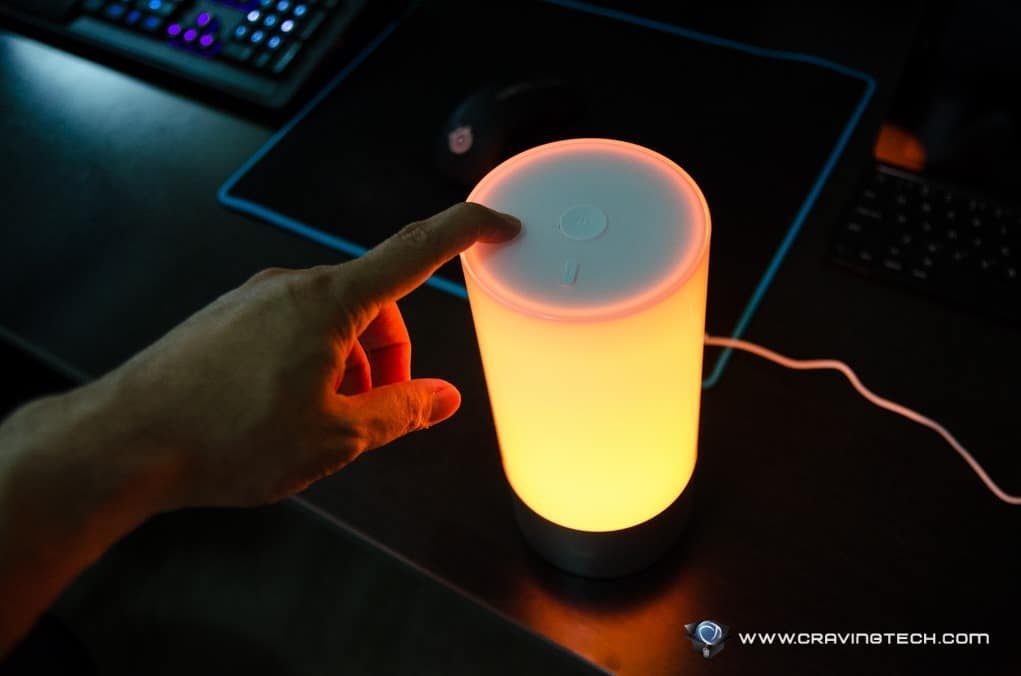 Now, you don't need anything to start enjoying the lamp but if you want to, you can download an app to your smartphone to customise it even further. You can even schedule it to turn on at specific time to wake you up softly, and more.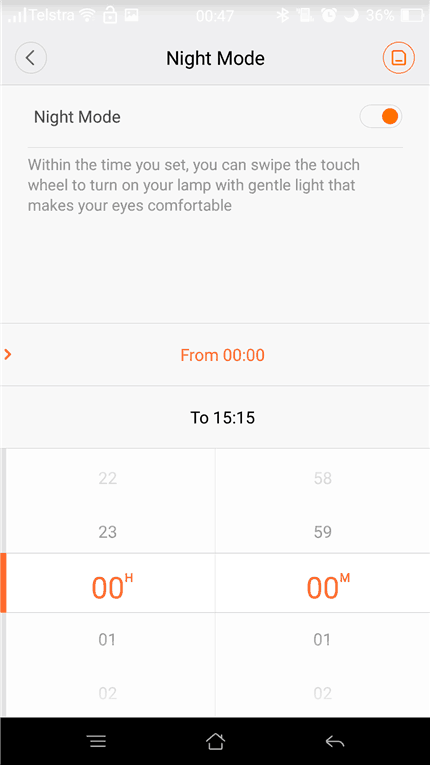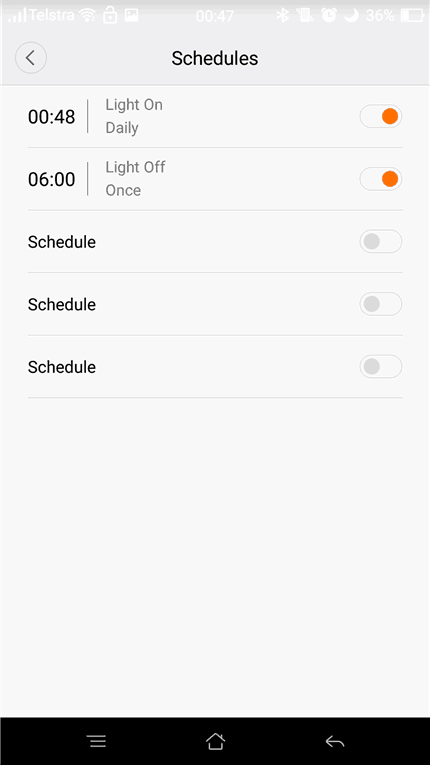 The instructions and labels on the lamp are in Chinese, but thankfully the app is well-written and well-designed. Besides, operating the Bedside Lamp is not complicated that you require a full manual (though knowing what gestures to use will help).
As a lamp itself, don't expect it to be able to brighten up the whole room. However, as a night lamp while you use your computer or play a bit of a game before you go to bed, it's perfect. According to the official specification, Yeelight's OSRAM LED has a 1700K-6500K color temperature with life expectancy of 20,000 hours, so it should last for a long time.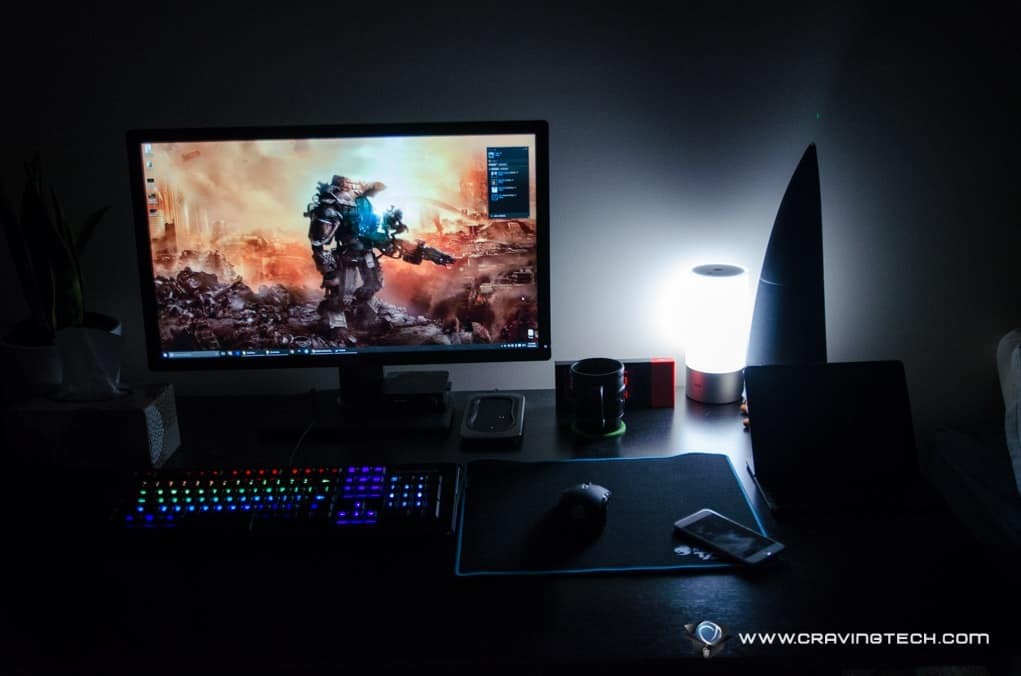 For an LED bedside lamp, Yeelight Bedside Lamp looks good and has a dynamic use to spice up any bedroom you place it on. It's powered by easy-to-use and cool touch panel and also your smartphone. Set it up to automatically lit every night, and you can simply set the lamp up and forget about it. Combined with the Philips Hue Light bulbs, you can also create a more interesting atmosphere.
Check out Yeelight Bedside Lamp over at GearBest.
Disclosure: Review sample was sponsored for reviewing but all opinions are mine